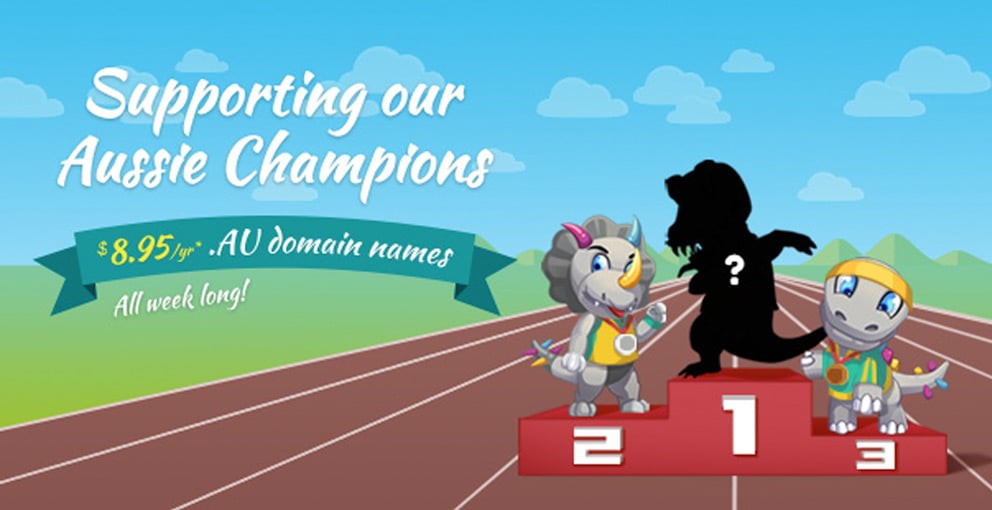 Celebrate 24×7 Aussie Support with Discount .AU Domain Names
Today we're celebrating all-Australian support,  discounting our .AU domain names, and have a sneaky surprise. Read on for more info…
We're officially 100% Aussie!
If you follow our company blog you may have read that VentraIP Australia has recently made the move to introduce 100% Australian-based support now available 24 hours a day, 7 days per week via eTicket, email, and phone support completely free of charge.
This change was made after evaluating the feedback of our customers and their experiences with our support staff over the past few years.
The most common response we received was that our customers believe the support provided by our Level 1 support team was inconsistent at best and that customers were much happier once an issue was escalated to our Australian-based Level 2 support staff.
We're always looking for ways to ensure that our customers are given the absolute best service in the industry and as such would love to hear your feedback about any experiences you may have here at VentraIP Australia.
Now onto the fun stuff..!
Support our Aussies with an .AU Domain Name
To celebrate our Aussie champions in Rio and to help spread the .AU love around, we're offering all customers (new and old) the opportunity to pick up a new domain name from our .AU range at a discounted below-cost price! Simply purchase any new .AU domain name using the coupon code AUSSIE at the checkout between now and midnight Sunday night to pay the discounted rate of $8.95 per year (minimum 2 year registration).
This offer applies to the registration of new domain names which are eligible for discount pricing as per below:
.com.au
.net.au
.id.au
.org.au
.asn.au
Unfortunately this offer does not apply to the renewal or transfer of existing domain names and is valid for one use per customer account during the promotional period (15/08/16-21/08/16).
Discounted pricing will only be applied to a single eligible domain name within your cart at the time of purchase. For further information, we recommend speaking with a member of our Sales Team who will assist you in any way possible.
Please note this sale is now over! Keep a lookout for more upcoming deals by following us on Facebook and Twitter. 
Coming Soon…
Did you notice the easter egg in today's blog image? Keep on the lookout as we continue posting updates regarding the next addition to the Ventrasaurus Family… The reveal is closer than you may think!
If you're interested in the latest promotions and discounts or want live updates regarding our services, we highly recommend following our Facebook and Twitter pages.