Transfer Your Domain Name
Transferring your existing domain name to VentralP is quick and simple,
and will not cause any downtime to your website.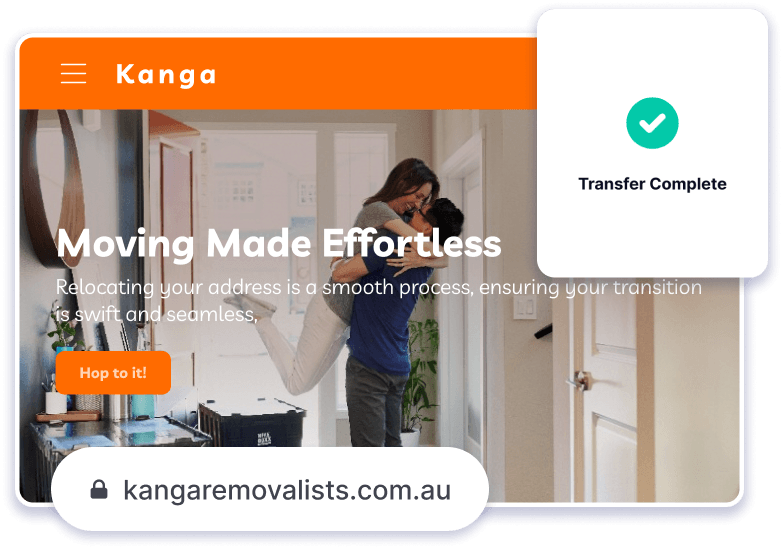 Transferring Made Easy
Transferring your domain name to VentralP is quick and simple and will not cause downtime to your website. Check out the steps below:
Begin the Transfer Process

To initiate the transfer, click the button below to provide the domain name and the EPP key or password. This can be obtained from your existing provider.

Approve the Transfer

An email will be sent to the registrant contact email address with an approval link. Click the link to approve the domain name transfer.

Enjoy the Service!

Enjoy having our team at your service 24×7, and our free features such as DNS hosting, email forwarding and URL re-direction at no extra cost.
Why Work with VentralP?
With competitive rates, dependable service, stellar customer support, and an array of complementary features to go with your domain name administration, VentraIP is the prime choice, backed by 100% Australian support.
Free DNS
Hosting
We offer complete DNS hosting that allows you to add and remove your own records.
Free Email and Web
Forwarding
Forward emails sent to your domain name to another email and point your domain name to another web site.
Free WHOIS ID
Protection
Protect your personal information that is listed on the public WHOIS database on selected extensions.
auDA ISS & ICANN
Accredited Registrar
You can trust us for your domain name registrations as we are ISS certified and an accredited registrar.
Instant Domain Name
Registration
Your domain name registration will be processed as soon as payment has been received.
24/7 Australian
Support
Our Australian technical support team are at your service 24 hours a day, 7 days a week.
No Hidden
Costs
Our pricing is transparent and, unlike other domain providers, our added inclusions are all free.
Easy
Management
Our self-service portal puts you in control of your domain names.
Trusted by Over 300,000 Australians
We are one of Australia's most loved online solution providers.
Things We Get Asked All the Time
We've answered some of the most frequently asked questions.
In the most simple way possible, a domain name can be described as an address on the internet. Every website on the internet has an IP address which is a unique number identifier, but with so many of these numbers in existence and seemingly random, it's much easier to remember a domain name.
How long does a Domain transfer take?
When transferring a domain name from another provider (registrar), there is typically a period of processing time. Throughout the transfer process, your domain name/website will remain online. During this time you won't be able to renew the domain, make any adjustments to your nameservers or WHOIS contacts until it finishes transferring.
Do I need to pay to transfer my Domain name?
Different domain extensions are managed by different registries, and depending on how that registry processes transfers, you may need to renew the domain name as part of the transfer – others allow domain names to be transferred at no cost (retaining the original expiry period without a renewal).
Will the transfer cause any downtime to my website?
No, transferring your existing domain name to VentraIP is quick and simple, and will not cause any downtime to your website.
Please keep in mind that you won't be able to update any of your domain name configurations during the transfer.