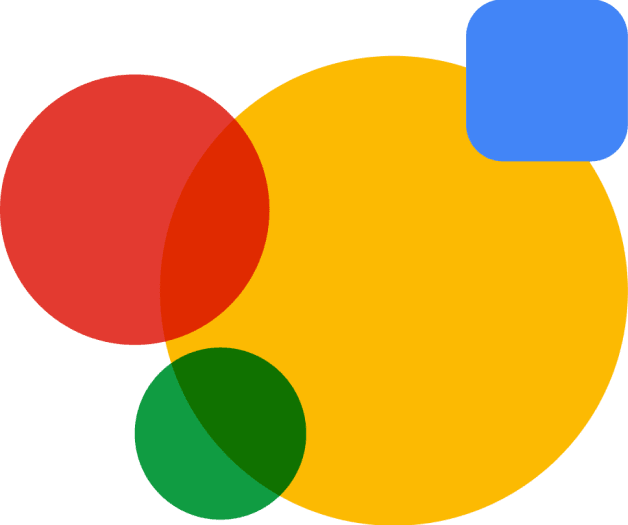 Our packages come packed with an array of applications designed to offer everything you need to run your business.
Embrace the Power of Google Workspace
Join the millions of businesses already benefiting from Google Workspace. Start your journey today and change how your team collaborates, communicates, and achieves success.
Connect and Communicate With Gmail
Thanks to our streamlined signup process and 24/7 local phone support, getting started on Gmail is easy with VentralP. Whether you're out of the office or entirely offline, Google Mail makes it easy to read and draft emails on the go.
Take Your Emails With You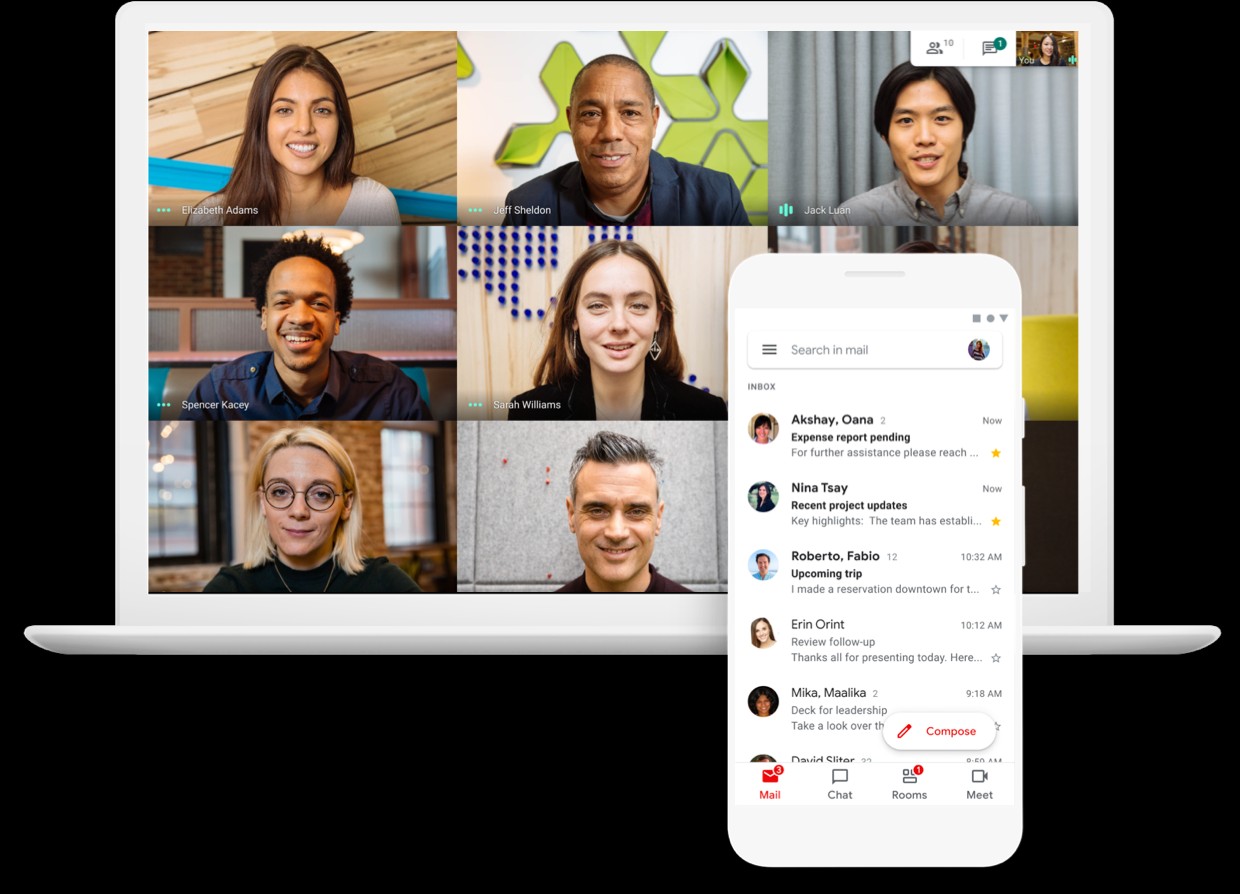 Create and Collaborate in the Cloud
It doesn't matter if you're working in a team or going solo, Google Workspace gives your team the tools to easily create, edit, delete and collaborate on your documents, spreadsheets, and presentations online. For those times when you're stuck off the grid, Google Workspace gives you the ability to work offline and upload the changes once you're back online.
Business On-The-Go
Secure Storage for Your Files
Managing terabytes of data can get a little overwhelming, not to mention expensive! Make the move to Google Workspace with VentraIP Australia and enjoy up to 5TB of secure cloud storage per user, accessible anytime, anywhere.
Keep It in the Cloud
Everything You Need in One Place
Go beyond basic email and online storage with Google Workspace and enjoy a complete range of online tools. From documentation creation to integrated calendars and chats, your team will have everything they need to succeed online.
The Complete Suite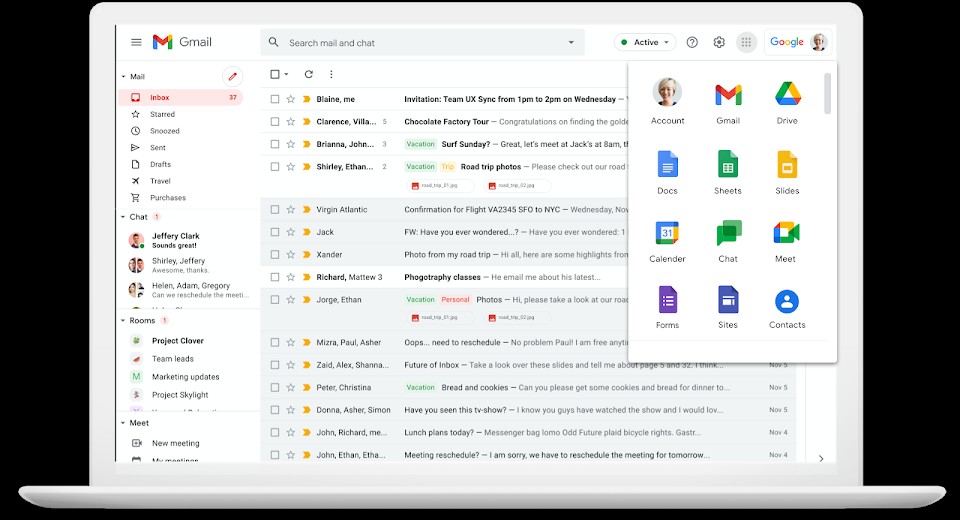 Trusted by Over 300,000 Australians
We are one of Australia's most loved online solution providers.
Things we get asked all the time
We've answered some of the most frequently asked questions.
Why move to Google Workspace with VentraIP?
With Google Workspace, you'll enjoy access to the world's leading cloud-based office suite and a secure email client that's used by millions around the world.
Moving to Google Workspace with VentraIP gives you all the benefits of the Google you love and backs it with our team of local Aussie experts who are here 24 hours a day, 7 days a week. From migrations to managing accounts, we've got you covered.
Do you offer a money-back guarantee?
We do not offer refunds for our Google Workspace products.
Monthly billing gives your service flexibility and allows you to cancel at any time while only having to fulfil the service for the remainder of the month you have paid for.
With yearly billing, you commit to the service and seats for a year. With this commitment comes a discount on the cost of Google Workspace.
How much does it cost to migrate my inbox?
Migrations can be daunting but shouldn't cost an arm and a leg! Our team of experts are here to help and will happily move your accounts free of charge when you sign up for Google Workspace with VentraIP .
*There are rare niche cases where we cannot perform the migration. However, our team will provide support and advice on completing the process.
What are the differences between the plans offered by VentraIP?
VentraIP currently offer three difference types of Google Workspace plans.
Business Starter – This is typically the entry-level plan that offers basic functionality. This plan is suitable for small businesses and startups.
Business Standard – This plan builds upon the features of the Business Starter plan and is suitable for growing businesses that require more storage and collaboration capabilities.
Business Plus – This is a higher-tier plan that includes all the features of the Business Standard plan along with more advanced security and management tools. This plan is suitable for larger businesses with more advanced security and collaboration needs.
How can I transfer my existing Google Workspace service to VentraIP?
If you have ordered a Google Workspace service with VentraIP and already have Google Workspace set up for that domain with Google or a different reseller, you are not required to go through the traditional setup process. We will instead be able to transfer your existing setup over to us with no downtime involved. View the transfer process here.