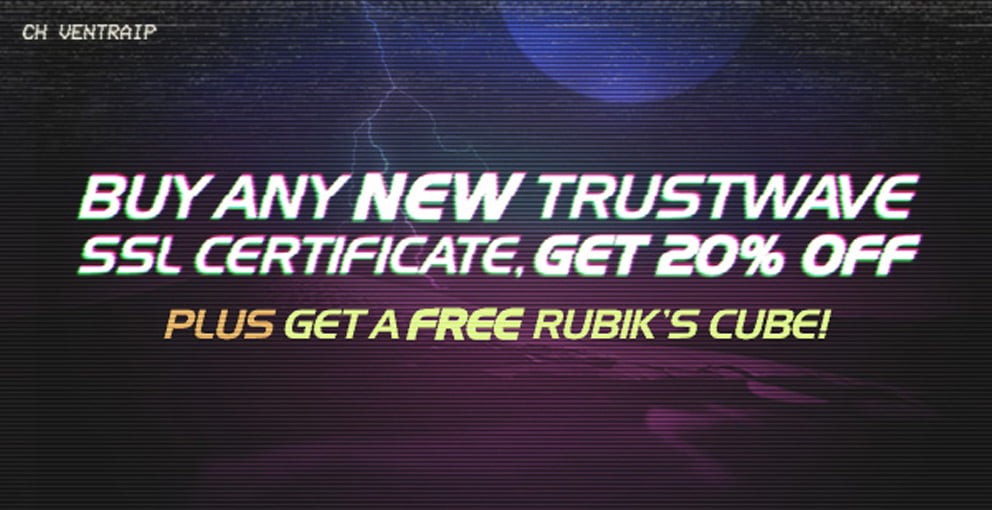 20% off Trustwave SSL certificates and a FREE Rubik's cube!
Our second last MEGAMayMonth offer is now available for a limited time!
You can purchase any NEW Trustwave SSL certificate and take 20% off the purchase price!
But as your added MEGAMayMonth bonus, every order placed for this offer will also receive a FREE genuine Rubik's cube*!
To take advantage of this offer, simply order your new Trustwave SSL certificate via our web site and use the coupon code MMMSSL20 during checkout.
Your order must be placed before 11:59PM on Wednesday, May 28.
The fine print:
This offer is for new Trustwave SSL certificates only.
*Rubik's cube promotion only valid while stocks last.