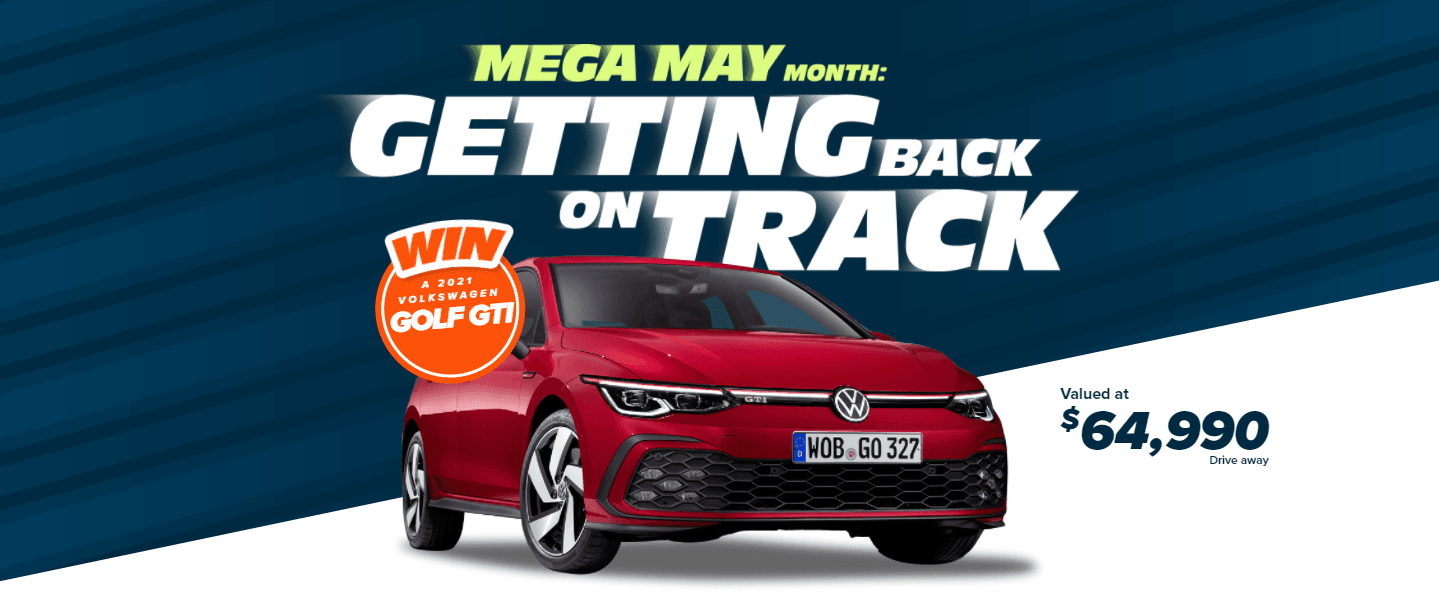 Get back on track this MEGAMay
MEGAMay has once again arrived and is bringing a month of deals along with it. This year we're offering one lucky winner the opportunity to drive away in a brand new 2021 Golf GTI, including the luxury and sound & vision packages. The prize isn't the only appeal though, all month long new and existing customers will have access to a range of deals to benefit from, including options for both new plans and beefing up existing products. So with that in mind, let's get back on track!
The Prize
This year we're giving away a brand new 2021 GOLF GTI with all the extra features. The original hot hatch has evolved into a sophisticated suite of technology that can still get down to its rebellious roots with a bit of pressure to the throttle. Even when you're not putting your tires to the test, the car speaks for itself with a sleek and luxurious experience, from the sci-fi 10″ Discover Pro Navigation System, projected heads up display on the windshield and IQ.Drive driver assistance systems. To decadent luxury with heated front seats and steering wheel topped with Vienna leather and a panoramic sunroof.
How to enter
Ok, so now that you know what is at stake, how do you throw your name into the hat? We've strived to make this MEGAMay easier than ever before. Pay any invoice during the month to gain an automatic entry into the draw. Each account is limited to one primary entry by paying an invoice. Still, there is the option for two additional entries by taking part in both our VIP Super Speedway race and by sharing the promotion on social media. This offers each account the opportunity for a total of three unique entries into the prize draw. So cross your fingers and buckle up. We wish you the best of luck!
The Deals
If you want to take advantage of some great deals or you don't have an invoice due in May, we have a curated list of deals to help you out! All the active promotions can be viewed on the landing page with terms and conditions available for review, but they've also been outlined below. All of our deals will apply automatically throughout the month, some are activated via the website as new orders, and those impacting existing orders are managed via your VIPControl account.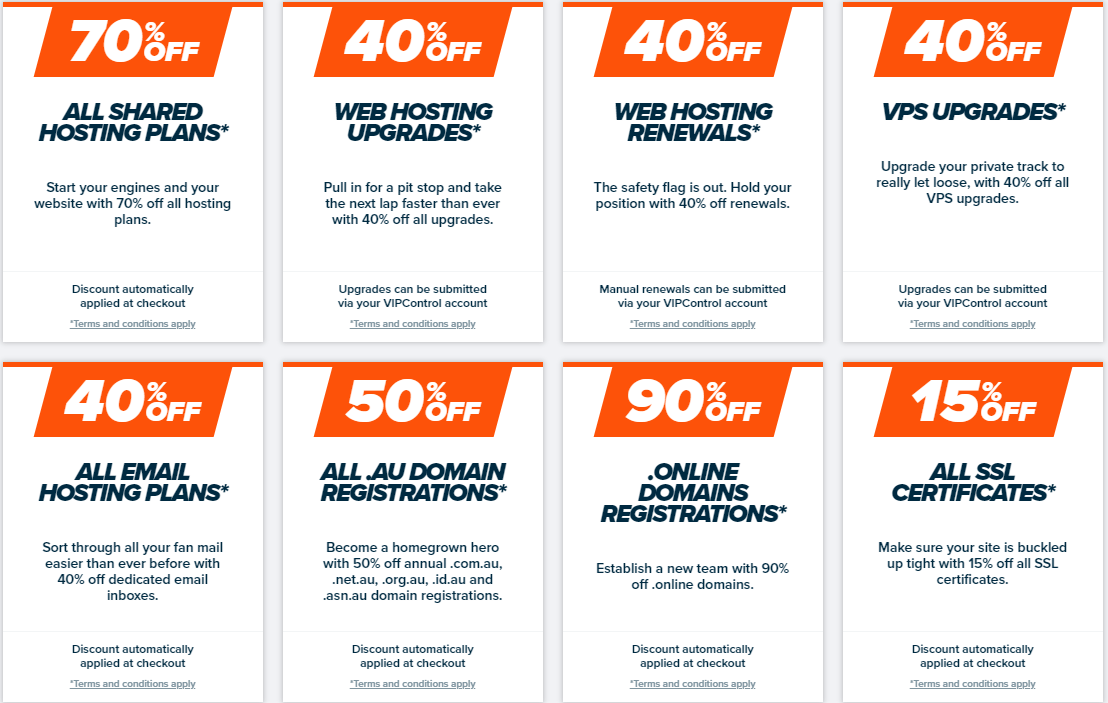 As always, if you have any questions about the MEGAMay Promotion or need any assistance, our team is available 24/7 to assist both via eTicket and Phone (13 24 85)