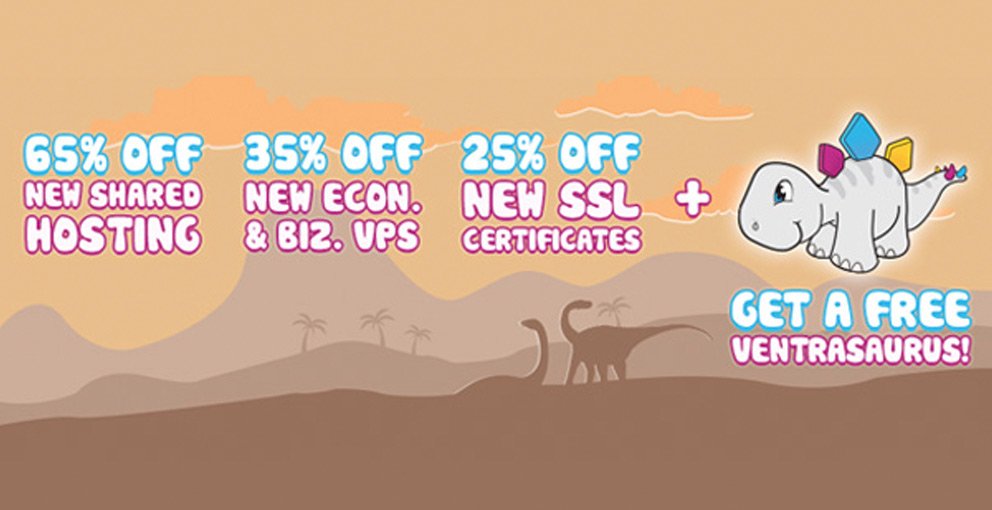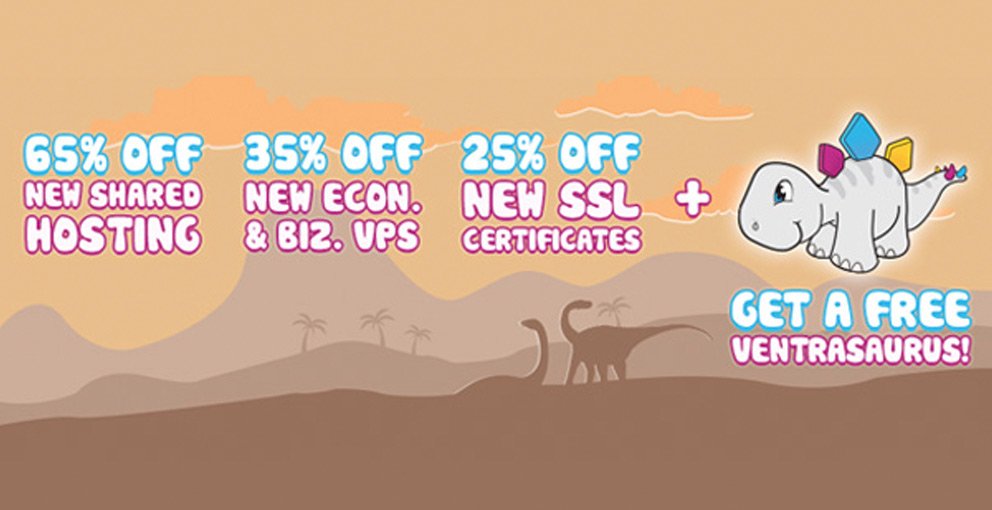 Ventrasaurus and the amazing offers!
Posted
Monday August 18th 2014
The following is a public service announcement from our CEO:
At VentraIP Australia, research and development has always been a core focus of our business as we explore new initiatives and technology to help our customers and their businesses succeed.
As a company we recognise that the intense physical and mental toll on our technical team can often be understated, and we try to ensure that they have the best facilities available to them at all time which include a cafe-quality coffee machine, red bull, jelly snakes and Nandos.
However, when left unchecked these things have the potential to get out of hand and unfortunately this seems to be one of those cases.
While the full story is not yet known to us, what we do know is that a Dr. C. Panel, a leading genetic scientist, has been using members of our technical team to conduct his own research. Using a process known as the "Black Lotus effect", Dr. Panel successfully spliced DNA from our technical team into that of an unknown prehistoric sample and were able to prevent the layer 7 gene from attacking the molecular structure.
Dr. Panel was then able to use what is known as a LiteSpeed photon ray gun to infuse the new DNA sample into Cadbury creme eggs that were leftover from Easter, and after a short incubation period the eggs begun to hatch.
As a result, our office is now overrun with hundreds of baby dinosaurs, aptly named Ventrasaurus, who all need new homes! Photos of them can be found on our Facebook page.
So in the spirit of giving we've decided to include them for FREE with the following special offers:
65% off new Economy, Business and WHM Multi hosting services
Purchase any new Economy, or Business cPanel hosting service and take 65% off the first invoice! Use coupon code VS65 when placing your order online. Valid for up to 2 years prepayment.
35% off new VPS services
Purchase any new Economy VPS or Business VPS service and take 35% off the first invoice! Use coupon codeVS35 when placing your order online. Valid for up to 1 year prepayment.
25% off new Trustwave SSL certificates
Purchase any new Trustwave SSL certificate for your web site and take 25% off! Use coupon code VS25 when placing your order online.
Bonus newTLD Offer
We now have more than 130 generic newTLD's available to register on our web site, with more being added every week. Some of the most popular extensions include .bike, .cheap, .plumbing, .email, .gallery, .photos, .toys and .wtf, with .dental, .cash, .surgery and .tax and others being added this week.
As a special bonus offer, if you purchase any newTLD for 2 years or more we will give you a free Ventrasaurus! Simply use coupon code VSDOM when registering your new generic domain names for 2 years or more when placing your order online.
All of these offers are available until Sunday 31 August. You are free to use these offers as many times as you want but please note there is a limit of one Ventrasaurus per customer (they don't play well in groups).
Angelo is the co-CEO and one of VentraIP Australia's co-founders. His passion for the industry is only rivalled by his d...
Who are VentraIP Australia?
VentraIP Australia is the largest privately owned web host and domain name registrar in Australia, backed by a team of industry veterans and local technical professionals.
View website