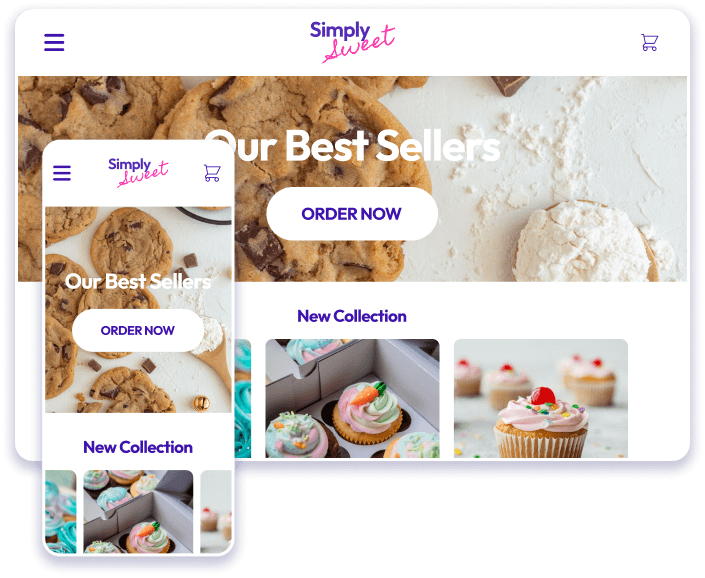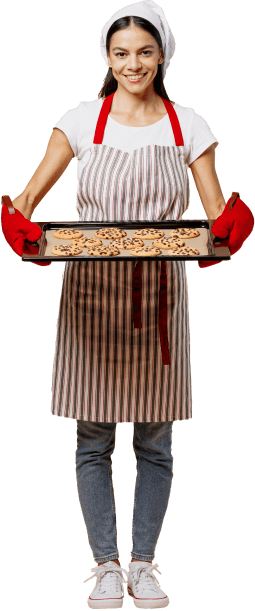 Business Web Hosting Plans
Taking your business online is more important than ever before. Our user-friendly, cPanel-based web hosting plans equip your website with the ultimate speed and safety features, perfect for businesses of all sizes. And with instant activation, your website can go live in just minutes.
*Discount applies to the first invoice of new hosting purchases for up to 1 year only.
Why Choose VentraIP for Your Business?
We are proud to support countless local businesses from across Australia. Here are just a few of the benefits of hosting your website with VentraIP:
24/7 Australian Support
Our Australia-based team is well known for delivering an industry-leading level of customer service and technical support to our customers every day.
Hourly Backups
Grow online with the peace of mind of knowing that every file, folder, and database with your service is backed up and accessible.
Website Security
Your website's security is our biggest priority. We've invested heavily in our security infrastructure to ensure the best possible defence of your online platform and its visitors.
Outstanding Performance
Boost your business with unmatched performance and unleash the power of the nation's fastest web hosting platform, managed and located right here in Australia.
Australian Business Web Hosting
Grow your business with our feature-packed Australian website hosting. Our Australian-based servers offer fast website speeds and reliable uptime, so you can focus on what you do best. Explore all the features included with our business web hosting plans.
Unbeatable Performance on Australian Hardware
By stationing our hardware here in Australia, our local management teams can ensure you receive the best support and performance for your website.
Free SSL Certificates

Protect your customer's information and your reputation with an SSL Certificate for your website, included free with all shared hosting plans.

99.9% Uptime

Your online business never sleeps, so your website needs to be available online 24/7. With 99.9% uptime, we've always got your back.

Hewlett Packard Enterprise Hardware

Australia's fastest web hosting platform is powered by HPE, featuring Samsung SAS SSD storage arrays for ultimate performance.
100% Australian Support Any Time You Need It
By ensuring all our hardware is based in Australia, we have assembled a local team intimately familiar with our service, ready to offer you tailored support.
24/7 Local Support

We appreciate that your business cannot always wait for regular opening hours to receive help. Our local team is available 24/7, ready to offer the solutions you need, when you need it.

Hourly Backups

Rest easy knowing your data is backed up hourly with our Acronis Cloud Backups, available for you to access and restore at any time.

Outbound Spam Filtering

We use Halon outbound spam and virus filtering to help prevent email server blacklisting ensuring your messages are delivered.
Website Security is Our Biggest Priority
Safeguard your clients' data and your business reputation with a complimentary SSL Certificate for your website, which is included in all our shared hosting packages.
Secure Environment

Our secure hosting environment uses CageFS, Imunify360, CSF/LFD and dynamic mod_security rulesets for ultimate safety.

Corero DDoS Mitigation

Our SmartWall platform gives real-time protection from denial-of-service attacks with automatic mitigation using machine learning technology.

Fortinet Hardware Firewall

All network traffic is inspected before it reaches your website, protecting you from attacks and vulnerabilities.
Trusted by Over 300,000 Australians
We are one of Australia's most loved online solution providers.
Transferring Made Easy
Looking to shift your current website to a new host? Allow our seasoned web hosting professionals to do the hard work, letting you return to your business operations faster.
Choose Your Web Hosting Plan

Purchase one of our lightning-fast web hosting services.

Submit a VIP Migration Request

Log in to your VIPControl Account and fill out our simple migration form. We'll move your website for FREE!

Experience the VIP difference!

Enjoy the peace of mind that comes with a VentraIP migration and 24/7 support.
Things We Get Asked All the Time
We've answered some of the most frequently asked questions.
Web hosting provides you with a physical space on one of our servers in which you can store the files necessary to put your website on the internet for all to view. Web hosting and a domain name are required for any website.
How much does it cost to migrate over to VentraIP?
Nothing!  During your initial consultation, our web hosting expert will organise a migration of any existing cPanel services that you may need to be moved to your new server at absolutely no cost to you.
What is an SSL Certificate?
An SSL Certificate is used to encrypt the connection between your website and the web browser of viewers of your website. This is essential when your website asks for sensitive information from your viewers, such as a password or credit card number, and it also gives viewers a sense of security knowing their transaction with your website is secure.
Are there any lock-in contracts?
We don't believe in lock-in contracts! You'll never find any here at VentraIP and can always refund a credit back to your account for any unused time on a prepaid service.
Which hosting plan is right for me?
The main difference between our shared web hosting plans is the allocated resources regarding storage space, processing speed and memory capacity. The plan best suited for you would depend on your website. But if you're unsure you can always contact our support team for a recommendation for your specific needs.
Do you offer a money-back guarantee?
Yes, we offer a 45 day money-back guarantee. If, at any time with-in the first 45 days of signing up a new hosting service with us, you decide you no longer want to continue using your service. We will provide you with a full refund.