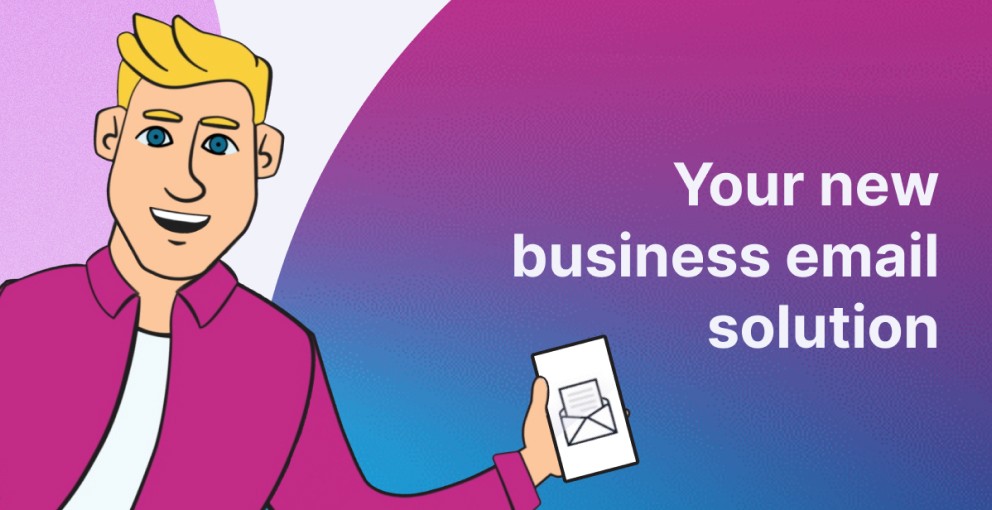 Why your business needs a dedicated email solution

Email and your business – a love story
"Get your FREE gift when you sign up today! From – dodgybrothers@hotmail.com"
If you see an email like that come into your inbox, what would you do? Click the trash can?
What if the Dodgy brothers were a legitimate website that you had subscribed to, and they were giving away a gift on sign up. Well, you would still probably trash it, and why, the email address, of course!
Branding
Representing a brand in any capacity means you should carry its name wherever you go. Your email address is no exception; your brand name or your brand's domain name should be directly linked to your email address. This provides a level of consistency that everyone looks for when working with a brand.
Spam Filtering
All email inboxes have automatic spam filtering. It's something all of us have had experience with at one point or another. With free email services being straightforward to create, often spammers will create email addresses on these free platforms to send all types of spam emails. The spam filters will usually pick up on this frequent activity and create rules to automatically spam emails based on their address and content. Having a branded email linked to your domain name will reduce the risk of your email being automatically thrown into the spam folder.
Organisation
Email solutions allow the ability to organise your emails throughout your organisation. When working as part of a larger team, a dedicated email solution will link your team together, allowing for easily shared calendars and documents and distributing specific emails to groups such as minor teams or departments.
Email Security
Dedicated email addresses in almost every case will include a higher level of security than a free email service. The main feature of paid email services is their ability to provide additional protection that you wouldn't otherwise have in a fundamental outlook or Hotmail account.
Email solutions that include business applications like Google Workspace or Office 365 provide interconnected apps that rely on your remaining login. This also provides a higher level of security instead of having files or documents stored on a computer or cloud storage.
Scalability
If you're passionate about growing your brand, then you should set yourself up for easy scalability. Making sure that all of your digital services can quickly expand at the drop of a hat will mean as your brand rockets to the moon, there will be nothing to slow you down in that process. Having a business email address signifies you can continually expand, using your email for new staff, departments, and operators.
Receiver Trust
Receiving an email from a suspicious address will result in the email being thrown in the trash. Gaining the receiver's trust is the best way to ensure that your email is received and read. This is why using an email address that matches your domain name is the best way to gain that trust.
If you have any questions, don't hesitate to contact our Melbourne based customer support team, who are available 24/7 to help answer any questions or resolve any problems you might have.