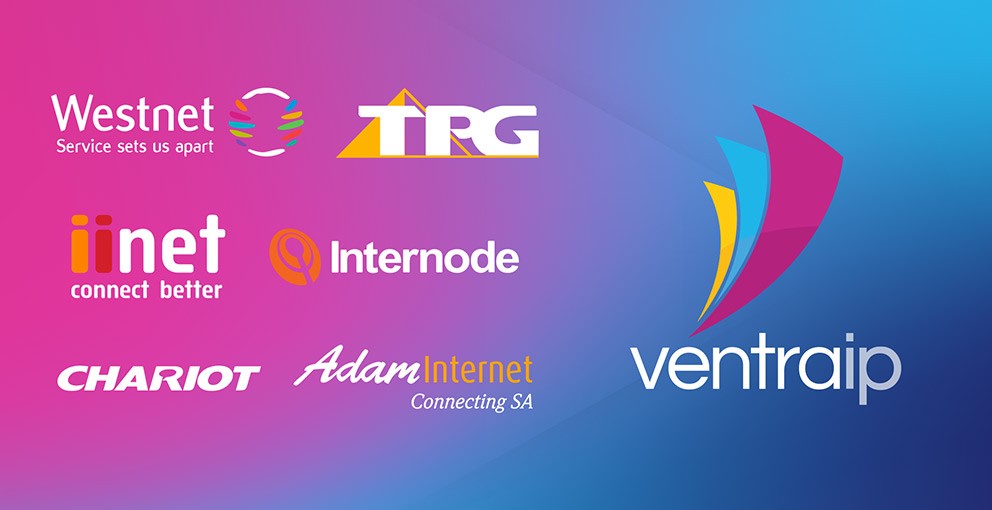 VentraIP welcomes customers from TPG, iiNet and Internode
VentraIP is pleased to announce it has been chosen as the preferred supplier of domain names and web and email hosting services to customers of TPG Telecom (ASX:TPG), who have announced their intention to cease offering these services to some 30,000 existing customers on TPG, iiNet, Internode, and legacy brands Westnet, Adam Internet and Chariot, from the end of October.
VentraIP will perform bulk migrations of .au domain names from TPG's Westnet and ConnectWest accreditations and will use their extensive experience and in-house technology to perform web hosting and email migrations for customers who opt-in to the seamless transfer experience.
Co-founder and Co-CEO, Cheyne Jonstone, said:
"We're excited to welcome customers from TPG and their affiliated brands to the VentraIP family, and our team will do their absolute best to ensure that customers who come across to us reap the full benefits of our modern infrastructure, our self-service platform and award-winning local support".
Mr Jonstone also praised the team at TPG for their efforts in facilitating the arrangement.
"From day one, the team at TPG have been focused on the customer experience and ensuring that the process is as easy and seamless as possible. This vision, coupled with our experience and technical expertise, should result in a positive outcome for all affected customers".
Opt-in now for a seamless transfer experience
You can transfer your digital services from your current provider to VentraIP in three easy steps.
1.'Check your email from your existing provider
Check your email for a message from your existing provider regarding your services. This email contains important information and a link to opt-in to our easy transfer process.
2. Click the opt-in link
Locate and click the opt-in link provided in the email. Clicking this link will take you to a page where you will confirm your privacy consent and agree to our terms.
3. Sit back and relax!
Once you've successfully completed the opt-in, VentraIP will be able to obtain your personal information and will be in contact with you regarding the transfer of your services.
Find out more information about your current provider and the transfer process below:
No – These TPG brands have not been acquired. TPG Group has decided to cease offering digital services such as domain names and website hosting and has come to an arrangement with VentraIP to offer a seamless transfer solution.
Simply click the opt-in link in your email from your current TPG Group provider and complete the form. Once this process has been completed, we will work with the provider to transfer your personal information and service data.
Most domain names will be transferred on August 31, 2023. All other services will be transferred in batches, and we will email you with dates and times.
Your existing provider will bill you for existing services until August 31, 2023. VentraIP will only bill you once each service has been successfully migrated to our platform. In almost all cases, our standard prices are cheaper and better value than your current provider's pricing.
Until your services have been successfully transferred to VentraIP, you should continue to contact your current provider's support. Once you've services have been transferred and are active with VentraIP, you can contact us 24 hours a day, 7 days a week:
By Live Chat – Click the live chat button on the bottom right corner of our website.
By Email – Send us an email at sales@ventraip.com.au
By Phone – Call us anytime on 13 24 85
If you do not want your domain name to be transferred to VentraIP, you must transfer it to another registrar before August 31, 2023. After this time, all domain names will be transferred to VentraIP. If you do not want your website or email hosting with VentraIP, you must transfer it to another provider before October 31, 2023.