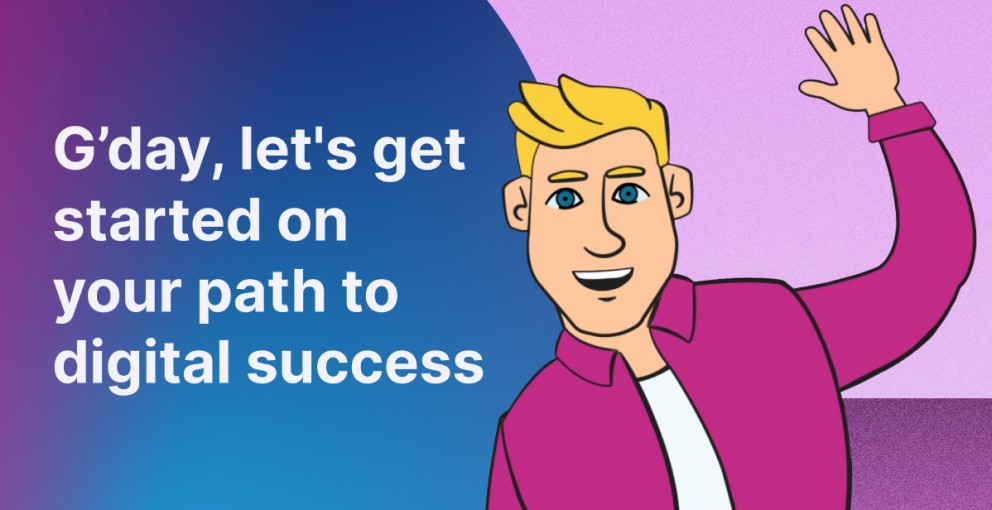 Get started on your digital path to success

Welcome to VentraIP, Australia's #1 online service provider.
We are thrilled to have you join us, and we are excited to help you establish and grow your online presence.
We understand the importance of having a reliable web hosting and domain name provider for your brand or business. Our local team of experts is dedicated to providing outstanding customer service and support to ensure your website runs smoothly and efficiently.
Whether you are a small business owner, a blogger, or an online entrepreneur, we have the perfect solution for you. Our range of web hosting plans all come with a 99.9% uptime guarantee, hourly backups and local 24/7 support.
In addition to our hosting services, we offer a wide range of domain name registration options. Our easy-to-use domain management tools make it simple to register, transfer, and manage your domain names all through your very own VIPControl account.
At VentraIP, we pride ourselves on our commitment to providing exceptional customer service. Our knowledgeable support team is available around the clock to help you with any questions or issues you may have. We also offer a range of online resources, including tutorials and guides, to help you get the most out of your services with us.
The next steps can feel a little overwhelming, but with our help, we'll get you up and running in no time.
To kick things off, we would like to introduce Jack, your digital success advisor!
Jack is here to guide you through the various stages of getting online with VentraIP. He'll provide valuable information to help build your website presence and some handy tips and tricks to help you achieve your online goals.
In this first video, Jack will walk you through what to expect in the journey ahead. Over the next few days, we'll send you some helpful info bites that have assisted thousands of websites in achieving online success with VentraIP.
Jack's welcome journey will go through the following important stages:
Protecting your brand
Creating your webspace​
Setting up your email
Building your website
Installing your security
Optimising your site
Creating new opportunities
We really hope you enjoy the VIP experience here at VentraIP, and once again, thank you for choosing us as your online service provider.
If you have any questions, don't hesitate to contact our Melbourne based customer support team, who are available 24/7 to help answer any questions or resolve any problems you might have.
Take it away, Jack.