Domain Name Registration
Register your new domain name instantly with Australia's largest independent accredited registrar offering 24/7 local support.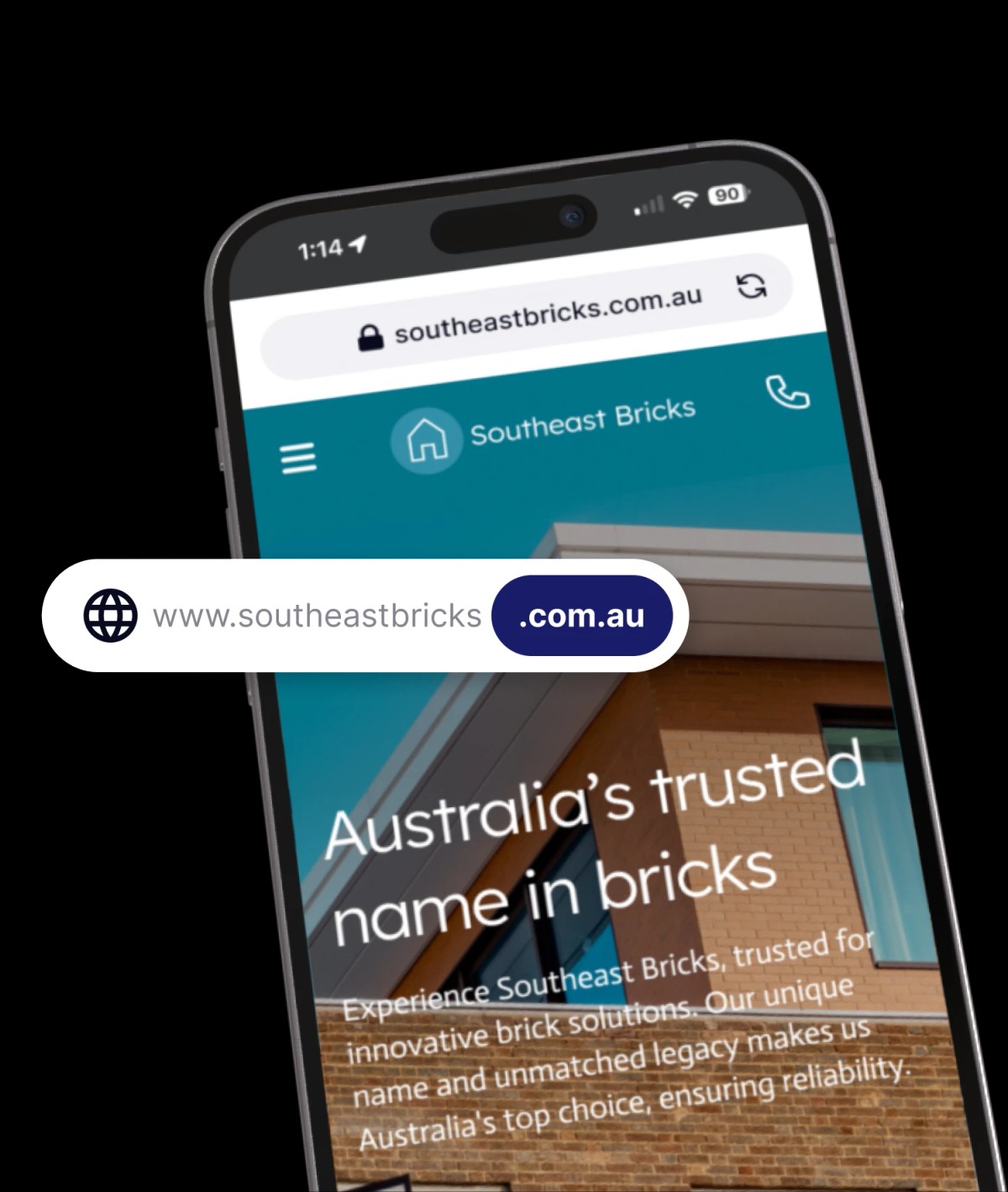 Domain Name Search
Registering a domain name is the first step in getting your brand online, and there's no better place than Australia's most trusted domain provider, VentralP, with over 450 available web extensions at everyday low prices and no hidden costs. We have accreditations from every major domain registry and manage over 1,000,000 active domain names. See
Domain Names Explained
to learn more about what a domain name is and why you need one.
Why Choose VentraIP?
Access competitive pricing, reliable service, excellent customer support, and a range of additional features to enhance your domain name management.
Award Winning
Service
We work hard to deliver the very best service to ensure 100% customer satisfaction.
100% Australian
Owned & Operated
Over the past twelve years, we have become the fourth-largest web hosting and domain name provider in Australia.
Largest Independent
Domain Name Registrar
VentralP is committed to being the market's largest independent solutions provider and domain name registrar.
24/7 Technical
Support
Our Australian technical support team are at your service 24 hours a day, seven days a week.
Register Your Domain Name Online
Registering a domain name is the first step in getting your brand online, and there's no better place than Australia's most trusted domain provider, VentralP. With over 450 available domain extensions available at some of the lowest prices on the market and with no hidden costs, we have accreditations from every major domain registry and manage over 1M active domain names.
Check Your Domain Availability
Registering a domain name for your business or idea is the first step in building an online presence and one of the most important. A simple domain search will check the availability of your preferred domain name. Be sure to choose a domain name relevant to your brand and easy to remember.
Instant Domain Name Registration

Your domain name will be processed and registered immediately after completing your order.

No Hidden Costs

Our pricing is transparent, and unlike other domain providers, our added inclusions are all free.
Buy Your Domain Name
Buying your domain is simple. Once you've found the right domain and added it to your cart, you'll be prompted to create an account with us then you can complete your purchase. Once registered, your domain can be managed through our VIPControl service manager. Our support team remain available 24/7 to help you at any step of the process.
24/7 Australian Support

We have an industry-leading technical support team based in Melbourne and are ready to help resolve your issues 24/7.

Unlimited DNS Management

We provide complete Domain Name Server management with full access to add and remove your records.
Secure Your Brand Online
Once your domain is registered, you've officially secured your brand online with its very own address on the internet. Now you can begin to create a space for your audience to visit. Whatever the plan for your domain's future, our team are here to help on your journey to online success.
Free Domain Forwarding

Whether your website isn't ready yet or your new domain is additional, you can set up a domain to point to another domain at no cost.

Free Domain Privacy

Protect your personal information listed on the public WHOIS database on selected extensions at no extra cost.
Explore More Domain Name Solutions
Take a look at our domain name options.
The Best Value Domain
Names
Discover a selection of more than 450 domain name extensions offered by Australia's largest independent registrar.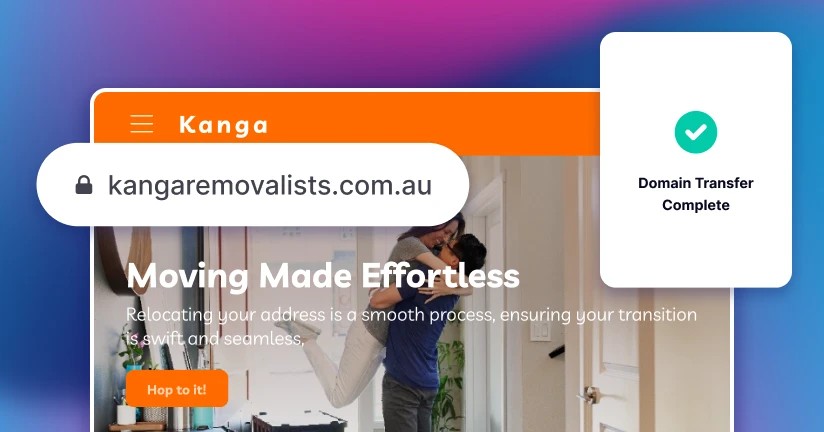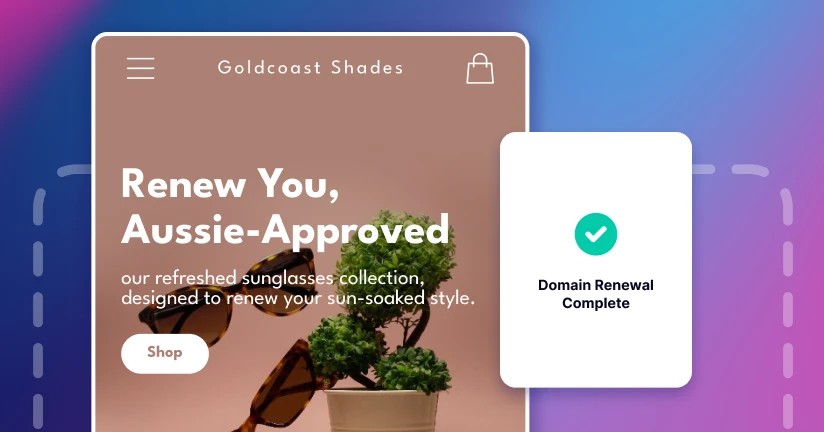 Things We Get Asked All The Time
We've answered some of the most frequently asked questions.
Think of a domain name as your unique passport in the digital realm. It's the key that unlocks your website's identity and gives it a recognisable address on the internet. In simpler terms, it's the name by which your website is known and can be found online.
Why is a domain name important?
A domain name is your brand's beacon on the world wide web. It paves the way for potential visitors to reach your site while acting as a branding tool. It's an integral part of your online persona that creates a lasting impression and makes your site easily discoverable amidst the ocean of online content.
What's the best domain name for me?
The ideal domain name should reflect your brand's essence, which encapsulates your business and its values. It should be succinct, easy to spell, and catchy enough to imprint your audience's mind. 
Remember, a compelling domain name acts as a magnet for your online audience.
What types of domain names are there available?
The digital sky is vast, and so are the varieties of domain names. They span from the well-known '.com', '.net', and '.org' to more niche ones tailored to specific industries or regions, such as '.edu' for educational institutions or '.au' for Australian sites.
With VentraIP, you can explore an array of over 450 domain name extensions.
Should I register more than one domain name?
Absolutely, having multiple domain names can be a savvy move. It can serve as a protective shield against brand name misuse, provide opportunities for targeted marketing campaigns, and cater to different customer segments. In essence, it's like having several doorways leading to your digital establishment.