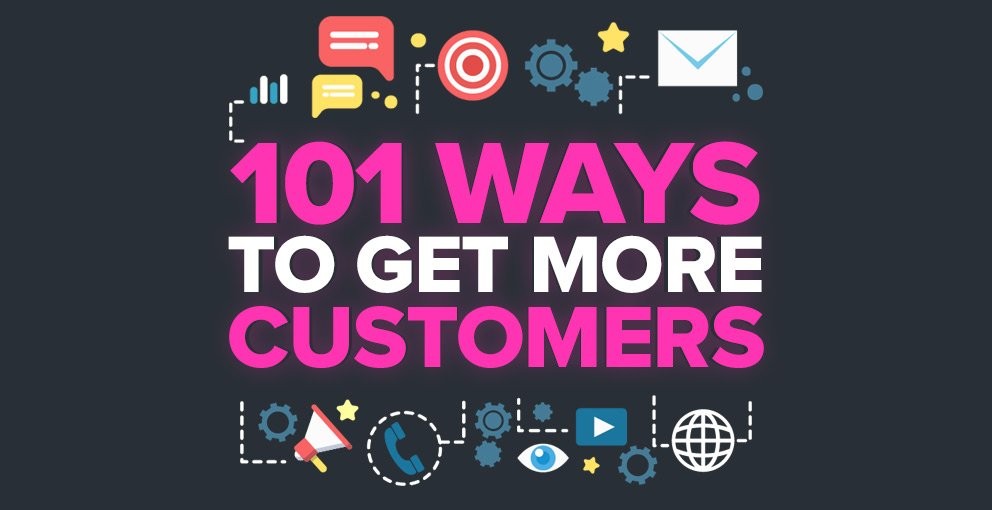 101 Ways To Get More Customers Online
Growing your business through digital marketing doesn't happen overnight.
You need to carry out numerous marketing tactics consistently and in unison. But what methods should you focus on that will result in more business for your company? This list will help you along that path.
Before you start reading into ways to get more customers online, make sure your website is online with the best domain and web host provider, VentraIP and Here are our top 101 tips you can use to grow your business online.
Strategy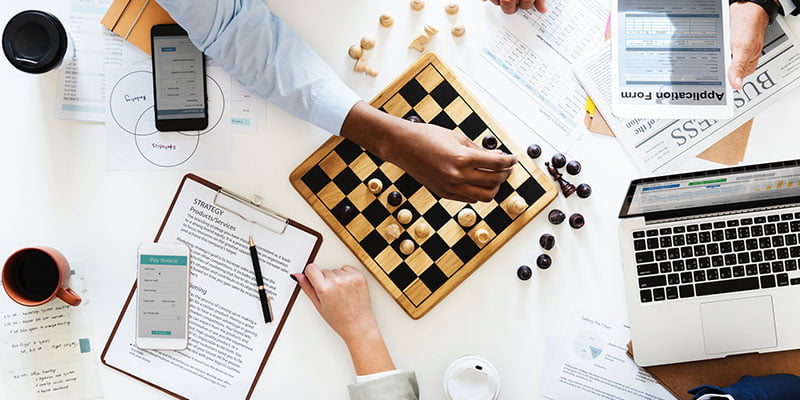 Marketing your business online without a clear strategy is like playing tennis with a blindfold on. You might hit a few balls, but winning isn't likely.
Instead, you must have a well thought out plan of attack that will influence and guide all the marketing activities you carry out.
In this first section, we'll look at the importance of strategy.
1. Define Your Niche
When your message is that you help everyone, your marketing speaks to no one. Select a niche that you can serve better than anyone else and tailor all of your marketing activities to reaching that group of people.
2. Find Out Why People Use Your Services

Knowing your customer will help you align your marketing message to the motivations and pain points of the people you are aiming to reach.
3. Define Your Unique Selling Proposition
Your unique selling proposition isn't just a fancy slogan but a tangible reason why someone would choose your business over another.
Once you have defined what you can do better than anyone else, you need to hit your customers over the head with it until it's the first thing that comes to mind when people think of your business.
4. Consistent Branding
People trust brands they recognise. Consistency in your brand makes you look professional and dependable.
5. Upsell Your Customers
It's far easier to get repeat business from a customer than it is to acquire a new one. Your best prospect is most likely the customer you already have. By creating a low cost, foot in the door offer, you can offer higher ticket services afterwards.
6. Understand Your Sales Cycle
Every sale has a natural cycle that is run through. This includes the information gathering stage right through to closing the deal.
By better understanding wherein the sales cycle your customers are, you can tailor your marketing to meet their needs at that particular time.
7. Form Strategic Alliances
Other businesses have the exact type of customers that can benefit from what you offer. A strategic alliance might come from a company emailing their customer base on your behalf or offering your services as a complimentary service to theirs.
8. Set Measurable Marketing Goals
For your online marketing to be effective, you need to set measurable goals. Otherwise, it's almost impossible to determine what's working and what's not. Your goals need to be specific and quantifiable. 'We'll grow our business by carrying out SEO' won't cut it.
9. Know the Lifetime Value of Your Clients
You might be generating new customers at a breakneck pace, but if they cost you more than they're worth, you're on the fast path to going broke.
Once you know the lifetime value, you can better determine what you're willing to spend to acquire a new customer.
10. Reduce Your Cost of Acquisition
Good digital marketing is about measuring what works and what doesn't. Once you calculate how much it costs to acquire new customers, you can then tweak your marketing and reduce that number.
11. Give People a Reason to Buy Right Away
People are motivated by scarcity. Offering a time-sensitive discount, a once-off bonus or limiting the number of new clients you bring on can be the difference between someone being indecisive or picking up the phone to work with your company.
12. Ask for Referrals
Your clients all have sizeable networks that you can tap into by getting them to refer people who would also benefit from your services. You don't have to beat around the bush when seeking referrals. Ask plainly if they know anyone and ask for an introduction.
13. Encourage Your Customers to Leave a Review
Social proof is a powerful force in marketing. When people see your services have worked for others, they'll be more likely to believe they'll work for themselves too.
But don't leave it to chance. You need to set up a system that actively encourages people to leave a review and measure and track the results like any other marketing activity.
Search Engine Optimisation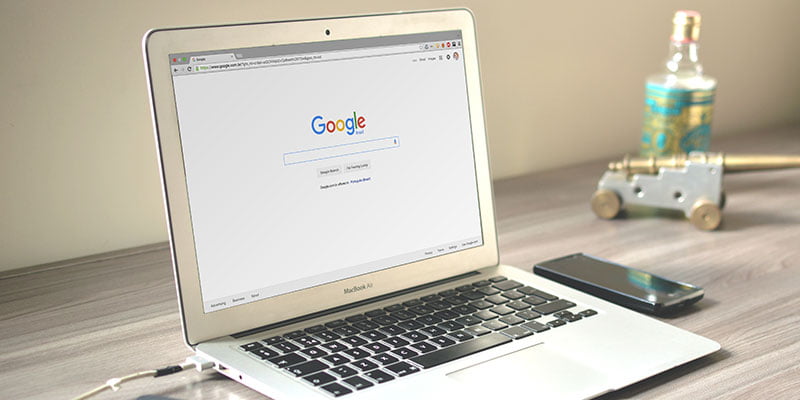 Search engines can be a lucrative source of new leads for your business. Follow these steps to get the most out of your search engine marketing.
14. Make a List of Keywords You Want to Rank For
Knowing what keywords you want your website to show up for when people are searching online is the first step to improve your SEO.
Once you have a list of keywords, you can optimise your website to target them and track what keywords your website is appearing for.
15. Get More Links to Your Website
The number of links that point to your website is a significant factor that search engines consider when deciding where they position your website in the search results.
But not all links are created equal. Focus on getting links from authoritative websites and avoid links that search engines might see as being spammy.
16. Improve your Websites Speed
A slow website will not only drive customers away from your site but will also affect how search engines rank your website. Search engines want to deliver the best experiences to their users, and a fast website is one of many factors that can result in a positive user experience.
17. Fix errors on your websites
Make it easy for search engines to crawl your website by ensuring there are no broken links. If you have removed a page from your website, set up a redirect, so people aren't going to a 404 page.
Pay Per Click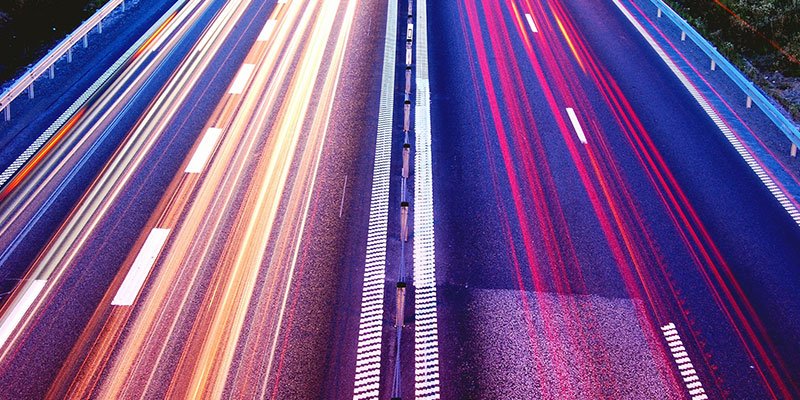 Paid traffic is the fastest way to start driving targeted people to your website. Use these tips to make paid media work for your business.
18. Bid on Your Businesses Name
Anyone can bid on whatever keywords they want and have their website appear in the search results. That means a competitor's website could appear before yours in the search results even when someone searches your company's name. By bidding on your name, you can prevent this from happening.
19. Build Out Your PPC Ads
Google allows you to add much more to your search ad than just a headline and body content. You can also add your phone number, opening hours and links to different sections of your website.
20. Increase Your Click-Through Rate
Your Click-Through Rate is the percentage of people who click on your ad when it appears. Google wants people to click on their advertisements and will, therefore, reward you by decreasing your cost per click if you have a high Click Through Rate.
21. Be Specific With the Keywords You're Bidding On
Using broad terms in your PPC will increase your traffic, but it doesn't mean it will be the right traffic. Instead, bid on keywords that are highly targeted.
The term "retirement", for example, will generate more traffic than the term "retirement plan", but the people searching for "retirement plan" will be far more likely to be seeking the type of services you offer.
22. Use Google Traffic Estimator
Google offers a free tool to check how much traffic you can expect from different keywords. That way, you can see what keywords generate a lot of traffic and whether it's worth building campaigns around them.
23. Never Create Just One Ad for a Campaign
What are the chances you hit it out of the park when you created your first ad? Testing different ads will allow you to find what copy works best and improve your click-through rate and conversions.
24. Analyse the Performance of Your Keywords
Look at what keywords are resulting in the most consultations and which keywords are dead ducks. There is little point in spending money on keywords that don't bring in new business when you can double down on what works.
25.  Avoid Superlative Words in Your PPC Campaigns
You only have so many words to use in your search ads, so why waste any of them on filler words. Your ads should be direct, straight to the point and without any fluff.
Email Marketing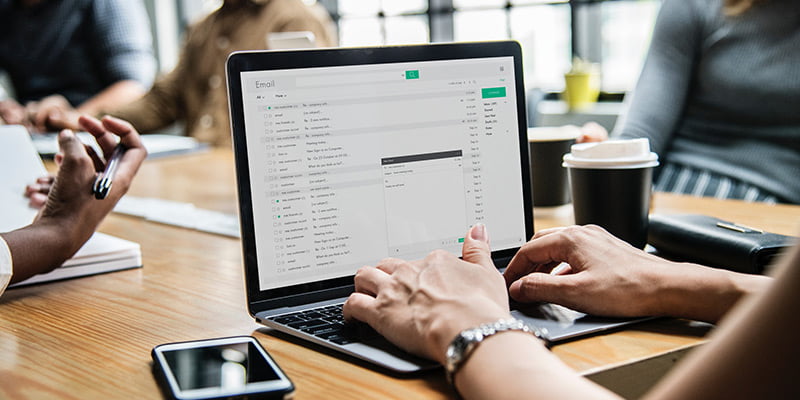 Email marketing is one of the most effective marketing methods available to marketers today. Unlike other channels where you rely on people coming to you, you can reach out to customers any time of the day and for a fraction of the cost of other channels.
26. Start Building Your List
You need an email list before you can start email marketing. Start building your list by adding signup forms to your website and create landing pages where you offer lead magnets in return for people signing up to your mailing list.
27. Build a relationship
Email marketing isn't just about going straight for sale. You must first build a relationship with your audience by continually providing value in the form of quality content.
Once you have formed a relationship, converting your leads into paying clients will be far more accessible.
28. Follow Up Relentlessly
With open rates a fraction of what they use to be, it's wishful thinking that you can send one email and expect a sale from it. You need to consistently follow up with your list until they either become a client or unsubscribe.
Marketers fear that if they send too many emails, it might scare people off. The opposite is the case. Not sending enough emails will only lead people to think, "Who the hell is that?" when you send out your quarterly email.
29. Let Autoresponders Do the Work for You
You don't want to have to send out your marketing emails manually continuously. All email marketing platforms worth their salt contains autoresponders that allow you to schedule and automatically send out emails every time someone signs up to your list.
30. Test Your Emails on Multiple Email Clients
Your emails might look great on modern mail clients like Gmail, but unfortunately, not all of your customers will be using current mail clients. Using a tool like Litmus will ensure your email is visible to all major clients and nothing is broken.
31. Time your Emails Strategically
Your email marketing analytics can tell you the optimal time to send your emails for maximum open rates. Once you know the best time to send out your emails, you can schedule them to go out at that time on the dot.
32. Add Preview Text to Your Emails
Getting people to open your emails isn't easy. Preview text is a snippet of text you add to your emails that shows up after the subject line and can provide another reason for people to open your email.
33. Make it Easy for People to Opt-out
When marketing your company, you're not in the business of irritating people that don't want to receive your sales material. Having a simple way to opt out will means people will continue to see your business in a professional light.
34. Give People a Reason to Open Your Emails
People's inboxes are flooded, so you need to give your prospects a reason to open your emails.
This could be stating a benefit they can expect from viewing your email or creating a hook that's compelling enough that they can't resist but click through to your email.
35. Check Your Emails Are Being Delivered
Just because you hit "Send" doesn't mean your emails will always land in people's inboxes. Factors such as having a negative sender reputation, getting your domain or IP address blacklisted or having a poor list can all affect deliverability.
Tools like Send Score can help you track your reputation and give you tips to improve it.
Remarketing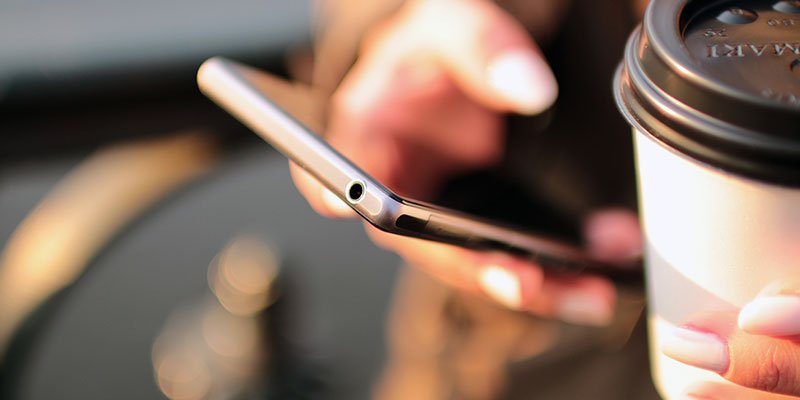 Remarketing allows you to reach people who visited your website and left by serving them ads as they continue browsing the internet. That way, you get another chance to bring them back to your site and get them in your sales pipeline.
36. Start Building Your Remarketing List
Without a remarketing list, you won't have anyone to serve ads to. The best time to start building your list is starting today.
If you're going to run your ads on the Google Ad Network, you can start building your list by installing their tracking code on your website.
37. Serve Different Ads Depending on What Pages People Visited
If someone visited your "Men's Shoes" page, you'd want to run ads that focus on Men's Shoes as the person has already shown some degree of interest in that particular product and will be easier to close.
38. Install Facebook Pixel
Google's ad platform isn't the only ad network you can use for remarketing. Facebook also offers a remarketing service that allows you to reach people as they're scrolling through their news feed.
39. Use Remarketing to Upsell and Cross-Sell
It's easier to sell to an existing client than it is to make a brand new sale. By creating a 'converted clients' list, you can serve ads to people who are already clients and promote your other services.
Online Video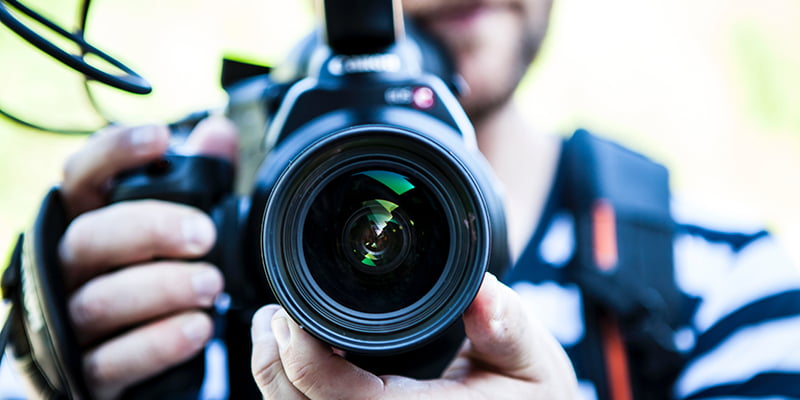 Online video is exploding and is now a virtual channel that businesses need to take advantage of to maximise their digital marketing opportunities.
40. Youtube Advertising
Video advertising isn't just for big brands with equally big budgets. YouTube allows businesses to run a campaign on even the smallest of budgets and give you the ability to target people based on location, demographics, keywords and interests.
With over a billion users, YouTube is the perfect platform to begin your first video advertising campaign.
41. Explainer Videos
Explainer videos can boost your conversion rates, amplify your brand and are a great format to share on social media. People love explainer videos as they can quickly sum up what you do and how you can help your clients.
42. Optimise Your Videos For Search Engines
What use is filming a video if nobody is going to see it? To better boost the chances of your videos being seen, but the keywords you want to rank for in the title, upload transcripts, aim to shoot longer videos and write thorough descriptions that are filled with your keywords.
43. Add Videos to Your Website
People are expecting a multimedia experience when they visit your website. Having videos throughout your website has been shown to boost engagement and increase conversion rates.
Your videos don't just have to be about your services but can include testimonials, staff bios and educational content.
44. Add Call to Actions to Your Videos
Like all your sales collateral, you need to direct your audience to what action they need to take next. Make sure only to include one call to action and be crystal clear with what it is, e.g. "Fill out the consultation form to the right" will convert far better than "Get in contact with us".
Copywriting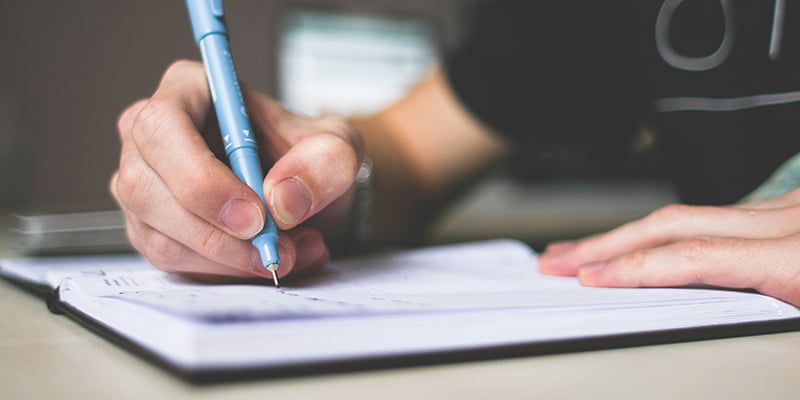 Copywriting is the core that underpins every campaign you do, and its importance isn't going anywhere. The following tips are time-tested and built around direct response best practices.
45. Focus on Benefits, Not Features
You've probably heard the saying, "People don't want a drill. They want a hole in the wall". The same concept applies when promoting your services online. Focus on how you can help your clients and the benefits they will receive instead of simply selling advice and consultations.
46. Long Form Copy Works Best if You're Selling Expensive Items
The master himself, David Ogilvy, said that "long copy outperforms short copy". When you are selling complex products or expensive consulting packages, you will more often than not need to dive deep into how you can help your target audience and what benefits they can expect from working with you.
47. Make Your Marketing Copy Scannable
People today are more apt to scan a page of text than to read the entire thing from top to bottom. To increase readability, add subheadings throughout your copy and reduce the length of your sentences and paragraphs.
48. Write Better Headlines
Headlines are an essential part of any copy and determine whether someone will read your copy or continue browsing. Make your headlines captivating and to the point to hook people in and spark their interest.
49. Mix Up Your Content
Reading a big block of text isn't fun for anyone. Making your content more interesting by using images, bullet points, and bold and italicise words.
50. Use a Conversational Tone in Your Copywriting
People do business with people, so your website's copy should sound more like a conversation than a stale sales pitch.
By using a conversational tone, you'll better connect with your audience and come across more genuinely.
51. Add Keywords in Your Copy
Your copywriting is there to sell, buts it's also there to be found. Adding keywords to your copy will increase your chances of it showing up for the keywords you want to rank for and increases its visibility online.
Content Marketing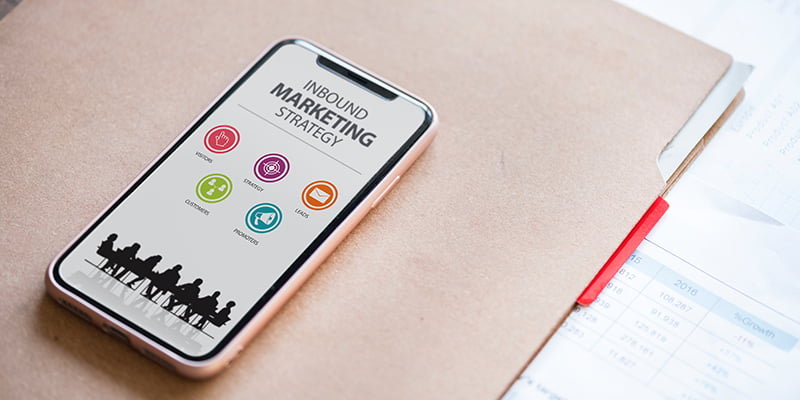 Content marketing helps you get in front of more potential customers without you having to spend a fortune on paid advertising. Along with reaching more customers, you can show that you're a true thought leader in your field.
52. Create White Papers
White papers are the perfect format to educate your clients and demonstrate that you're a thought leader in your space.
Along with their educational benefits, they're an ideal lead-generation tool as people will freely give up their contact details if they see value in what you are offering them.
53. Start a Podcast
Podcasting is on the rise. In today's busy world, fewer people have time to read 5000-word articles (apart from this one) and prefer consuming content in an audio format. With the cost of starting a podcast being virtually nil and the space still untapped, now's the perfect time to get created.
54. Go in Depth with Your Content
The average length of content that ranks in the first place of Google is over 2000 words. That's because longer posts can go in-depth more on a topic and thoroughly answer the question of the person making the search query.
55. Don't Produce Content That's All About You
I hate to break it to you, but your customers don't care about you as much as you think. They're paying you to help them, so that's what your content should be about.
56. Blogging
Blogging is now and will always be a significant player in content marketing. All companies should be educating their customers on how they can solve their problems and position themselves as thought leaders in their industries.
57. Create Case Studies
Case studies are a perfect sales tool to add to your website and marketing collateral. They show the type of problems you can solve for people and give potential clients the idea that "If it's worked for them, it can work for me too".
58. Guest Post on Other Publications
It can take time to build up a readership on your blog, so why not go directly to where your audience already is and write there. Guest posting allows you to tap into someone else's audience that might have taken them years to build and reach a subset of the market that your blog might not cater to.
59. Refresh Your Content – Don't Let it Get Stale
Most people produce content and pronounce "It's Done", never to touch it again. That's a big mistake as content can quickly become outdated, unfactual and stale. You need to have a system where you periodically go over your content and breathe new life into it by making changes and adding new insights.
60. Webinars
Webinars give you a way to speak directly to your customers and deliver high-value content directly into their office or home. Not only can you use webinars to provide ongoing value to your clients, but they're also a great way to drum up new business as you have the chance to pitch your viewers at the end of the broadcast.
61. Write a Book
Books are still the holy grail of content. No other media is displayed in the home and something that's been looked after for years.
If your business has been carrying out content marketing, then it is likely you already have the core contents. By combining that information into a published book, you can stand head and shoulders above your competition when it comes to showing who the authority is in your field.
62. Measure Content That's Posted
Is your content resonating with your target audience? What information do they value most? Once you have answered these questions, you can focus your efforts on producing content that generates the best engagement and lead generation results.
The perfect place to measure how your content performs is with Google Analytics and your social media data.
63. Content That's Built to Sell
Your content has two roles, educating your target audience and converting them into leads. At the end of the day, if your content isn't producing a positive return on investment, you might as well not be creating it at all.
64. Create "How To" Lists
The internet is full of lists. Why? Because people love them. Lists are easy to digest and can help you quickly get messages across.
Social Media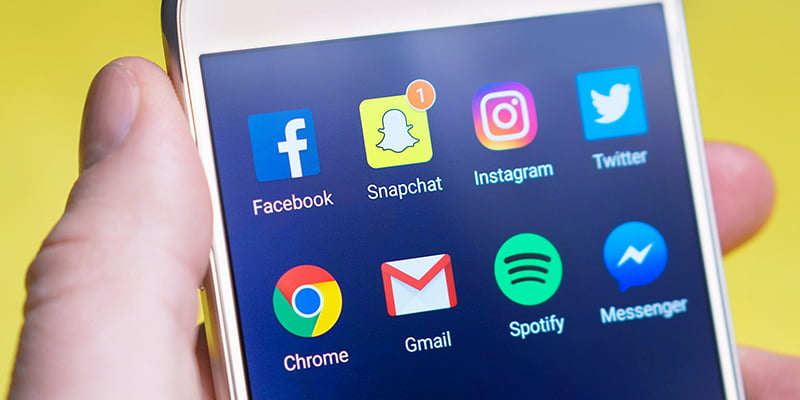 When marketing your business, you need to be where your potential clients are, and today, a more significant number than ever before are on social networks.
65. Don't Just Post, Engage
Posting on social media isn't a one-way street where you put out your content and disappear. You need to make yourself part of the community and actively engage with your followers by reply to their comments and asking them questions.
66. Get on Instagram
You might think that you don't need to be on Instagram. Well, you would be making a big mistake. There's now over 10 million active monthly users of Instagram in Australia. That's an awful lot of people you could be reaching and building relationships with.
67. Facebook Ads
Everyone is on Facebook, and it isn't going away anytime soon. The true beauty of Facebook, though, is that you can pinpoint your ads right down to your ideal client, meaning that none of your ad spends is wasted on people that aren't a good fit for your service.
68. Share Evergreen Content
You have likely created content in the past that people would still find valuable and relevant today. By re-sharing it, you can give it new legs and maximise its effectiveness.
69. Create a Facebook Group
Facebook groups give businesses a place to build a community around how the services and products they offer. Facebook groups also give you a place to promote your offering and gain feedback from your clients.
70. Boost Your Facebook Posts
Gone are the days where you could post on Facebook and expect the majority of your audience to see it. Just like traditional media channels, if you want distribution, you're going to have to pay for it.
Boosting your posts can get your content in front of people who have already liked your page, or you can target an entirely new audience who doesn't currently know about your company.
71. Deal with Negative Comments and Reviews Fast
You need to look out for your online reputation like a hawk. It only takes a few vocal customers to put your reputation at risk. Deal with negative reviews when they occur by replying to them and being open with the public about why this breakdown might have happened.
72. Use Images and Video in Your Social Media
To stand out from the crowd, your social media content can't just be text posts. By including images and videos, you can make your posts more engaging and help you tell better stories online.
73. Use Linkedin for Lead Generation
LinkedIn can be a powerful source of new leads for your business. You can use the platform to distribute your content, create a company page built around lead generation and find your ideal clients through the advanced search features.
Websites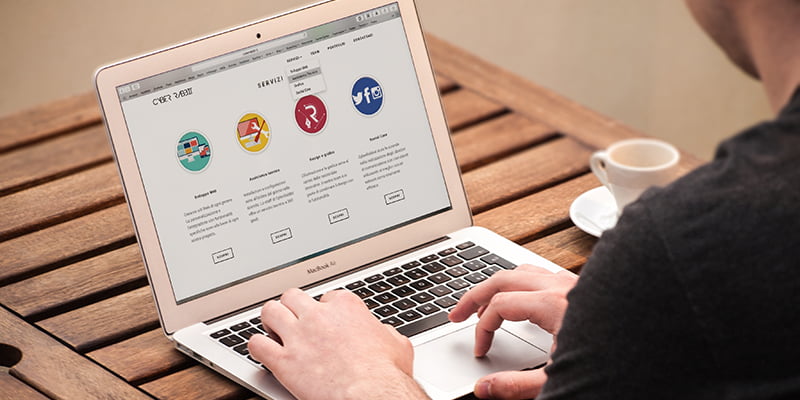 Your website is the pillar that all your digital marketing is based around and will likely play an integral part in the sales process. You must get it right.
74. Optimise your Website for All Devices
With an increasing number of people using smartphones and tablets to visit websites and surf the web, your site must cater to all people no matter what device they are using.
75. Create an About Page People Love
About pages are often the second most visited pages on websites, but unfortunately, people get them wrong. Your About page shouldn't be all about you but rather is a place where you can further describe how you can help your potential clients and why your company is the best choice for them.
76. Add Testimonials
Testimonials are one of the most powerful weapons you have in your sales arsenal. By hearing first-hand accounts of how your service has helped people, your clients will be more likely to believe you can help them too.
77. Use a FAQ Section on Your Website
Your FAQ section is one of the best sales tools you have on your website. It can be used to handle objections, further educate your audience and obviously, answer the common questions that keep on popping up.
78. Audit Your Website For Anything Broken
Auditing your website is a simple process of going through all the pages on your website and making sure everything works. That means clicking all the links, making sure all the images load, testing your website on different devices, and ensuring there are no styling issues.
79. Offer a Lead Magnet
A lead magnet is anything people might find valuable and would exchange their contact details for. Standard lead magnets include eBooks, short courses, checklists, videos and free consultations.
Once you have people's contact information, you now have a way to follow up with them after they have left your website.
80. Use Live Chat
Using live chat has been proven to increase conversion rates by up to 20%. When making a complex buying decision, people often have additional questions they want to answer or simply want a human touchpoint before purchasing your services.
81. Add a ChatBot
A chatbot is a computer program that's commonly built to assist with sales inquiries, automate tasks, and deliver content to people visiting your website.
The use of chatbots will only spread as people find it more convenient to ask a bot a question instead of having to sift through your website to find the information they are after.
82. Add Sharing Buttons to Your Blog Posts
Adding social buttons to your site can make it easier for people to share your content with their followers and boost your contents' distribution.
Conversion Rate Optimisation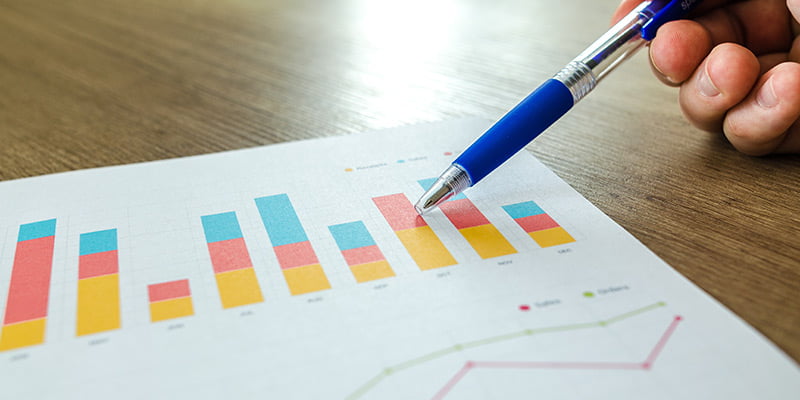 By not optimising your website for conversions, you are likely leaving a lot of opportunities on the table. Here's how you can improve your website to generate more leads.
83. Create Dedicated Landing Pages
Your homepage isn't always the best place to send people when they're interested in your services.
If someone is looking for "Social Media Marketing", for example, it's best to send them to a dedicated landing page explicitly built around that particular service. That way, you have a better chance of selling to them now that you're only pitching the one service.
84. Reduce Your Form Fields
People are fickle when it comes to filling out online forms. The more information people have to fill out, the less likely they'll complete the form.
Minimise the chances of this happening by only collecting the information you need and nothing more. If you're offering an eBook, it's likely you only need an email address, whereas if someone is booking a consultation, you will want their name and phone number as a minimum.
85. Add Clear Call to Actions
Your audience isn't minded readers. You need to tell them precisely what you want them to do. If you want someone to book a consultation, you need to be clear about it and tell them exactly how they can do it.
86. A/B Testing Web Pages
Different pages will convert traffic at different rates. By testing two web pages against each other, you can determine what page is the most effective at turning your traffic into paying clients.
87. Test Your Website On Your Target Audience
Getting people to use your website while they relay back their experience can give you a wealth of knowledge. You can uncover what pain points they're experiencing and where the bottlenecks are on your website.
Once you have this information, make changes to your website based on the findings and repeat testing your website again with more people.
Analytics and Testing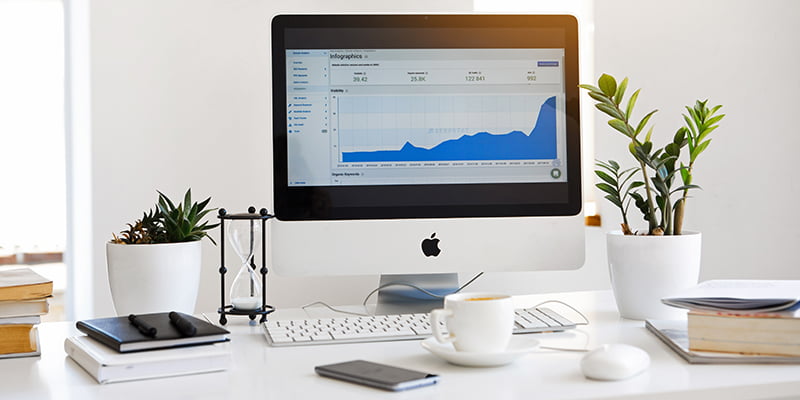 The beauty of digital marketing is that it gives you a wealth of data that you can analyse and make informed decisions based upon.
88. Use Analytics to Better Understand Your Customers
Analytics can tell you exactly where your customers are coming from and how they interact with your website. Once you have this data, you can tailor your marketing efforts to serve these people better and make business decisions based on facts and not hunches.
89. Install Heatmap software
Heatmap software gives you a visual indication of how people are interacting with your site. It can show where people are clicking and what part of the page they're spending most of their time on.
90. Track Where Your Sales Are Coming From
Analytics can show you exactly where your sales are coming from. With this information, you can determine if your marketing efforts show a positive ROI or if further changes need to be made to your campaigns.
91. Know Your Conversion Rate
You should know the exact number of people it takes to land on your website to gain a paying customer. Once you see this number, you can work towards improving it.
Marketing Automation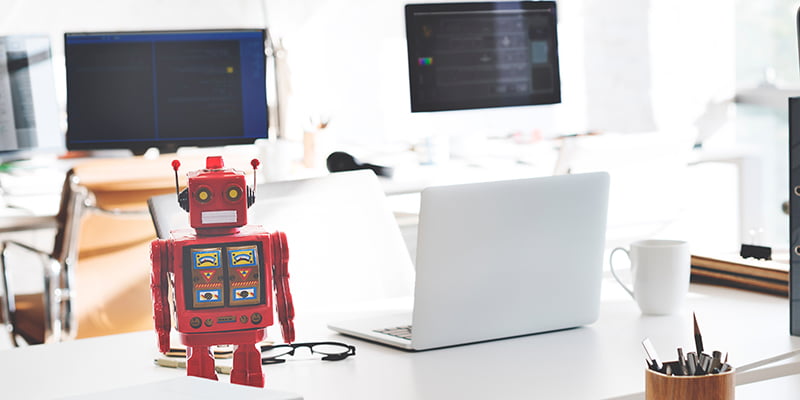 Marketing automation is the practice of using technology to streamline your marketing campaigns and automate repetitive tasks.
92. Use a CRM
A Customer Relationship Manager (CRM) is a central place to store all your incoming leads and helps you manage and serve people at the top of your marketing funnel right through to paying customers.
93. Segment Your Leads
You likely offer a range of services to different types of customers, so why would you market to everyone like they're the same?
By segmenting your leads into different groups, you can tailor your marketing towards each segment and deliver content that's better suited to their particular needs.
94. Schedule Your Social Media Posts and Emails
Marketing automation helps you stay organised and ensures your content goes out at the most optimal times.
Offline Marketing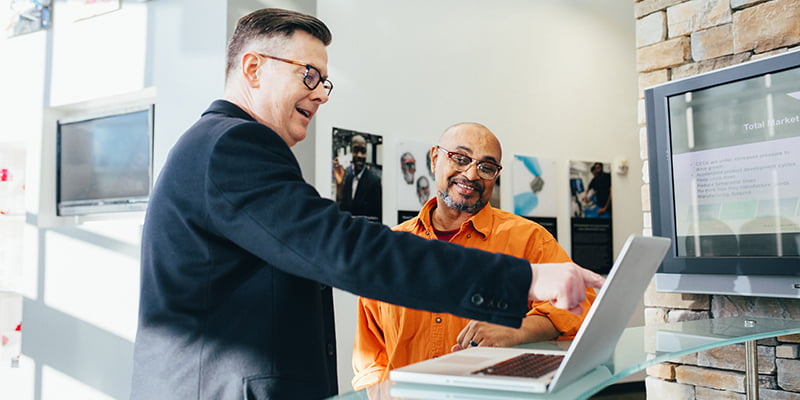 With all the hype around online marketing, people tend to forget to blend in their digital activities with offline marketing. By combining the two, you can see your results skyrocket.
95. Use Physical Gifts For Lead Generation
Sending a gift leaves a lasting impression on someone and is a quick-fire way to build rapport. Sending something that's got a long lifespan (not a food basket, for example) will ensure you stay front of mind every time that person sees the gift.
96. Have Your Elevator Pitch Ready When Networking
When someone asks you what you do for work, this is a prime time to give your best pitch.
Instead of simply saying, "I'm work in IT", it's better to say, "I help organisations move their businesses into the cloud". This opens up the conversation to more questions instead of being a dead-end answer.
97. Send Long Form Sales Letters
As everyone is swinging towards digital, going an old school route can make you stand out and get people to take notice of your firm. Long-form sales letters targeted towards your ideal prospects give you the chance to get in front of the right people without having to wait for them to come to you.
98. Host a Meetup
Hosting a meetup is an easy way to get a room full of people together who are all interested in your subject matter. Best yet, websites like Meetup can take care of many of the events marketing and logistics for you.
99. Speak at Events
Speaking at events is one of the quickest ways you can position yourself as an authority of your domain. Along with building your brand, it also gives you the chance to pitch your services right there on stage.
100. Sponsor Community Events
Sponsoring events helps you get your firm's name out in public and shows that you're a valuable and contributing part of your community.
101. Follow up With Prospects Who Haven't Converted
Converting someone in your pipeline from a prospect to a paying customer might be as simple as calling them and finding out why they haven't purchased yet and handled the objection. There's no substitute for picking up a phone, even with so many ways to reach customers in the digital age.