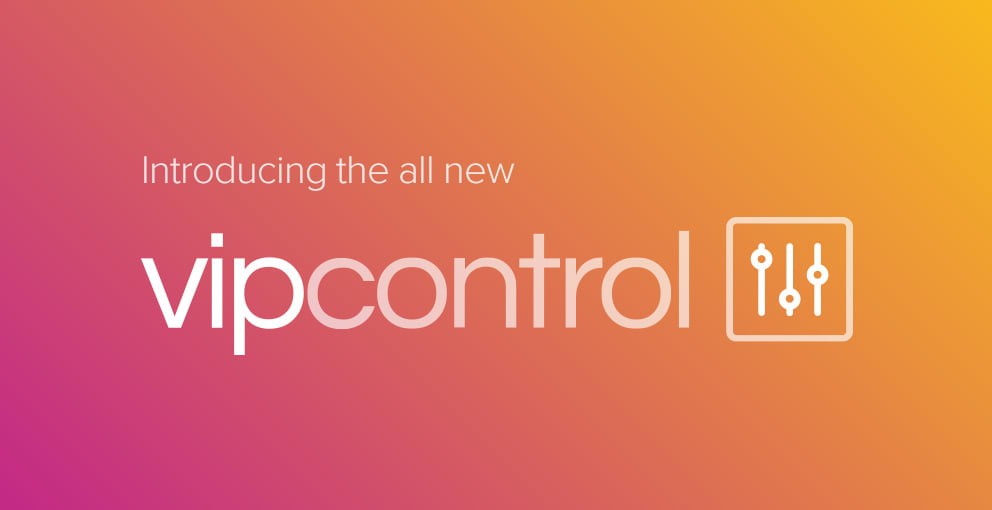 Introducing the New VIPControl
It is easy to slap a coat of paint on something and call it new, but with our re-designed VIPControl interface we have both built upon the positives and removed the flaws from our old system.
We surveyed our most important stakeholders (You) to find out what you wanted the most. On the back of the feedback you gave us, we have developed a control panel that delivers on convenience, functionality and education.
Let's take a look at some of the innovations:
VIPControl: A New Perspective 
The goal for our new interface was to make sure that every element was user-friendly. Part of this was ensuring that specific management areas and the associated tools were easy to find and understand. With this in mind, here are some of the new account-wide inclusions:
Help bubbles:

With so many tools available, it is easy to become overwhelmed. Fear no further as these text pop-ups will outline exactly what each item does and how it can help you.  

Wizards:

The closest thing to magic, these wizards will make managing your services easier than ever before. Whether you are configuring an SSL certificate, setting up dedicated email hosting or preparing your G Suite, there will be help at every turn. 

Mobile friendly:

Take your VIPControl account with you on the go with our responsive design. 

Fresh design:

Who said hosting couldn't be sexy? Our slick new design is both easy on the eyes and easy to use! 
Flashboard 
The dashboard area is the central hub when it comes to everything in your account. For this reason, we have given it a flashy upgrade so that you can access ALL of the most important areas from one convenient location. 
Quick access:

We know you haven't got time to waste clicking through multiple links and/or pages. Access all of your services, check in on your eTickets and even manage your invoices from the dashboard.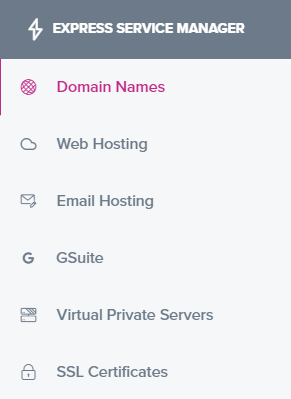 Notifications:

In addition to emails, you will be notified of expiring services from the moment you log in 
YOUR Account
Your services, your invoices, your feedback. We have taken on board the pitfalls and criticisms of our old system to deliver an account with more options and contingencies than ever before.
Invoices:

No longer will losing your invoice email be a problem. Your full invoice details + breakdown can now be accessed directly through your account at any time.

Email Preferences:

Get the details you want to receive by subscribing to the notifications that you value most.

Backup Card Details:

Plan B is now easier than ever. Store credit card details on your account for automatic payments (Just in case your primary method fails) and stop unexpected suspensions for good.

Support Centre:

Looking for that one piece of information? Our entire collection of support articles are now available in VIPControl.
Feedback:

We are always open to constructive feedback when it comes to our services. Send yours through at any time and help us continue to improve. 

Instant Payment:

If you are all for getting your payments out of the way, then we've got you covered with instant payment pop-ups for new purchases. 
Services 
At the heart of your customer experience with us is the services that bring your websites and emails to life. With that in mind, we have made some improvements to existing service management features and even added some brand new ones. 
Resource Usage Display:

We know that it is important to stay on top of your resource usage, so we have added a resource usage display to each hosting management area.
Filtering:

List your services in the order you prefer with the choice of alphabetical or date filtering of services.

Show Available Domains:

Why stop at one domain name? You will now find recommendations in your individual domain management areas for alternative names that you may want to snap up. 

Upgrade Services:

Need more resources? Upgrade your plan anytime with our brand new tool and ensure that your service continues operating at the highest level.

Auto-Domain Renewal:

Yes, you read that correctly! We will be offering the ability to opt for automatic renewals of your domains. This feature can be enabled/disabled at any time.

Billing Cycle Updates:

Explore our payment cycles and adjust yours at any time. You can choose from: monthly, quarterly, semi-annually, annually, biennially and triennially.  

Server Management Jobs:

If you need our technical support team to make some back-end changes on your VPS, then look no further than a server management job. These can now be purchased directly through your account. 

Add Software Licenses (VPS):

We have placed a larger emphasis on choice with our new system and part of that is granting you the power to integrate a variety of software licenses into your VPS services. From Nagios service monitoring to our complete security suite, all can be added on the fly.

Finding Your Services:

You will now find a search bar equipped to the top of each service management page, making it easier for you to pinpoint that domain, hosting or email service that you are looking for. 
So that covers what has changed, but what hasn't changed?
As always, our 24/7 Australian based support team are available to assist with any enquiries, questions or concerns that you may have.
Feel free to send through an eTicket or give us a call on 13 24 85 at any time. 
What next?
We are not done yet! There is still an abundance of new features and updates that we will be adding to your VIPControl account in the near future.
None of this would be possible without your ongoing support and feedback. We thank you all for making VentraIP Australia what it is today.
All that is left to do now is to jump into your NEW VIPControl account (or get yours setup) and check out all these changes for yourself! 
Enjoy the VIP experience!