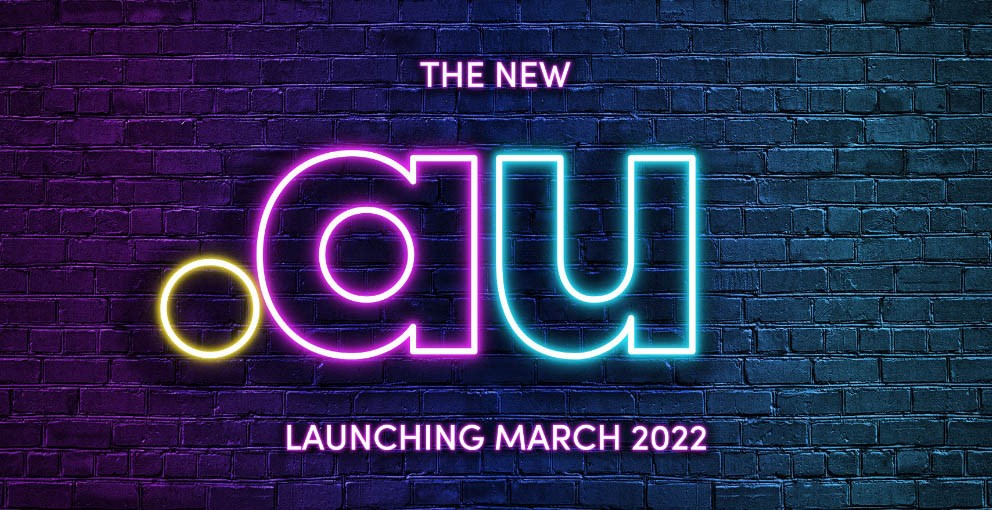 .au direct domain names launching March 2022 at cost price
As you may be aware, auDA recently announced the introduction of .au direct. Au domain names are a shorter and more memorable domain name extension available to all Australian businesses and residents from March 2022.
After many delays, .au is just around the corner, and to mark the occasion, we're pleased to announce that from March 2022 through March 2023, VentraIP will offer .au direct domain name registrations at auDA's cost price for the first year, on domain registrations of 1-5 years.
This means that every .au direct domain name you register with VentraIP, whether it's through the priority allocation process or a brand new name, will be available for just $8.67 inc. GST.
We are proud to have a proven track record of offering assistance to businesses throughout the pandemic – from extending payment terms to giving away more than 10,000 .com.au domain names to assist with the online transition process – and next year, we intend to make an even more significant commitment.
Details about how you can pre-register your .au direct domain name will be available soon.
Why are we doing this? It's simple.
We know that this will only save you the cost of a decent burger or a kebab, but we hope that it prompts you to look at your own business to see if there is any way you can help your customers get back on their feet with a small gesture of kindness.
It's time for more positive thinking and to be excited about the future – for our kids, our staff, and ourselves.
The benefits of .au domain names?
Memorable.

Keep your website top of mind with a domain name that's short and simple.

Secure.

Show website visitors that you're trustworthy with a verified domain name.

All-Australian.

Let the world know that you're Australian with a local domain name.