5 Things To Keep In Mind When Choosing A Hosting Provider
Choosing a hosting provider can be difficult, given that there are several factors you'll need to consider before making that final purchase.
We've condensed all the significant factors that would influence your decision into a short blog post and will hopefully help you reach a decision easier and avoid potential issues. Follow these simple web hosting guidelines when choosing the right hosting provider will help to prevent average performance.
As you would expect, the web hosting solutions VentraIP Australia offers align with all the guidelines stated below, so feel free to see our web hosting plans when you're finished.
#1. Are they based in Australia or overseas?
This is a significant issue for most people who prefer to have their website locally hosted. There are several ways to determine if a provider is based overseas or located here in Australia.
This is usually done through a 'Contact Us' or 'About Us page. This will tell you everything such as central office location, best contact number and available contact hours. You'll be able to determine their location based on this information, which may affect your decision.
It's also important to consider this for other reasons such as:

Server Location – if their hosting services are based on overseas servers, you'll experience such problems as high latency as your requests travel through several locations. Given this, you may experience slower website loading times compared to Australian providers with servers located here.

Data Privacy Laws – if their hosting services are based on servers located overseas, you may store your content and data in a different country that falls under other privacy laws compared to Australia.
This may be more ideal for those with a customer base located overseas, as the load times will be better for them if the server is placed closed to them overseas, rather than servers situated here.
#2. Are there hidden costs and fees?
Some hosting deals sound too good to be true – and that's probably because they are. The reason being for this is purely a marketing and innovative sales tactics.
Things you'll want to take into consideration when buying a hosting service in terms of cost are:

Conversion rates – if you've opted to go with a US/European based company, you'll need to consider that the prices on their website may be higher, given that you need to factor in the conversion rate.

Hidden costs refer to the fact that the initial price might be lower when you first purchase it but may return to the total price after your first billing cycle. It's essential to read the fine print!

Lock-in contracts – these can sometimes be a grey area because you may include it in Terms & Conditions (and let's face it, no one reads them) as opposed to the website itself, so try to avoid lock-in contracts if you want the flexibility to test other providers if you're not having your needs satisfied.

Coupon codes – we all love coupon codes, but be careful to read the services they apply to and for billing cycles to avoid disappointment.
#3. Do they offer quality technical support?
You may prefer local support given the below reasons, however, if you're a technical expert who doesn't necessarily need a support team at your disposable, then you can put this as a lower priority, but some people may find this more preferable for the below reasons:
Timely replies

Same time-zone

Avoids language barriers.



It's always beneficial to call an Australian located call centre that operates 24/7, as if you run into a critical issue, you can have it addressed immediately. National Australian numbers are also free for you to call, so you're also not losing anything there.
#4. What comes with the service?

When you're picking a hosting plan, you'll want to pick something that's in your budget and offers the inclusions of what you believe you'll need, not necessarily what reads best on paper.
There are a few things to take into consideration when buying a hosting plan, such as:

CPU/RAM – Speed resources such as CPU/RAM are responsible for executing scripts on your website requiring it to run. More CPU/RAM means your website will run faster, so you'll want to consider this if you're creating an eCommerce website, for example.

Disk Space – Many providers tend to bump this up because more disk space reads better. However, most people end up under-utilising the amount of disk space given to their plan and may be better off going for plans that offer less disk space and more bandwidth/speed resources.

Security Measures include firewalls, spam filtering, virus protection, and automatic CMS updates, essential to minimise potential or future security issues.

Backup Solutions – we all want to make sure that we don't lose any critical data, so having an automatic backup solution in place can ensure that if anything does catastrophically go wrong, your hosting provider will always be able to get you back up and running shortly.

Email Solution – do they offer email accounts that I can create as part of this service? If not, you may need to consider purchasing a standalone email service on top of your hosting service, which will raise your costs further.
It's also essential to make sure that your website is optimised too as this will factor in the performance of your website, and if you're not sure on the best ways to do that, we recommend reading our blog post on how to improve your website speed.
VentraIP Australia also offers a custom cPanel hosting plan where you can select various hosting resources at what every amount your website requires.
#5. Will I have to migrate my content across myself, or can they do it for me?
You'll be surprised to find a website hosting provider that doesn't offer a migration service; however, keep in mind they're not always free.

They may be able to do it, but it may come at a cost that could surprise you.

The most common type of migration is cPanel to cPanel migrations, as cPanel is the preferred hosting platform amongst most large providers. Migrating your website shouldn't necessarily be your job, and it halts your progress from moving across, so make sure you pick a reputable provider that offers free migration services to take out the complexity of moving providers.
Keep in mind that only a limited amount of providers offer Windows-based services, and most websites that rely on Windows elements (ASP, .NET, or requires MSSQL databases) will have a challenging time being migrated to any hosting provider given its limited support and compatibility.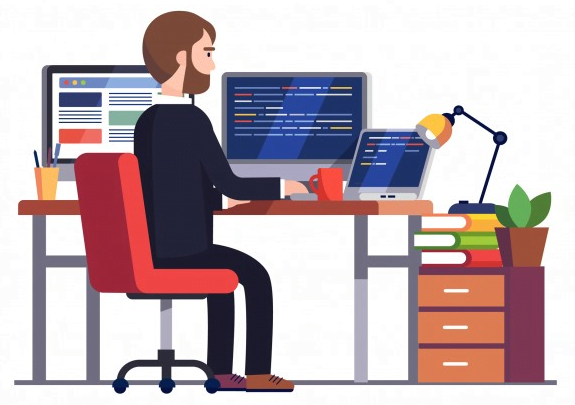 Summary

There are five simple rules to follow when purchasing hosting because it can be quite a confusing concept for those who haven't delved into this area before, but stick to these guidelines to make sure that you're buying the exemplary service for you – not what looks good on paper.