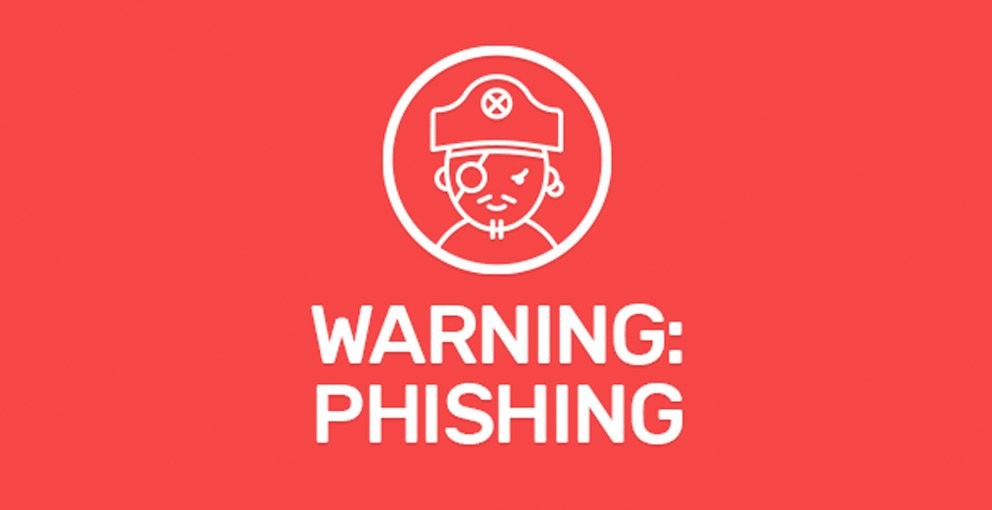 Fraud warning for all customers
We have recently become aware of a phishing scam targeting many domain name registrants, which incorrectly and fraudulently advises them that their domain name registration has been 'suspended'.
In an attempt to bait users to click and subsequently download a malware file, the fraudulent email claims that the registrar has suspended the domain name (Synergy Wholesale). The registrant has failed to respond to the previous email and telephone notices.
Remember the best way to ensure your website doesn't fall victim to any fraudulent attempts to contact your contacts or customers is to identify these Spam Emails as soon as possible and notify emails addresses that may be compromised by these security threats. For more information visit our blog on What to look for to identify Spam emails.
The emails originate from what would appear as "Synergy Wholesale", but in most cases, the sending email appears to be noc@synergywholesale.com.org. These suspension emails are NOT being sent from VentraIP Australia or Synergy Wholesale.
The fraudsters appear to be retrieving the information from the public WHOIS, including the registrant name and the registrar of record, to make the emails appear genuine.
Do NOT click any of the links in the email and DELETE the email immediately.
An example of this particular phishing email has been included below;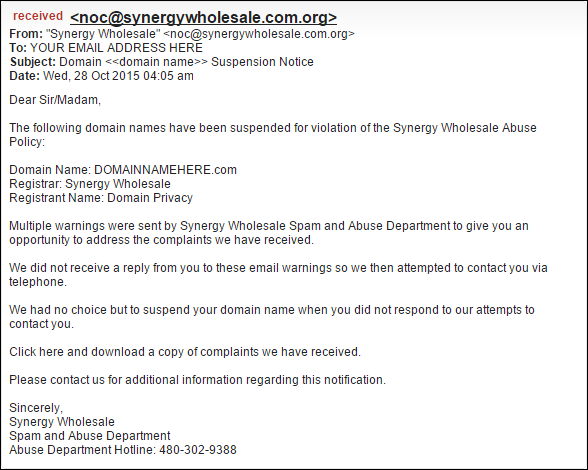 If you ever have questions on the validity of an email received, please contact our team via eTicket, and we will be more than happy to assist.