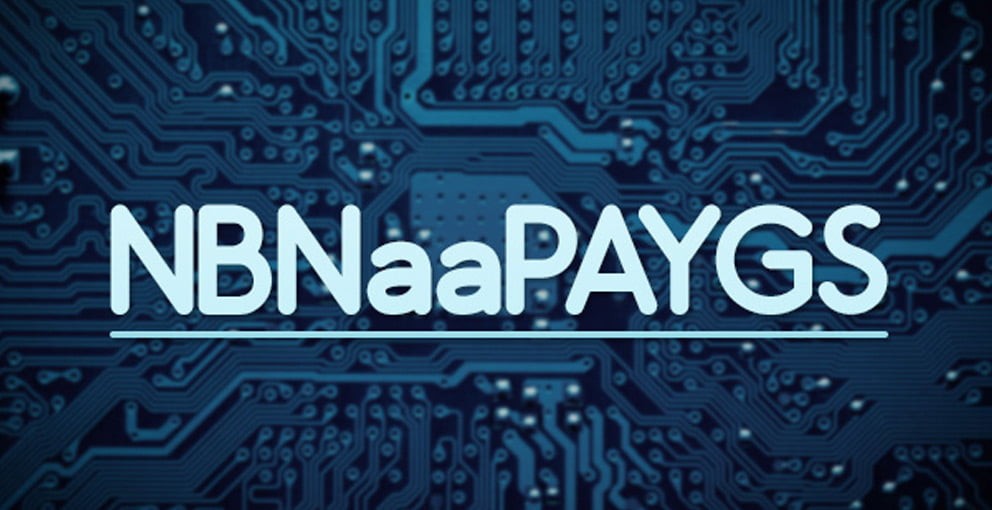 Introducing next-generation NBNaaPAYGS broadband
April Fools!
VentraIP Australia today announced the launch of its new next-generation broadband service known as NBNaaPAYGS, with exclusive features such as pay-per-use billing and IPv6-only connectivity.
NBNaaPAYGS stands for National Broadband Network as a Pay As You Go Service and will be the first service of its kind in the world where end-users will pay for their broadband usage similar to how they pay for other utility services such as gas, electricity, water or even like your cheap website hosting.
VentraIP Australia Chief Executive Officer, Angelo Giuffrida, said he was excited to launch the new service that gives customers the flexibility to use their broadband service "on-demand".
"By using only the NBN to deliver this service, we can reach approximately 5% of the population, which represents an amazing growth corridor for us over the next 20 to 30 years as the NBN is rolled out to the rest of the country".
When asked about the IPv6-only connectivity, Mr Giuffrida was buoyant over the prospect.
"IPv4 is a thing of the past. There is a whole new world of content on IPv6, and I don't understand why more ISP's are not taking advantage of this. Besides, it's a well-known fact that IPv6 is faster than IPv4, and we only want the best for our customers", he said.
The PAYGS model, now pending patent by the company, will see customers pay a flat monthly service fee for the connection in addition to either a time based or per-gigabyte based pricing structure that ensures customers pay a fair price for the amount they use.
"Most people are cautious about leaving the air conditioning running all summer and how long they water their garden for, but they expect to be able to stream Netflix in 1080p for hours on end and not pay the real cost of getting the data to their homes before heading to Whirlpool to complain about how slow and congested their ISP's network is? NBNaaPAYGS will fix that problem. I fixed it. I'm a fixer."
The company expects to connect its first customer to NBNaaPAYGS shortly. In the meantime, it will continue to focus on its highly successful domain names.