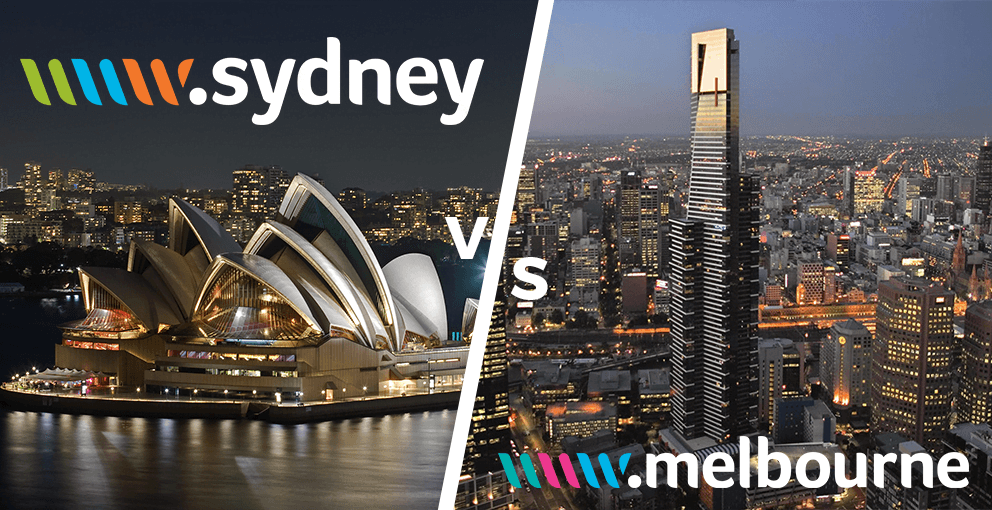 Battle of the geoTLDs – .melbourne vs .sydney
You now have the opportunity to capture your very own virtual piece of Australia's favourite cities, thanks to .melbourne and .sydney domain names.
It's no secret that Melbourne is the greatest city globally (though we might be a little biased), especially now that it has been crowned the world's most liveable city for 7 years in a row!
On the other hand, Sydney is full of vibrant landscapes and breath-taking architecture, such as the Sydney Opera House and Sydney Harbour Bridge. It's also home to our NEXTDC Data Centre!
Which Domain Name Is Best?
The short answer is neither. No one domain is greater than the other, but rather, they complement each other quite well regarding your online presence, protecting your brand and giving your business a new way to be found in Google's search results.
Making a choice on which domain name you'd rather register would usually come down to geographical location, right? It makes sense to register a .melbourne domain name if you live in Melbourne, but there are also some benefits to registering a personalised .sydney domain name as well (and vice-versa).
After all, to have the greatest online presence, you need to stay innovative and relevant. These new and exciting TLDs will help give you that edge over your competitors and cater to potential new customers in the local area.
When Is A .sydney or .melbourne Domain Name Better Than a .com.au?
There may be an unfortunate situation where someone has registered the .com.au variant of the domain name you're hoping to register. Seeing as over 3 million .com. au domain names registered, that might well be the case.
However, having a fresh and exciting web address that ends with .melbourne or .sydney will separate you from your competitors. It can also improve your SEO as Google always provides the most relevant and local results to customers.
Find Your Ideal .sydney or .melbourne Domain Name Today.
There is no better time to register a .sydney or .melbourne domain name as we're currently running a promotion on each of them! .melbourne and .sydney domain names do not require an ABN/ACN/BN to register and can be registered for up to 10 years at a time. You can register your very own domain name here.
Whether you are in Melbourne, Sydney, or anywhere else in Australia or New Zealand, our sales team is always on hand to help you make the right decision. Feel free to give them a call on 13 24 85 or send an email to sales@ventraip.com.au. You can also view our full domain pricing list via our website.