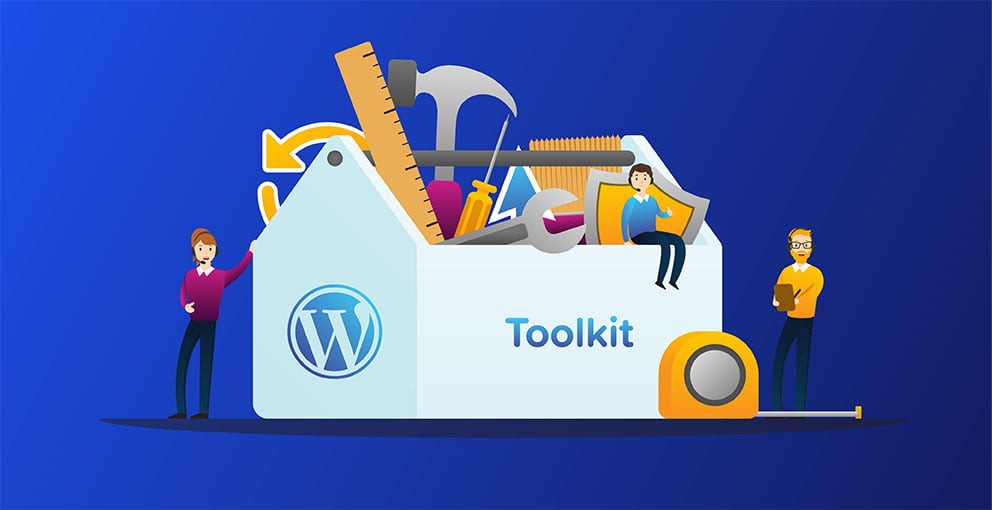 The All New WordPress Toolkit
Good news! Installing and managing your WordPress websites just got a lot easier, thanks to cPanel's new WordPress Toolkit. 38% of all websites across the internet are WordPress based, so the toolkit will make things easier for a lot of people. 
Our favourite features
These key features make some of the more time-consuming tasks much more accessible, which is something that beginners and advanced users alike will appreciate. For additional information on the WordPress toolkit, please visit our WordPress hosting page.
Get Smart
If you've ever had your website break because of an update, you'll love the new Smart Update feature offered in the toolkit. Before applying any updates to your live website, it will create a clone of your existing website and use the updates to the clone. From there, it'll run some checks and show you the results. If everything looks good, you can apply the updates to your live website.
Stay Secure
WordPress is so widely used it has become a big target for hackers, which is why tens of thousands of WordPress websites get compromised every year. This is why cPanel's new toolkit comes with a security advisor that will scan for and resolve potential security flaws in your website.
Even a rollback feature allows you to revert any security-related changes/updates if they cause any issues.
One-click to rule them all
One-click, one login. The toolkit allows you to log in to the WordPress admin dashboard by just clicking a single button.
Staging and Cloning
Suppose you need to do some testing or want to make significant changes to your website. Using the toolkit, you can very easily clone your existing website onto a staging/dev sub-domain (e.g. staging.my-awesome-domain.com).
This part of the toolkit also allows you to push database changes from your staging website to the live website. You can even push certain parts of the database to the live website.
More Information
Want to know more? You can learn more about the different features that cPanel's WordPress Toolkit includes here. 
A comprehensive toolkit
There are a lot of plugins and tools available for WordPress that do some of the things that cPanel's new toolkit does. However, there are some reasons as to why the latest WordPress Toolkit is superior to those tools, such as:
They can only do one or a few of the tasks that cPanel's toolkit can do, meaning that you need multiple plugins/tools to do various tasks.

Most other third-party tools (MainWP, ManageWP, InfiniteWP, etc.) require you to log in to a separate interface/website to manage your website. cPanel's toolkit is integrated into the cPanel interface, so you only need to login to one place.

Other premium WordPress management plugins and tools are significantly more expensive than cPanel's WordPress Toolkit addon. 
Our new hosting services
If you're eager to get your hands on the new WordPress Toolkit for cPanel, we've released some new web hosting products that make it available to you. 
We have our new WordPress Hosting tailored to those specifically looking to host a WordPress website. And our new Custom cPanel Hosting offers the toolkit as an optional addon.