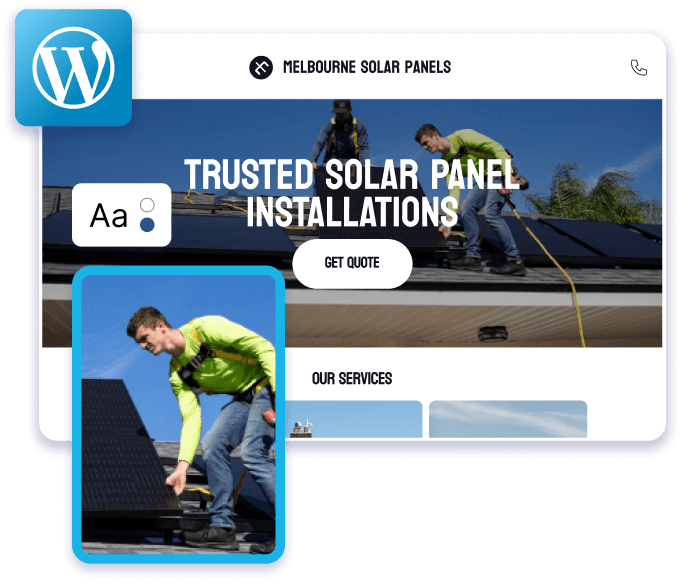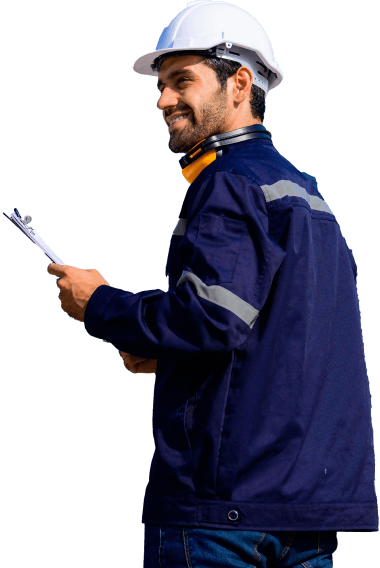 WordPress Hosting Features
Australia's fastest, most secure, and most exciting WordPress hosting solution is here. Utilising cPanel's new WordPress toolkit, our shared hosting plan provides the ultimate experience and control for your WordPress website. Powered by VentraIP's Sydney-based HP Enterprise servers, you can expect superior performance from your site, alongside the ability to increase or decrease server resources at any time. VentraIP's WordPress plan delivers the ultimate speed and protection for your online presence, guaranteed by our 100% Australian support, available 24/7.
Optimised for WordPress Websites
Built Ready for an Online Store

Optimised for WordPress Speed

One-click WordPress Install

ImunifyAV Code Protection
*Discount applies to the first invoice of new hosting purchases for up to 1 year only.
Why Choose VentraIP for Your WordPress Site?
Explore some of the benefits of having your WordPress website managed by Australia's #1 web hosting provider.
24/7 Australian Support
Our support staff are based locally in Australia, and are recognised in the industry for providing unparalleled customer service and technical assistance to our clients, no matter the time or day.
Hourly Backups
Securely expand your online presence with the confidence that every file, folder and database linked to your service is regularly backed up and readily available.
Website Security
The safety of your website is our utmost concern. We've allocated significant resources to our security framework to deliver the highest level of protection for your digital platform and its users.
Outstanding Performance
Give your business a boost with unbeatable performance. Take advantage of the fastest web hosting platform, fully managed and situated right here in Australia, ready to propel your business forward.
Stand Out With WordPress
What is WordPress? WordPress is one of the most popular content management systems (CMS) in the world. WordPress is in use by more than 30% of the websites on the internet.
Smart WordPress Updates
Often the required updates for the WordPress core, plugins, themes and language can be a time-consuming process, potentially causing downtime with adequate support. That's not a problem with Smart WordPress Updates.
Regular Software Updates

Regularly updating software is crucial to ensure the smooth functioning of your WordPress website. It involves keeping the WordPress core, plugins, themes, and language up to date.

Effortless Maintenance

With our Smart Updates feature, you can say goodbye to the hassles of manual updates. The WordPress Toolkit takes charge of this process for you. It automatically tests and installs all newly available updates for your website.

A Smoother Experience

Ensure that your website stays secure, performs optimally, and remains up to date with the latest features. No more worries about compatibility issues or spending time on tedious updates.
Built Ready for an Online Store
Creating a successful online store shouldn't be complicated. With our WordPress hosting solution and seamless integration with WooCommerce, we've made it easier than ever to build your online empire.
Fully Optimised WordPress Hosting

We understand that performance and reliability are crucial for online stores, and our fully optimised WordPress hosting ensures your website runs smoothly, even during peak traffic times.

Seamless Integration

By adding the WooCommerce plugin to your WordPress site, you can set up a new online store in minutes. Choose from a wide range of themes and customisation options to create a unique shopping experience for your customers.

Scalability for Your Growing Business

WooCommerce, being a flexible platform, is scalable, so whether you're getting started or managing a store that processes thousands of orders, WooCommerce will work for you.
Optimised for WordPress Speed
Your website's speed can make or break its success. From search engine rankings to customer experience, every second matters.
WordPress Hosting With Litespeed Cache

We ensure your website operates with premium performance with our WordPress hosting plan utilising LiteSpeed Cache for WordPress. LiteSpeed optimises your WordPress website's data to deliver faster load times.

Enhanced Customer Experience

A fast-loading website leads to a better user experience, keeping visitors engaged and encouraging them to explore your content further.

Boost Your Search Engine Rankings

Search engines like Google consider website speed as a crucial factor in determining search rankings. Boost your chances of ranking higher in search results and driving more organic traffic to your site.
Trusted by Over 300,000 Australians
We are one of Australia's most loved online solution providers.
Transferring Made Easy
Looking to shift your current website to a new host? Allow our seasoned web hosting professionals to do the hard work, letting you return to your business operations faster.
Choose Your Web Hosting Plan

Purchase one of our lightning-fast web hosting services.

Submit a VIP Migration Request

Log in to your VIPControl Account and fill out our simple migration form. We'll move your website for FREE!

Experience the VIP difference!

Enjoy the peace of mind that comes with a VentraIP migration and 24/7 support.
Things We Get Asked All the Time
We've answered some of the most frequently asked questions.
What is WordPress Hosting?
WordPress Hosting is a specific type of website hosting designed to optimise WordPress websites with enhanced features, increased security, and simplified management.
Are there any lock-in contracts?
We don't believe in lock-in contracts! You'll never find any here at VentraIP, and we can always refund a credit back to your account for any unused time on a prepaid service.
What if my website requires more resources than the Wordpress plan?
Our WordPress plan provides a strong foundation required for any WordPress user. If you require additional disk space, CPU or memory, our VIPControl panel can customise those resources as needed with our easy to use slider system.
Why is there only one WordPress plan available?
Our WordPress hosting plan is scalable, suitable for every WordPress user. Generally, increased resources provide various offers of web hosting plans. Our WordPress hosting plan, once provisioned, allows the customisation of hosting resources at any time. So You can customise our WordPress plan to suit your online needs perfectly.
Why choose VentraIP as my WordPress Hosting provider?
VentraIP is 100% Australian owned and operated, unlike many other WordPress hosting providers out there. Our award-winning customer support is available 24/7, and our Server Hardware is industry-leading.
Where are your servers based?
We use data centres in Sydney, and Melbourne designed, built and operated by publicly listed company NEXTDC. They run the largest network of data centres across Australia with eleven facilities in five different states, housing data for government departments, large enterprises and service providers like us.