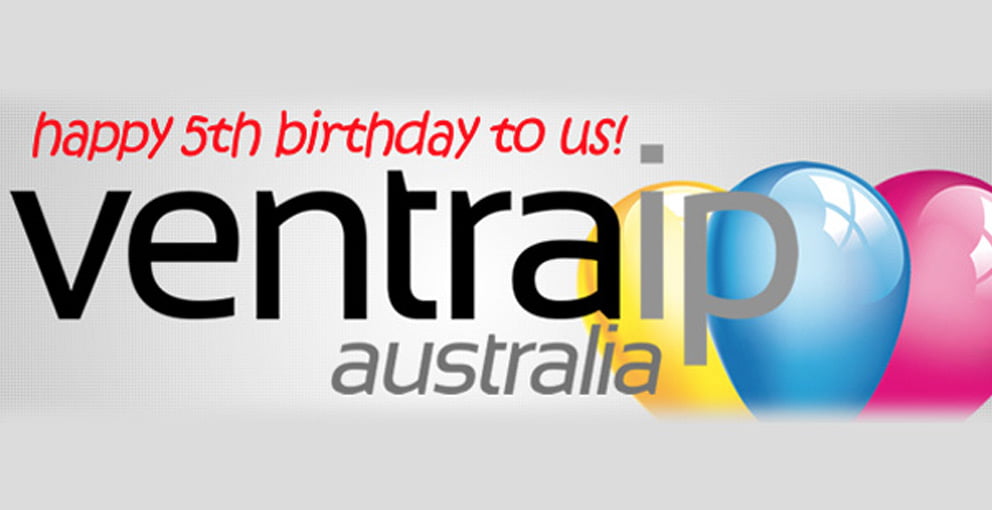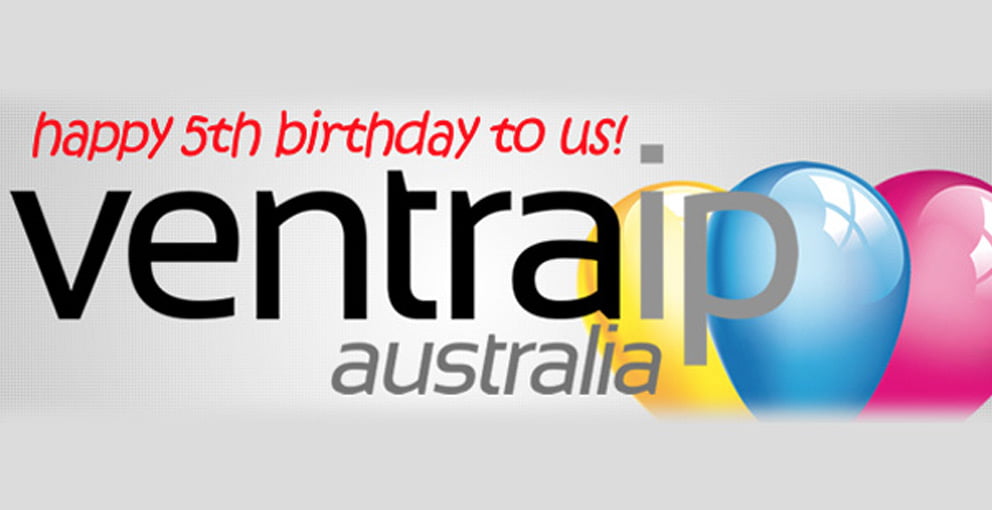 Happy 5th birthday to us!
Posted
Wednesday July 3rd 2013
Can you believe it's been five years since we started?
What started as a modest web hosting and domain name reseller business is now one of Australia's fastest growing and most respected web hosting and domain name registrars, trusted by over 150,000 Australian businesses to deliver quality online solutions and outstanding technical support.
The business has quite obviously changed over the years but our focus and commitment to our customers is something that has never, and will never change.
Our trademark 'within the hour' turnaround for most eTickets is still a standard we maintain today, and while our team has grown substantially over the years, we continue to employ only the best and brightest people in the industry who share our company culture of putting our customers first.
Throughout the month of July we will be celebrating our fifth birthday with a number of special offers, sales and giveaways, which will include:
$5,000 Cash Giveaway: Each week over the five weeks of July we will be giving away $1,000 cash to one lucky customer. To enter, you simply need to place an order for any new service and pay the associated invoice.
55% Off New cPanel Hosting Services: All month long, new and existing customers can take 55% off their first invoice for any new cPanel Economy, Business or WHM Multi hosting service.
555 Free Trustwave EasyTrust SSL's: That's not a typo. We will be giving away 555 free Trustwave EasyTrust SSL certificates sometime this month. We'll be letting all of our customers know when and where this offer will take place by email very soon.
Dinner With The CEO: Five lucky customers will experience a day with our CEO, Angelo. The five lucky winners will be flown to Melbourne and picked up at the airport in a luxury limousine, before being taken out to the brand new VentraIP office for a meet and greet with the team. The day will conclude with an intimate late lunch/early dinner at a local steak and seafood restaurant where the winners will have the opportunity to ask our CEO anything about VentraIP, being a business owner, or anything else they think he may be able to answer.
To top it all off, on July 25 we will be holding our Big Birthday Sale Day with huge discounts on new hosting services, a special offer for renewing existing hosting services, and much more.
The success of VentraIP can only be attributed to you, our loyal customers, who have stood by us through data centre power outages, DDoS attacks, domain name provider troubles and everything else that has been thrown at us over the years, and your continued support and recommendations to your friends and family have allowed us to consistently deliver high quality, low cost services without the expensive marketing overheads.
On behalf of the entire team, thank you, thank you, thank you!
Angelo is the co-CEO and one of VentraIP Australia's co-founders. His passion for the industry is only rivalled by his d...
Who are VentraIP Australia?
VentraIP Australia is the largest privately owned web host and domain name registrar in Australia, backed by a team of industry veterans and local technical professionals.
View website