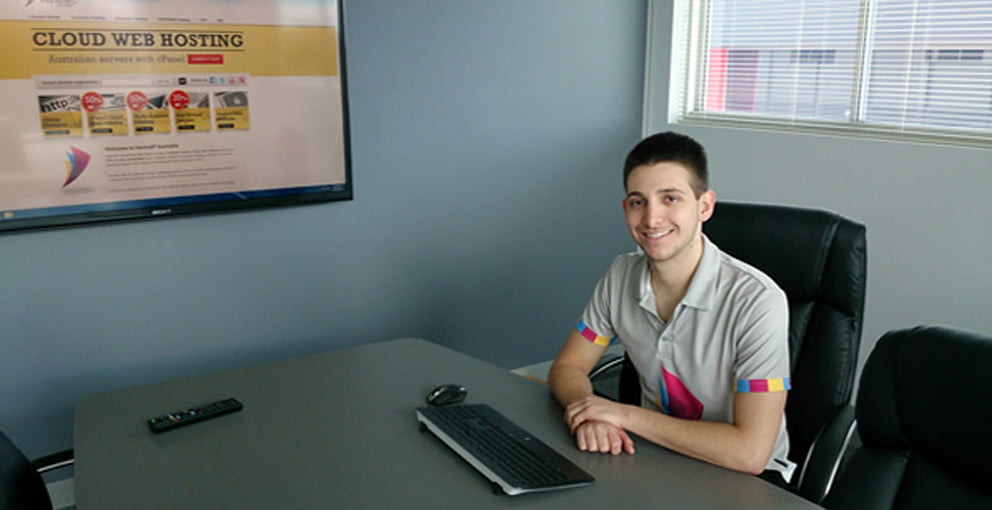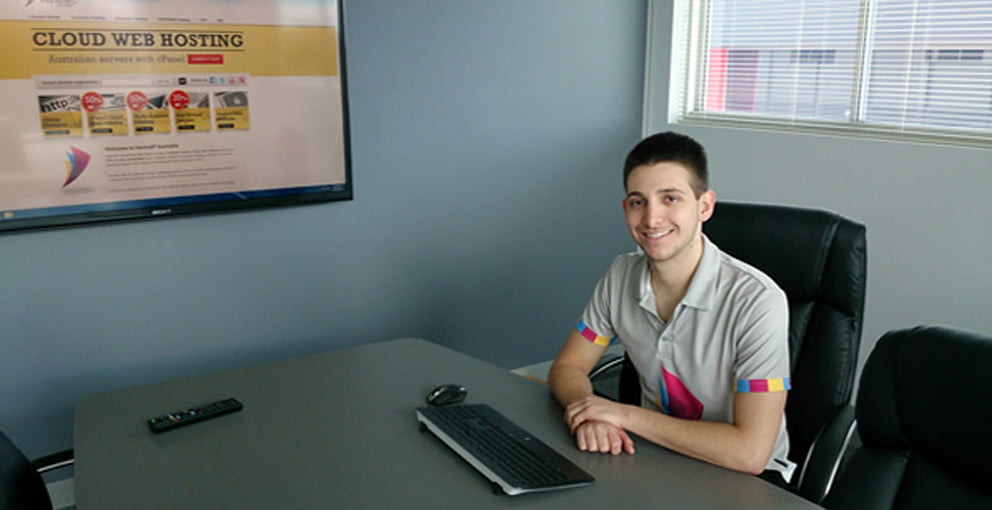 Q&A with our new CEO
Posted
Monday February 4th 2013
Even though Angelo has been part of the VentraIP family for many years, we thought that it was a good time for all of our customers to get to know the new man in charge and see what he has planned during his tenure with a short Q&A session.
Were you surprised to be asked to be the new CEO?
Yes, very! It was a huge shock when Cheyne told me that he wanted to step down so that he could be with his family, although completely understandable. I know it wasn't a decision that he made overnight and I thank him and our entire management team for their vote of confidence and trust in my abilities. And my thoughts and prayers are with his family at this time.
Do you have a plan for 2013?
Our management team work very closely together and we recently completed our yearly planning meeting so I have a very clear view on where we will be heading in 2013 (and the years ahead). Having said that, we're dynamic enough to be responsive to market demands (as we have proven in the past), so while we have a set plan in place we're more than able to set a different course if required. But one thing that won't change is our dedication to our customers and ensuring they receive the best service possible, and this is something that Cheyne has always championed within the company and I can assure you it won't be changing.
What can customers expect now that you're at the helm?
While it will be much of the same, I am very keen to enhance the service that our business customers receive and to smooth out issues with the overall customer experience. This will be achieved with some changes to our internal and external policies and a fresh outlook on our business service expectations. One change that I have made is from today I will be calling one or two new business customers every day to thank them for their orders and to offer some personal assistance for any issues and listen to any feedback they might have.
When you're not being CEO, what do you enjoy doing in your spare time?
I'm a very family orientated person, so I spend a lot of time with my family (usually eating!) or reading a book. Downtime is important (obviously not on your web site!) so I think taking some time out and having a break every now and then is a good idea.
Pete would like to know what happened to the forums?
Hi Pete. We closed the forums last year because they were not being used all that often and we felt that the 'forum' was being replaced with social media. Our development team have a new project in the pipeline that will be an interactive knowledgebase that will merge our FAQ and forums. I can't tell you much more about it for now, but it'll be very useful.
David would like to know your favourite procrastination website?
Hi David. Anything Google or Android related! I love to keep up to date with what is happening there, but I also spend a lot of time watching random and often pointless YouTube videos.
Scott would like to know when the new VIPControl will be released?
Hi Scott. The new VIPControl is actually already operational, you just can't see it yet. Our staff use it and we are working through some UI matters but I think it will be launched quite soon.
Beau would like to know what you did before becoming CEO?
Hi Beau. I was the Chief Operating Officer here at VentraIP, which meant that I took care of everything 'operational'.
Angelo is the co-CEO and one of VentraIP Australia's co-founders. His passion for the industry is only rivalled by his d...
Who are VentraIP Australia?
VentraIP Australia is the largest privately owned web host and domain name registrar in Australia, backed by a team of industry veterans and local technical professionals.
View website