What is an eTicket and how do I lodge one through VIPControl?
Updated
Monday February 13th 2017
/
Category
VIPControl
Our eTicket System is how we log and track your query/problem. Through here, you can submit the details of your query (or issue you're experiencing), as well as some steps for our team to replicate the issue. As eTicket submissions and replies require you to log into your VIPControl account, it's one of the ways we can authenticate that you're the account-holder (in comparison to emails which are much more difficult to validate).
The following guide should assist you in submitting an eTicket to our Sales, Tech Support, Billing query (or to send through some feedback!).
1. Login to VIPControl using the email address and password you entered upon registration. If you have forgotten your password, you can use the forgotten password tool to send out a new one.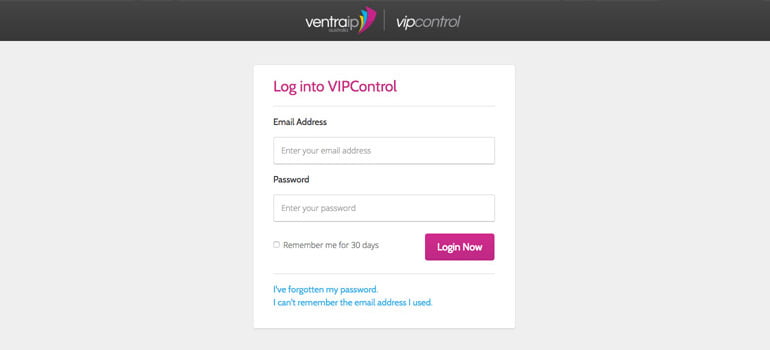 2. Click the yellow Submit an eTicket button.


3. Next to the appropriate department, click on Submit eTicket.

4. Depending on which department and service you've selected, you'll be prompted to enter some details about your query (or the issue you're facing). Please ensure you enter as much information as possible as this will greatly assist our team in resolving your issue promptly.
The typical turnaround time for a Technical Support query is 1 hour or less, depending on demand at the time. Our Sales and Billing teams only operate during standard business hours between Monday and Friday.
Need urgent help? If you require a response within ~15 minutes (as your matter is urgent) and you're happy to pay the fee for the queue jump, you can select the 'Priority' option when submitting your eTicket. This will put your ticket to the top of our queue for a dedicated technician to begin investigating.