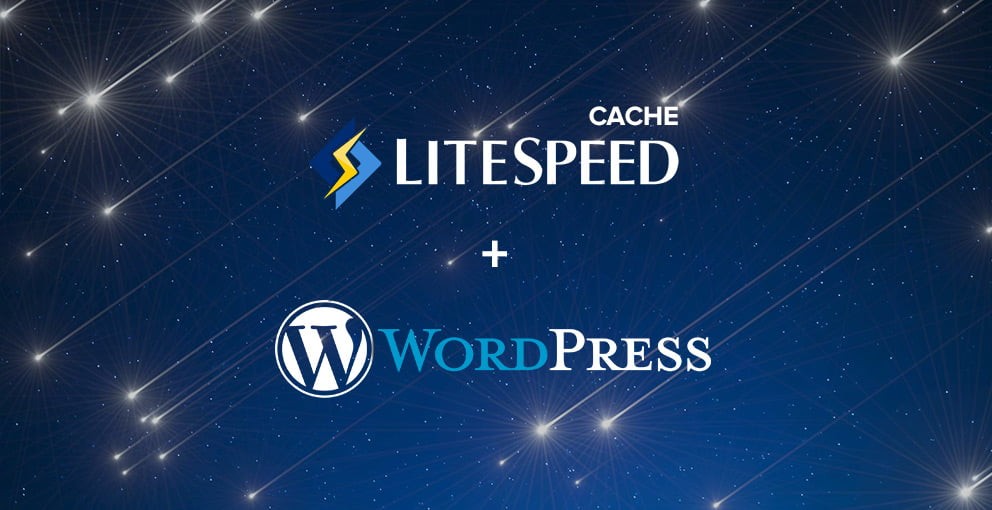 LiteSpeed Cache For WordPress
As business owners, bloggers, photographers, and everything in between, we all want our website to be running as fast as possible. A good developer should know a few tricks to help your website consistently deliver the best possible speed, making it a breeze to browse your site.
The faster a website is displayed, the better it looks from a potential customer's perspective. With page speed being an important factor in SEO ranking, it's now more important than ever to ensure that your website is consistently running at its maximum potential.
Regardless of how talented your developer is and how well they can help minimise your website's response time, you're still going to need to work within the confines of the Web Server delivering your website to the public. At VentraIP Australia, we offer customers Litespeed Cache (LSCache) for WordPress to help maximise your results through our various hosting services, helping provide a more consistent user experience for your visitors. 
What is LiteSpeed Cache for WordPress?
Essentially, LiteSpeed Cache is an extension of our Web Server software, LiteSpeed, that uses server-level wizardry to ensure that your website is lightning-fast around the clock. Making use of LS Cache on a WordPress website is easier than you may think! Log in to the admin panel of your WordPress website and search for the keywords 'LSCache' or 'LiteSpeed Cache'. You should see the plugin as below: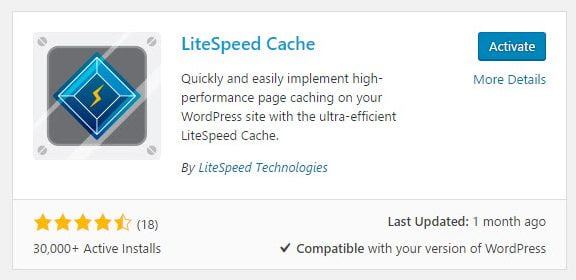 LiteSpeed Cache has fantastic plug-and-play functionality when paired with WordPress, so once the plugin is successfully installed, you'll be good to go!
How does LiteSpeed Cache for WordPress work?
As you may or may not be aware, when somebody visits your WordPress website, they're not actually delivered a page that's already built and ready to go. Instead, they actually encounter what is known as the index.php page, which indicates that the "building process" of your webpage has yet to begin. Building a website visible to your visitors will involve repeated trips to the website's database and require dozens of files to be called upon!
Depending on the website, its contents, and the plugins you have installed, this process can take quite some time to finish, potentially creating a noticeable delay before your visitor can even begin browsing your website. Unfortunately, this process can sometimes confuse as many people use a server's Time To First Byte (TTFB) as a metric for measuring how fast a server is operating. However, it's important to note that this only measures the time it takes the first byte of data delivered to the visitor's browser and doesn't actually reflect how fast these processes are being handled.
You need to consider everything that's being loaded on your website and how long it all takes to accurately measure how well your website is performing and how it will affect your visitors!
Here's a real-world example:
WordPress Home Page


WordPress License File


What we're looking at here are the speed results for both the home page of a website and the license file, a text file that comes with WordPress that's located under 'your-domain-name.com/license.txt'.
We can see that loading the website had a TTFB of 1.803 seconds, which is not great.  We can also see that loading the license file only had a TTFB of .494. The difference between the two (1.309 seconds) is the site's time to build the actual page.
So how can LiteSpeed Cache help your website? 
Instead of caching individual website resources, such as images and CSS files (the sort of thing you can set up from your site), LSCache caches fully-built web pages, meaning that once a website has been built and cached, any customer coming to the website will receive that pre-built webpage lightning-fast! This is achieved by effectively delivering HTML, which requires little to no server-side processing, helping ensure that your customers get to your website faster than ever before!
How much of a difference does LiteSpeed Cache really make? 

The above chart compares the Time To First Byte for this website's Home Page (blue) and a single Sub-Page (orange). Both samples are found on the same website, on the same server, within the same cPanel account, except one has LSCache enabled and the other doesn't.
You can visit the test websites by following the links below:
As you can clearly see, by introducing LiteSpeed Cache, we observed a 640% decrease in TTFB when loading the home page and a 440% decrease in TTFB when loading the website's sub-page! 
Enabling this free plugin leads to fantastic performance gains on TTFB, but does it carry over to other areas of page speed? The below chart shows how long it takes for the website to appear on the visitor's browser:

Here we can see that LS Cache drops the time of delivering the home page by more than an entire second! That may not sound like a lot at first but remember an entire second of the page delivery. That might not sound like a lot but remember that page speed is very ia significant when considering your SEO, and decreasing your page load time by up to 25% like the example above is very likely to improve those search results and is certain to put a smile on your customer's faces.
And all we did was enable a plugin provided by VentraIP Australia, taking less than 2 minutes to install and costing us absolutely nothing!
What do website performance websites think of LiteSpeed Cache?
You may find yourself using various online tools to monitor the performance of your website to help improve its output.  Below you will see the performance results of our two test sites using a few popular website checkers:
*Note that there are more performance gains to be had for these test sites. We did not optimise them or squeeze everything we could out of LSCache   The idea was to showcase the bare minimum to highlight the sort of results you can expect simply by installing the plugin.
Without LS Cache


With LS Cache


Without LS Cache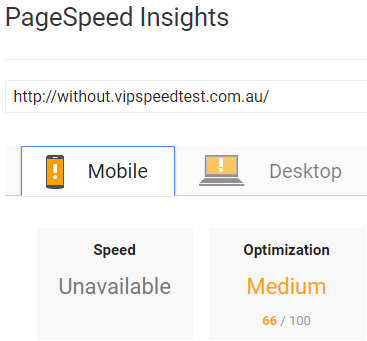 With LS Cache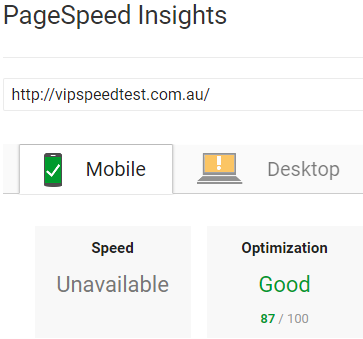 Without LS Cache


With LS Cache


Conclusion
Our personal experimentation was performed using a website with zero traffic… On a website with many visitors, you should expect an exponentially larger boost in performance because LSCache reduces the likelihood of a bottleneck forming due to excessive resource usage or being throttled by cPanel.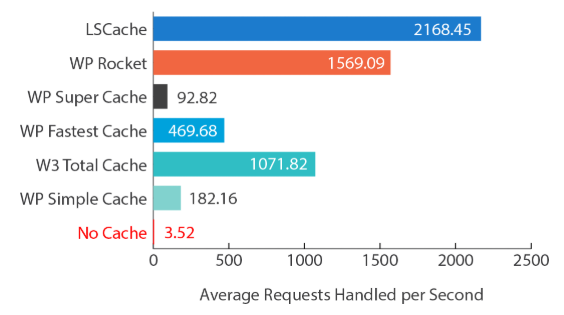 In similar tests performed by LiteSpeed, testing found that a standard WordPress website experiencing extreme load would deliver an average of 3.52 pages per second (assuming no other caching plugins are being used). With LiteSpeed Cache enabled, these same websites were able to deliver a whopping 2,168 pages per second! It's a no-brainer, really.
LiteSpeed Cache is easy to install using WordPress, costs you nothing, and drastically improves the performance of your website, so if you're not already using it, what are you waiting for? Get started today.