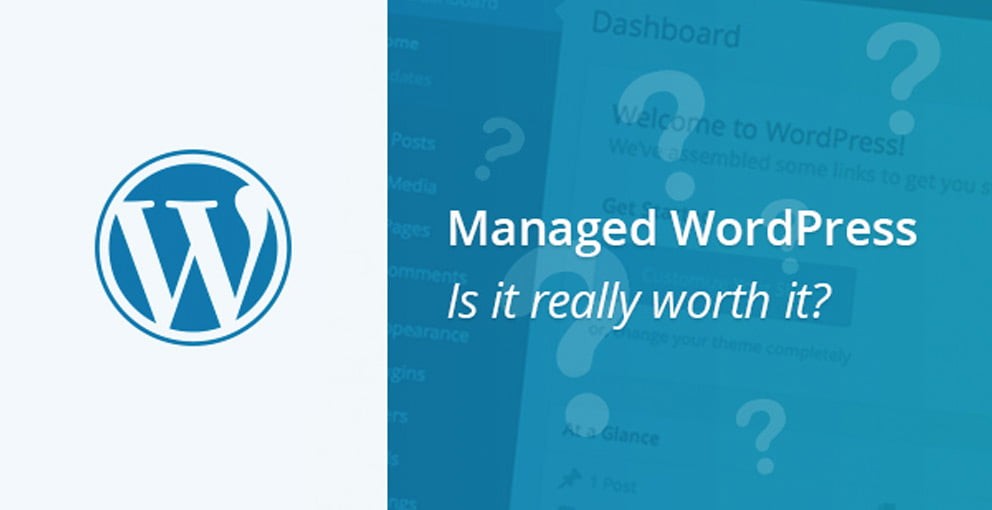 Managed WordPress – Is it really worth it?
Is Managed WordPress Worth It?
WordPress is the most widely used open-source content management service available today. Over 75 million concurrent websites are utilising its platform, and this incredible growth rate doesn't look to be stopping any time soon. Hence, It makes sense that more customers would request support services to assist them with setting up -and managing- their WordPress websites. VentraIP Australia offers a specific WordPress website hosting that manages the fundamentals when using WordPress.
But how can you be certain you're really getting what you paid for? What are some of the questions you should be asking?
Security
You'll find that these types of services are marketed as a more secure alternative to the traditional WordPress installation that many do themselves. Remember that if a provider is advertising something as 'managed', they are in most cases forced to assume liability for any security incidents due to the legal implications of the word 'managed'. As such, I always recommend you ask questions before deciding whether this service is right for you.
I recommend asking the provider's liability insurance (make sure it is specific to WordPress-related incidents). If you're still a little unsure about whether the host can be relied upon, you can request a proof via a certificate of currency from a reputable insurance provider specific to the industry (Chubb, Macquarie, CGU, etc.). Don't just assume that because they say they have liability insurance, that they actually have it! These policies are definitely not cheap and can cost upwards of $30,000 per year for coverage of cyber events, business continuation, and public liability. This is yet another reason you should be looking for ISO and ISS accreditation when selecting a hosting company, particularly as candidates must prove that they are insured to pass the application process.
Infrastructure
The infrastructure is a key aspect of any managed service offered, particularly in this industry where specialists deal exclusively in the WordPress hosting market and build their entire company to accommodate this single niche customer base. A single VM or dedicated server isn't going to cut it; a provider needs to utilise scalable infrastructure, allowing for times of increased resource usage in addition to the redundancy of the VM itself.
The kind of hardware we're talking about isn't cheap! Especially if the company plans to use quality hardware with on-site vendor support (you'd be crazy not to) and enterprise-grade SSD drives supplied by the vendor. Any company looking at preparing their infrastructure for a service such as this would be looking at spending a minimum of $100,000. Many small hosting companies do not have the resources to dedicate this much money to a 'side service.
Support
A managed service requires dedicated team members who are well versed in any applications they will be dealing with. WordPress is no exception. You should be certain that those providing you with this fully managed service are so well versed in the product that they can essentially reverse-engineer it! If they can't, you're eventually going to run into the same issues as doing it yourself (or hiring a once-off developer) and be left outsourcing support. WordPress does not offer vendor support, so if your provider runs into a problem their team can't fix, you're going to be in a world of trouble!