Can I migrate an existing cPanel service from another provider to VentraIP?
Yes, we can migrate your website free of charge from another hosting company, providing that they're using cPanel on their servers as well. To request the migration complete the following steps:
Signup for the service that you'd like with us via our website.
Upon receiving your Service Activation confirmation, login to your VIPControl account.
On the top left-hand side of the page select the Support option > Migration Request (In the middle)
Select cPanel as the previous hosting environment.
Next click on the new hosting service that you want to migrate to and press Select
Enter the requested details and click Submit Migration Request
NOTE: We will conduct the migration during the period you select.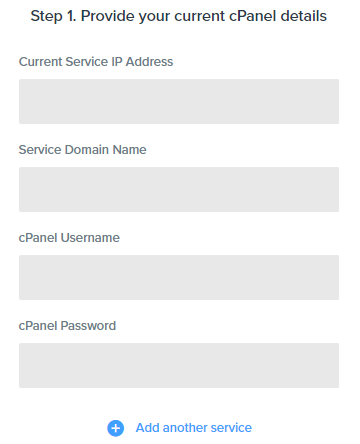 What do I put in the fields?
The cPanel Migration Request from will ask for some details so our team can complete the transfer (pictured above). If you're unsure of where to find these details please contact your current host.
Unfortunately, without being supplied those cPanel access credentials for your old host, we will be unable to complete the migration.
Additional things to note
We can only migrate accounts that are going into the same domain name (except in the case of a WHM Multi Reseller migration). That is, if you've got an account for mydomain.com with another provider and you wish to migrate it to your new account of myotherdomain.com with us, we won't be able to perform the migration for you.
You will need to contact your old provider and ask them to modify your primary domain before you submit the migration request.
If you need any assistance whilst following through with any of these processes, feel free to get in touch with us via eTicket or over the phone on 13 24 85.