How do I resend my service activation email?
Your service activation email contains some information regarding your hosting service you may wish to hold onto. You may therefore resend this email using the following steps:
Login to your VIPControl account.
Click the Manage my Hosting button on your VIPControl dashboard.
Click on your hosting service and from the dropdown options select Resend Activation Email.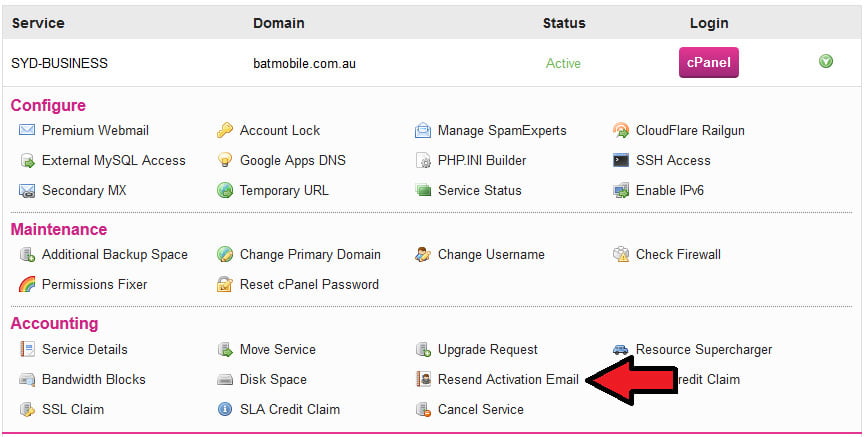 You may also view copies of most emails we have sent you in the past through VIPControl by going to the Emails option in your left hand menu.