The process of applying for a contested .AU domain name through VentraIP Australia
We're presently refining the process on how we'll be accepting and managing applications made for contested .au direct domain names.
We'll amend this guide to include step by step instructions closer to launch!
Applications on contested .au direct domain names will be handled via our site and through VIPControl directly and will involve:
Confirming ownership of the domain(s) that have been awarded priority allocation for the contested name requested
Providing the Priority ID Token that has been retrieved from auDA and
Paying the necessary registration fee to lock in your application.
What happens after will depend on the circumstances around that particular domain, the chart below covers the different outcomes.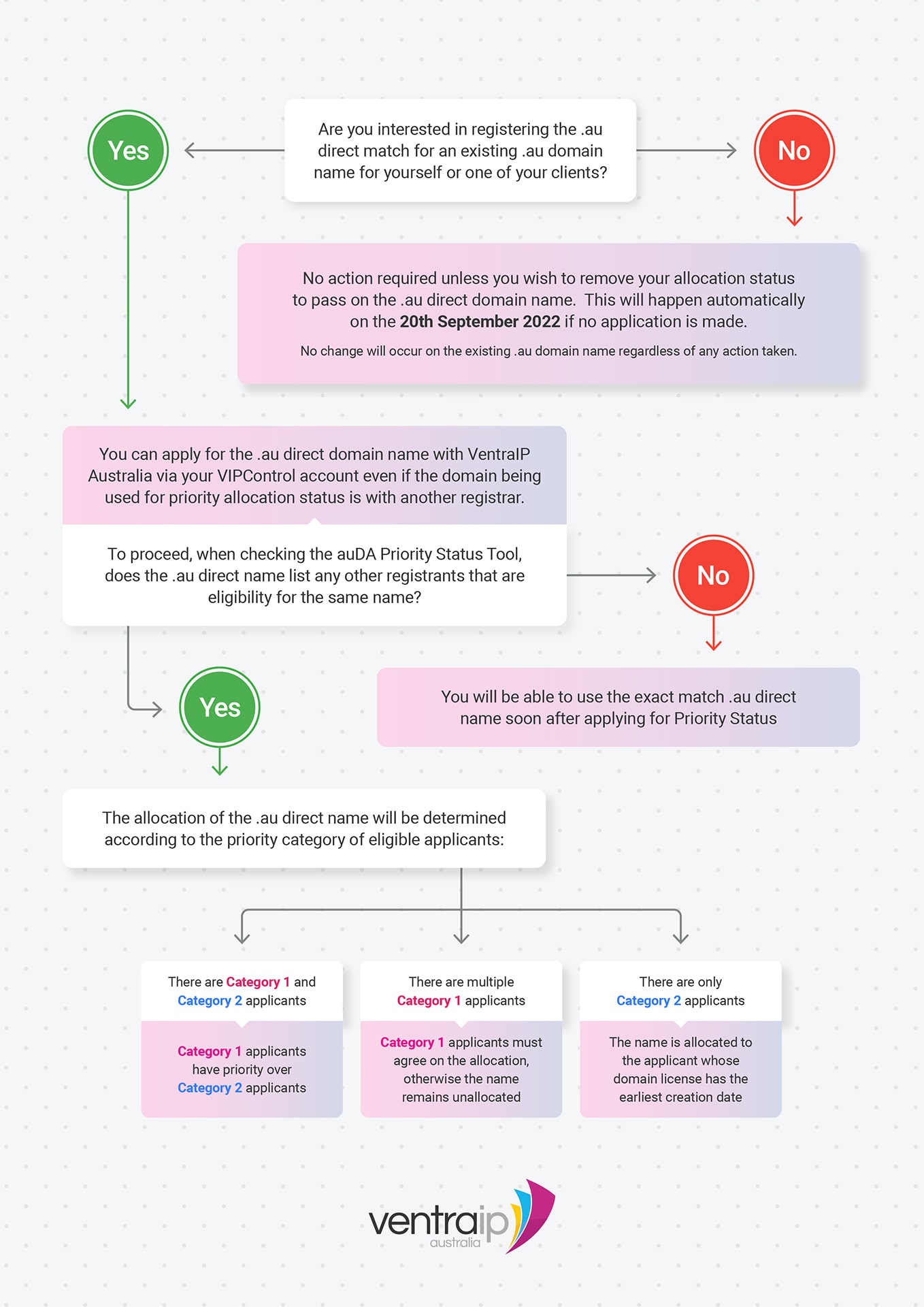 ---
Review our guides on checking Priority Status for more information.
The website to retrieve your domain Priority ID Token will be announced at launch.