Support Centre
Find the answers to your questions and get the support you need with the VentraIP help centre.
Adjusting resource limits on your Select Hosting plan
Our Select Hosting plans allow you to specify the exact Disk Space, CPU and Memory limits you want when upgrading or downgrading the service.
Changes to your plan can be done at any time and you do not need to wait until the end of your billing period.
Adding or removing resources
Click on My Services at the top of the page.
Click on cPanel Hosting.
Click Manage next to the service you want to change the resource limits for.
Click on Upgrade / Downgrade under Account.
Click on Change Resources.
Sliders for Disk Space, CPU Cores and Memory will appear. You can adjust them to whatever you like.
Click Confirm Resources.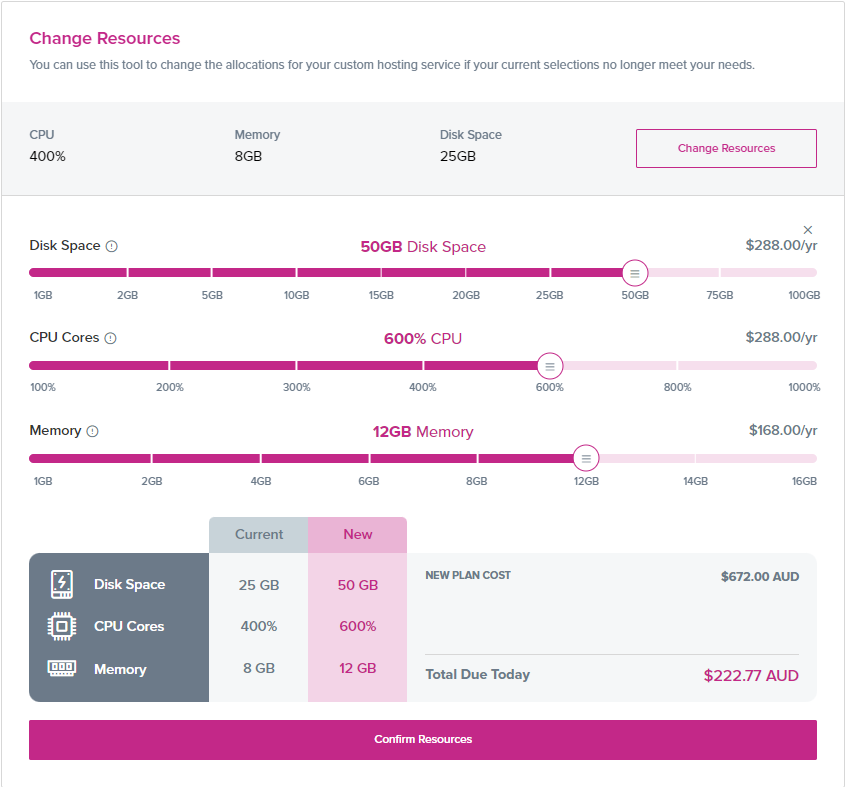 What happens next?
Your new resource limits will be applied instantly.
After confirming your new plan configuration, our system will calculate the difference between what you've spent on your old plan, and compare it to the cost of your new plan. The difference will either be charged to you via an invoice (where the new plan has a higher cost) or returned to you as an account credit (where the new plan costs less).

We Are Here to Help You
Get in touch with one of our local experts at any time.