Support Centre
Find the answers to your questions and get the support you need with the VentraIP help centre.
Upgrading M1-M4 Email hosting services from NetVirtue using NVarea
You can easily upgrade your Email Hosting plan from your nvArea
To upgrade your Email Hosting Plan, click on Hosting Services, Manage Hosting, and then on your Email Hosting Plan.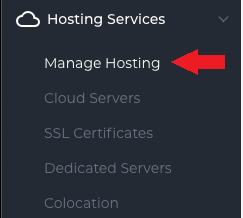 You can then click on the Upgrade tab at the top and choose the new plan and hit the "Add New Mailboxes"


We Are Here to Help You
Get in touch with one of our local experts at any time.