Support Centre
Find the answers to your questions and get the support you need with the VentraIP help centre.
Viewing web traffic statistics in cPanel
cPanel includes powerful visitor statistic tracking options; Awstats, Analog and Webalizer.
Click the Awstats icon.
If required, select the domain you wish to view the statistics for.
This will then show you the statistics for the latest period.
At the top of the page showing the statistics, you can adjust the reporting period to see information for previous months.
As an example, we have an image below of the Awstats tool which gives a breakdown of the traffic received for a particular domain in the month of February 2022.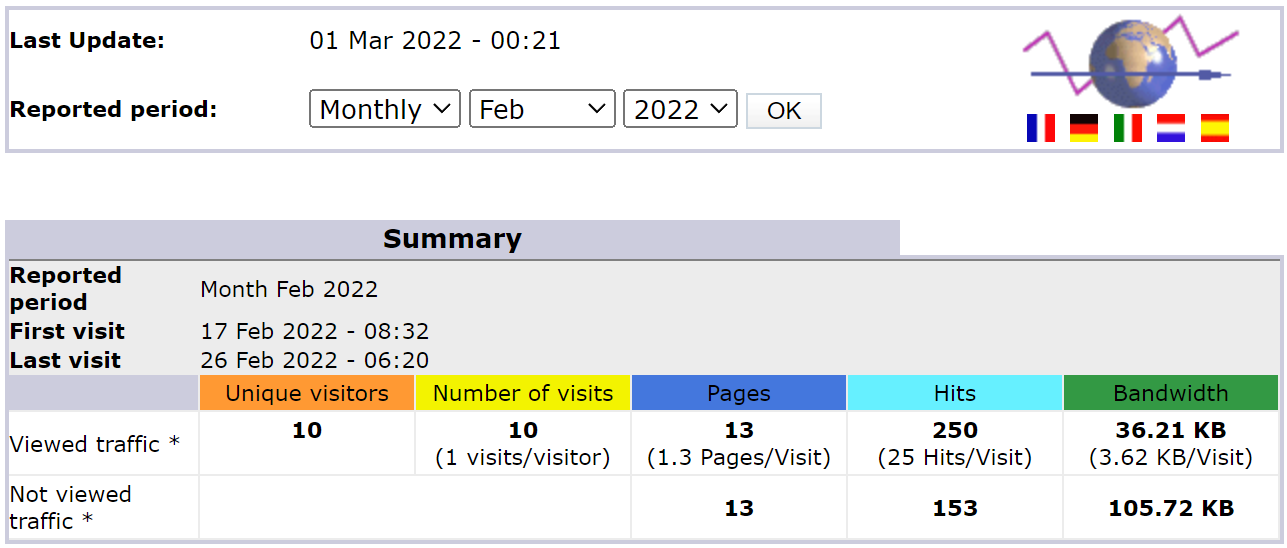 We Are Here to Help You
Get in touch with one of our local experts at any time.