Change cPanel password for a NetVirtue cPanel shared hosting service
Updated
Thursday August 12th 2021
/
Category
Net Virtue
Step 1 – Login to nvArea (https://nvarea.com.au)
Step 2 – In the menu to the left of nvArea, click Hosting Services to open the drop-down menu and then click Manage Hosting
After you click Manage Hosting, you will see a list of your active services.
Step 3 – Click on the service name to open the Menu for the service you will be logging into.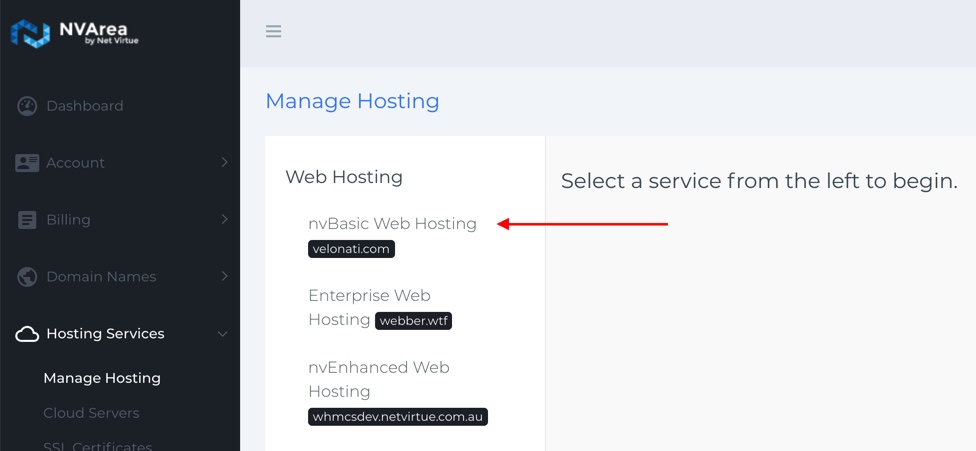 Step 4 – In the Menu on the right select the Options heading, It should load to the 'Change Password' interface where you can set a new password and save it.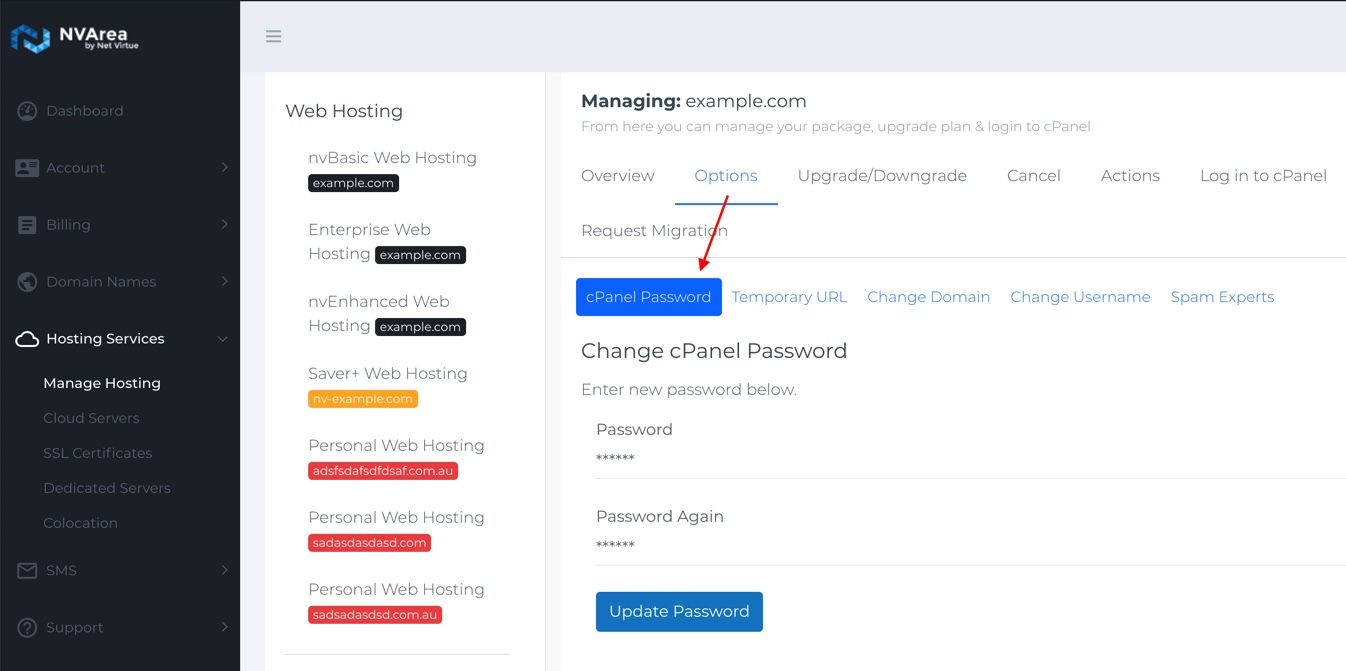 This form may take up to two minutes to load.
You should then see a success message and your cPanel password has now been changed successfully.