Support Centre
Find the answers to your questions and get the support you need with the VentraIP help centre.
Emails sent from my cPanel service are not being delivered
Sometimes, emails being sent out from a cPanel email account and/or your website are not being delivered. You can find out why, by checking Track Delivery inside cPanel. Here's how:
Under Email click on Track Delivery
Common Delivery Failure Reasons
No Such User
This means that the email address that you tried to deliver emails to doesn't exist. If you're certain it does exist, you may find that the email routing setting in cPanel are incorrect.
Junk Mail Error
This simply means that the email server thinks the email is spam. Try checking the email subject, content and any links included in the email. And try again.
Rejected Relay Attempt
There are a few common reasons for this. The first is that the sender is using no authentication in their email software, and the second most common reason is that the email routing settings are incorrect in cPanel.
Detailed Email Delivery Information
If you'd like to see more information about the email, you can click on the i icon under Actions next to the email in the Delivery Report list. Here is an example (with some sensitive information redacted):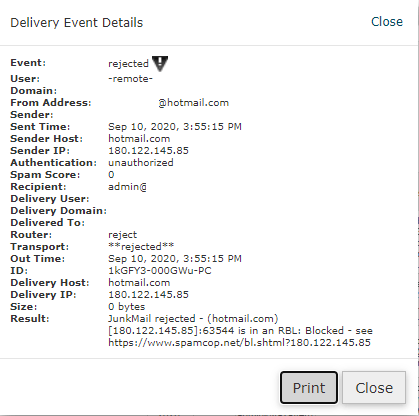 We Are Here to Help You
Get in touch with one of our local experts at any time.