Support Centre
Find the answers to your questions and get the support you need with the VentraIP help centre.
Getting started with VentraIP Email Hosting
Once you have purchased your dedicated email hosting services, there are some steps you need to take to get things set up.
Creating the email accounts
After ordering dedicated email hosting, you need to complete the set up of those email accounts inside VIPControl. Here are the steps: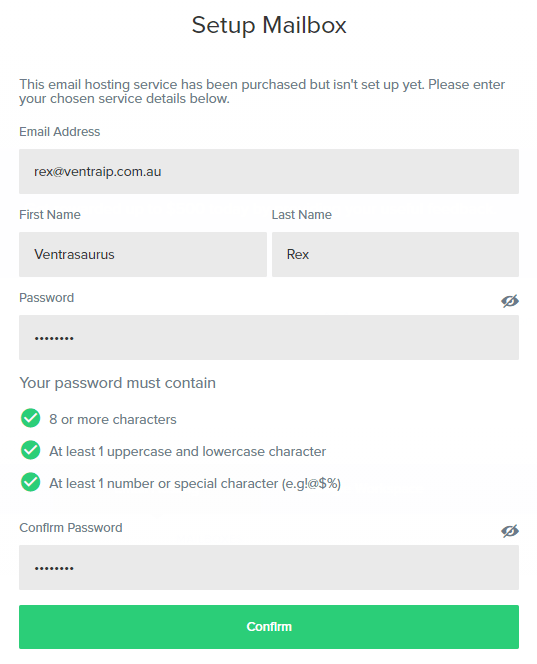 DNS Records
Required
Recommended
Webmail
Our dedicated email hosting platform offers a webmail interface, which you can access from anywhere at any time.
Setting up your email software
If you'd prefer to access your emails via email software such as Outlook or Mac Mail, we have separate guides for each app.

We Are Here to Help You
Get in touch with one of our local experts at any time.