Support Centre
Find the answers to your questions and get the support you need with the VentraIP help centre.
Thunderbird email software setup
Looking to update your Thunderbird settings instead? Find our guide for that here.
Setting up your account for the first time
Open Thunderbird. From the main page, click Email under the Create a new account section.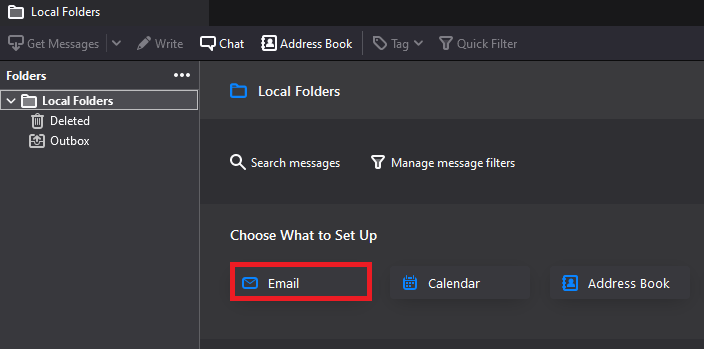 2. Enter your name (as you wish for it to be displayed on emails you send out), your full email address and the password for it. Tick the box (if it isn't already ticked) to save the password. Click Continue.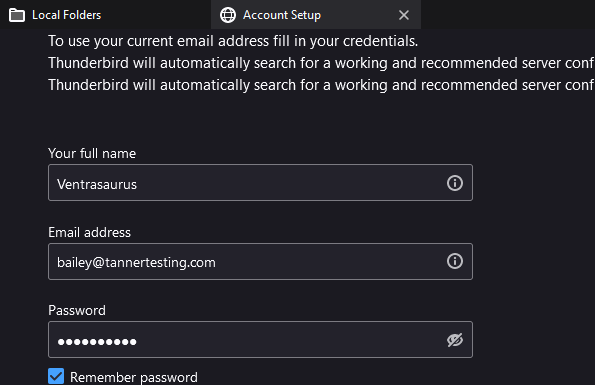 3. Thunderbird will try to detect the settings, but these may be wrong. Click Configure Manually, so that we can enter in the correct settings.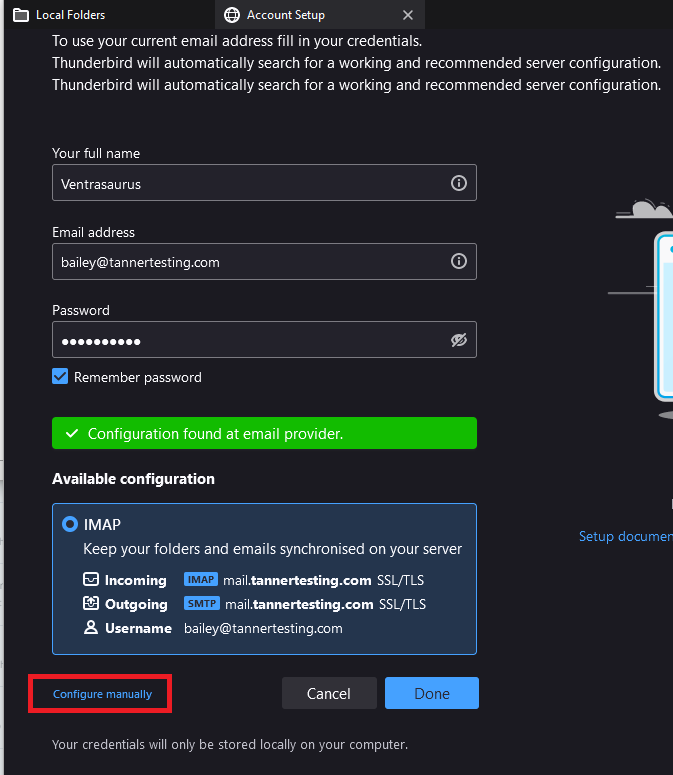 4.    Adjust the incoming and outgoing server details as follows;
Incoming Server Hostname: locate your email server here.
Port: 993
SSL: SSL/TLS
Authentication: Normal password
Outgoing Server Hostname: this should be identical to your incoming server.
Port: 465
SSL: SSL/TLS
Authentication: Normal password
Incoming Username: your full email address.
Outgoing Username: the same as above.
Click Done when everything's been filled out.
5. You should now be ready to start sending and receiving emails!


Still having issues getting set up?
Our support on issues using this software is limited – however, we want to help where we can! Please submit an eTicket and attach some screenshots of your settings for our team to review. Beyond this, please consult the internet or look into the vendor's knowledge base.

We Are Here to Help You
Get in touch with one of our local experts at any time.