Support Centre
Find the answers to your questions and get the support you need with the VentraIP help centre.
Closing your VentraIP customer account (VIPControl)
If you for any reason wish to close your VIPControl account this can be done via your VIPControl, once logged in click your name at the top right of the screen and then "my profile" this will take you to your profile where if you scroll to the bottom or click "close account" on the left hand side.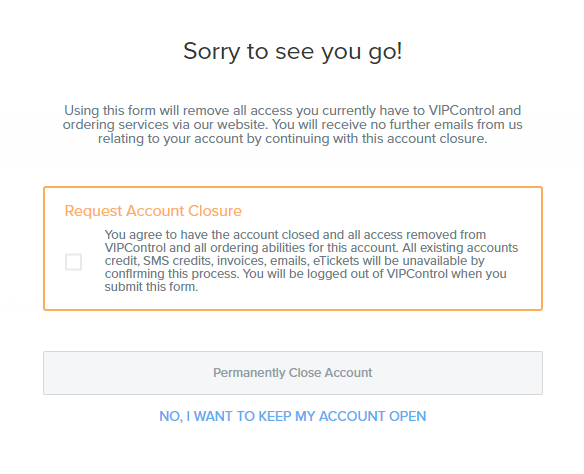 To close your account you will need to ensure there are no active services, if you have any active hosting that can be cancelled via the "manage" section of the hosting itself, if you have an active domain you will need to either move it to another account or wait for it to expire and drop from the registry before the VIPControl can be closed.

We Are Here to Help You
Get in touch with one of our local experts at any time.