Support Centre
Find the answers to your questions and get the support you need with the VentraIP help centre.
Renewing multiple domain names at once
With our new control panel you are able to bulk renew domain names if you have multiple you wish to do at once on the same invoice.
After logging in to VIPControl select My Services from the top bar and then Domains from the menu given.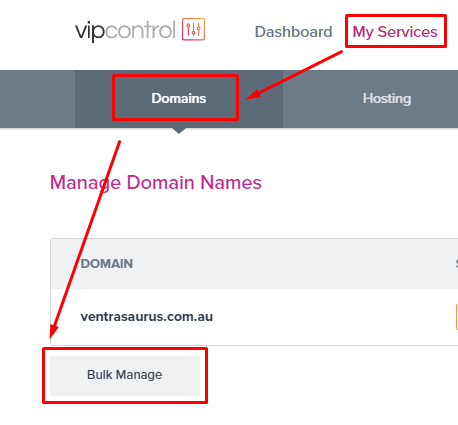 From here you'll need to go to the bottom of the list of domains and on the left select "Bulk Manage"
On the page given you can select "Domain Renewal" on the right-side dropdown menu.
Then on the left search and select from a list of your domains for the ones you wish to renew. It will show you an estimate before confirming and generating an invoice to process  the requested renewals.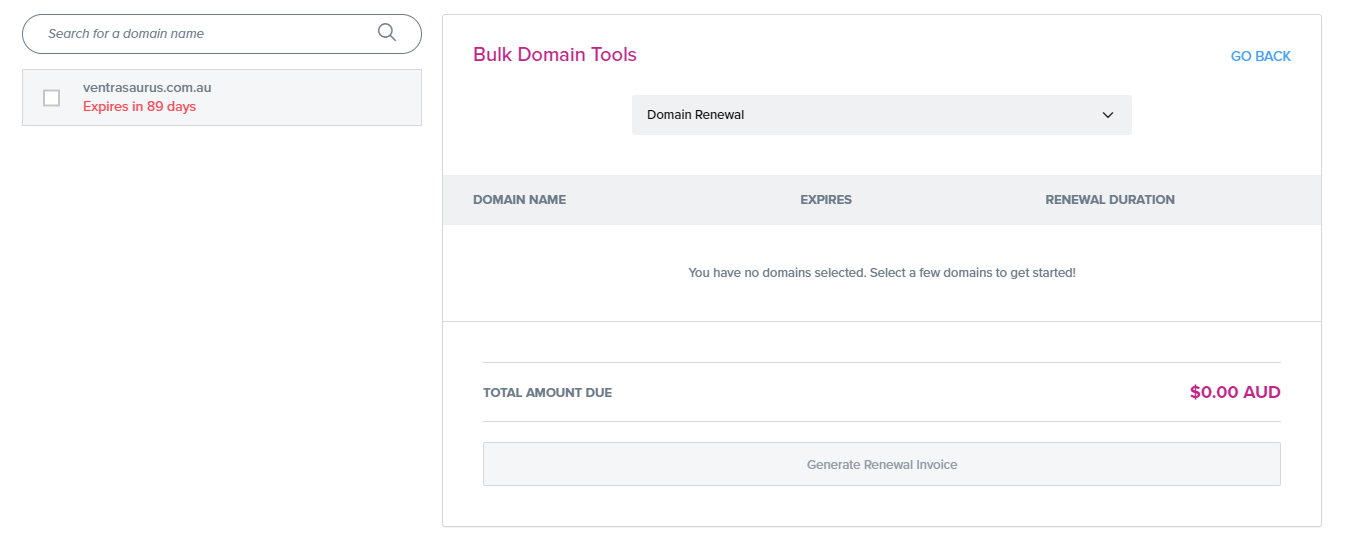 We Are Here to Help You
Get in touch with one of our local experts at any time.