Support Centre
Find the answers to your questions and get the support you need with the VentraIP help centre.
Enabling and using ActiveSync
What is ActiveSync?
ActiveSync is a live synchronisation feature currently available on VentraIP Dedicated Email Hosting products only, which allows you to receive email notifications at the exact moment your messages hit the server. This is often referred to as a 'Push Notification' on some devices and apps.
This feature is available on Android versions 8.0 and higher, as well as iPhone iOS versions 12 and higher.
Turning on ActiveSync
Head over to VIPControl, and navigate to My Services, and then the Email Hosting tab underneath.
On this page, click Manage next to the domain name for the email account in question.
Then, click Manage again next to the individual account you want to enable this feature on.
Click ActiveSync in the left sidebar on this page.
On this page, click Enable ActiveSync.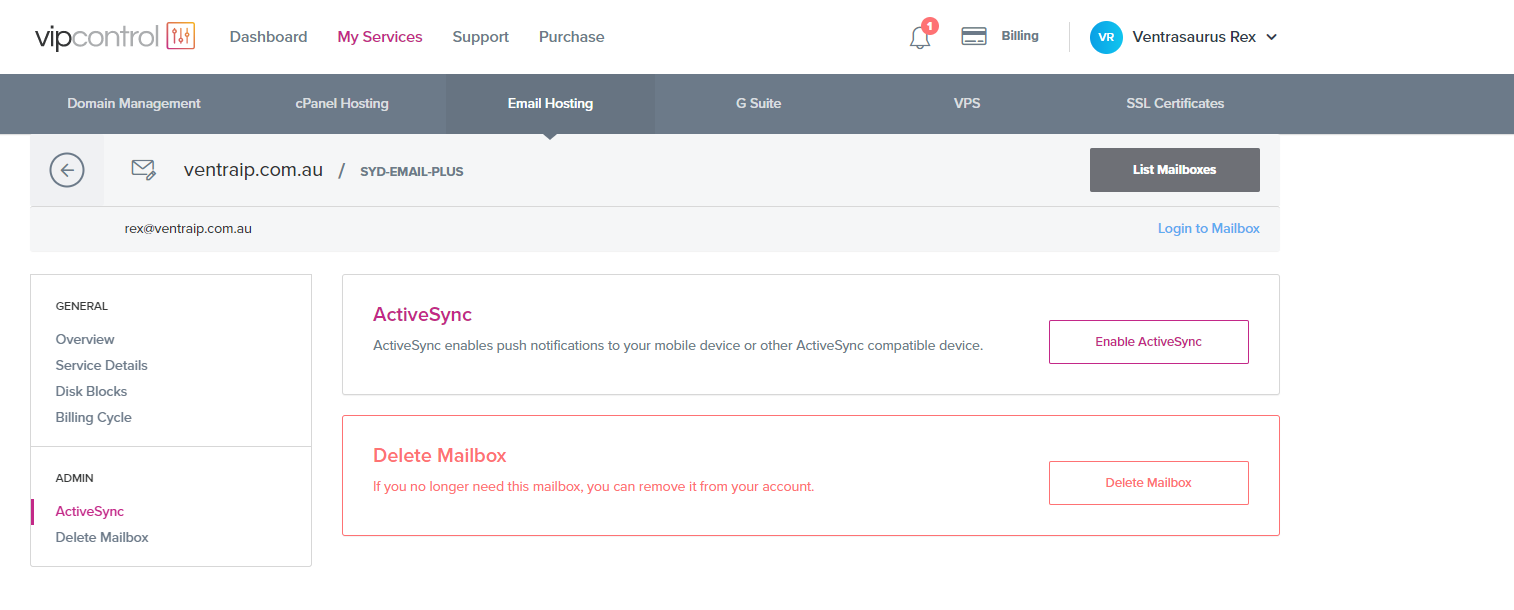 That's all you need to do! You may now use ActiveSync features with your email account and enable push notifications on your compatible device(s).

We Are Here to Help You
Get in touch with one of our local experts at any time.