Support Centre
Find the answers to your questions and get the support you need with the VentraIP help centre.
Setting up an auto-responder for Dedicated Email Hosting accounts
Log in to your Webmail via https://ventraip.email.
Click the cogwheel icon in the bottom-left corner → Settings.
In the General tab, look for the Out-of-office auto-responder section.
Tick Enable and configure the dates you want the responder to be effective within.
Enter your desired email subject and body.
Click More if you want to limit who the response is sent to and/or how often.

This is a great way to ensure you're not sending the auto-responder multiple times in the same thread while you're away.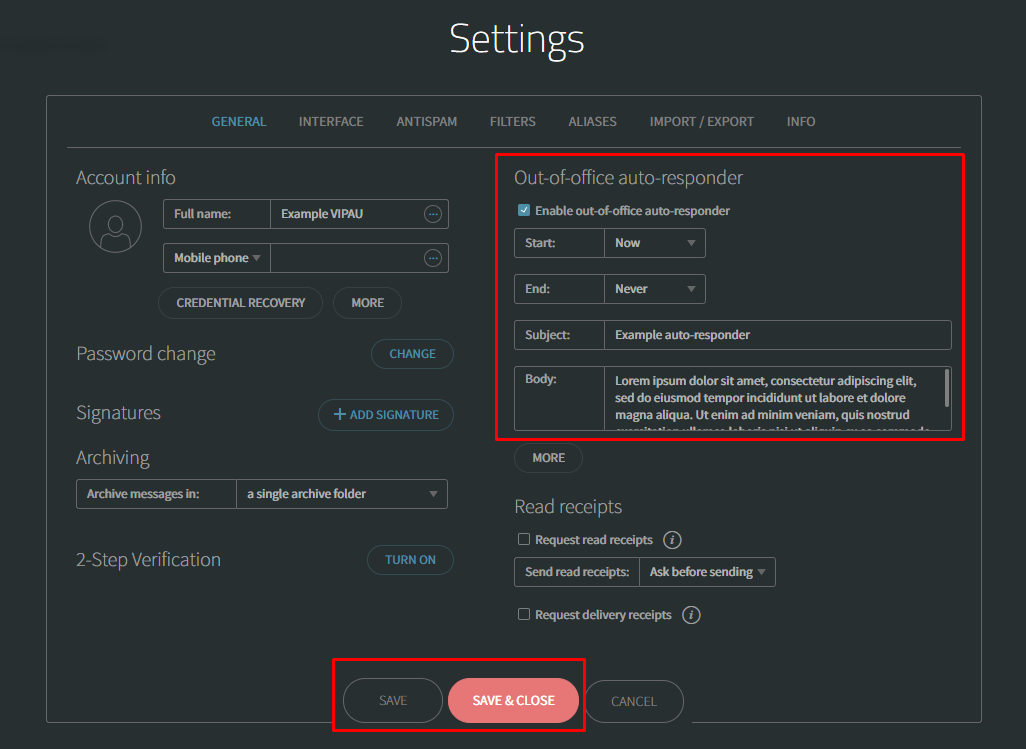 Do you have a cPanel email account?
See our guide for that here instead.

We Are Here to Help You
Get in touch with one of our local experts at any time.