Support Centre
Find the answers to your questions and get the support you need with the VentraIP help centre.
How to open a ticket in NVarea
You can open a support ticket either by sending an email using the email address on file for the account to support@netvirtue.com.au or by logging into your nvArea.
In the nvArea, you can click on Support, Tickets, then click on the New Ticket option and fill out the appropriate boxes, and you do have an option to put a priority bump on the ticket (non-refundable).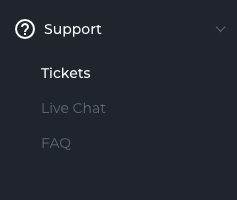 We Are Here to Help You
Get in touch with one of our local experts at any time.