Support Centre
Find the answers to your questions and get the support you need with the VentraIP help centre.
Move a service in NVarea to another NetVirtue account holder
Step 1 – Login to nvArea (https://nvarea.com.au)
Step 2 – In the menu to the left of nvArea, click Hosting Services to open the drop-down menu and then click Manage Hosting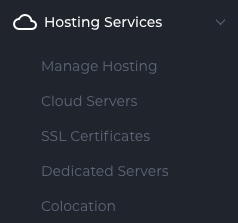 Step 3 – Click on the service name that you wish to move.
Step 4 – Click on the Actions button at the top, and the "Move" option from the sub-menu.

Step 5 –  Enter the email address associated to the new users existing NetVirtue account under the "Move Domain" option and hit the Change Owner button.
The service will be moved to the new owners NetVirtue account and should become visible in the new owners nvArea instantly.
What if the new owner doesn't have a NetVirtue account yet?
You can create a new account using the "Create New Account" button to the right.  You will need to enter the details correctly and click Create Customer.
An authorization link will be sent to the provided email address which will need to be clicked to have the new account activated.
Once this has been done and the account is activated, you can follow the above instructions to move the service.

We Are Here to Help You
Get in touch with one of our local experts at any time.