Support Centre
Find the answers to your questions and get the support you need with the VentraIP help centre.
Update domain contacts on a domain registered through NetVirtue and managed in NVarea
Step 1 – Login to nvArea (https://nvarea.com.au)
Step 2 – In the menu to the left of nvArea, click Domain Names to open the drop-down menu and then click Manage Domains
After you click Manage Domains, you will see a list of your active domains.
Step 3 – Click on the "Manage" button to the right of domain name you will be modifying.

Step 4 – click on the "Contacts" link at the top.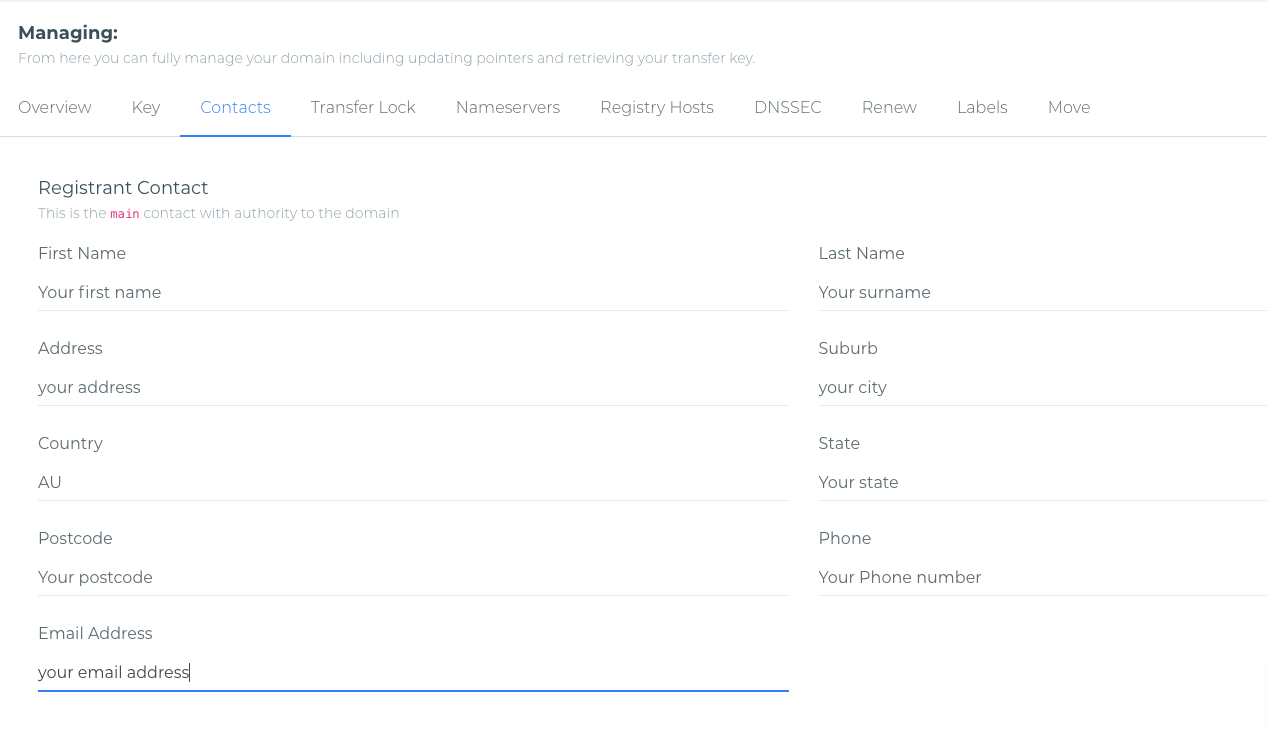 From the contacts page, you can modify the registrant, technical, admin and billing contacts.
The Registrant contact email address is the email address used by the registry to send notices including domain transfer confirmation links.
Step 5 – Click Update Contacts

We Are Here to Help You
Get in touch with one of our local experts at any time.