Support Centre
Find the answers to your questions and get the support you need with the VentraIP help centre.
Renew a domain still over in NVarea from Netvirtue
Step 1 – Login to nvArea (https://nvarea.com.au)
Step 2 – In the menu to the left of nvArea, click Domains to open the drop-down menu and then click Manage Domains
After you click Manage Domains, you will see a list of your active domains.
Step 3 – Click on the Manage button to the right of the domain name you wish to renew.

Step 4 – Choose the "Renew" option at the top of the page, and click on Generate Renewal Invoice.

Step 5 – Pay the invoice via the Billing, Invoices section to complete the renewal.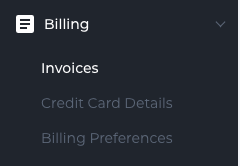 We Are Here to Help You
Get in touch with one of our local experts at any time.