Support Centre
Find the answers to your questions and get the support you need with the VentraIP help centre.
How to Request a cPanel Migration / Transfer to a NetVirtue service still in NVarea
Step 1 – Login to nvArea (https://nvarea.com.au)
Step 2 – In the menu to the left of nvArea, click Hosting Services to open the drop-down menu and then click Manage Hosting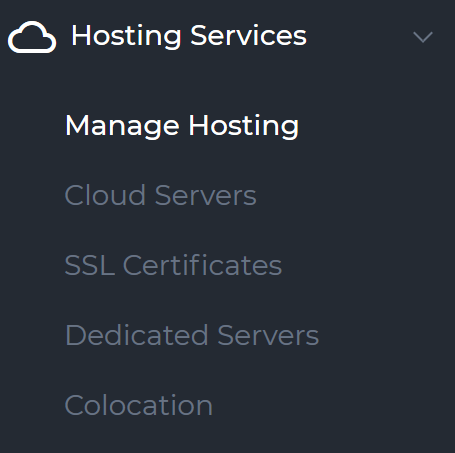 After you click Manage Hosting, you will see a list of your active services.
Step 3 – Click on the service name or action arrow to open the Menu for the service you will be submitting the request for.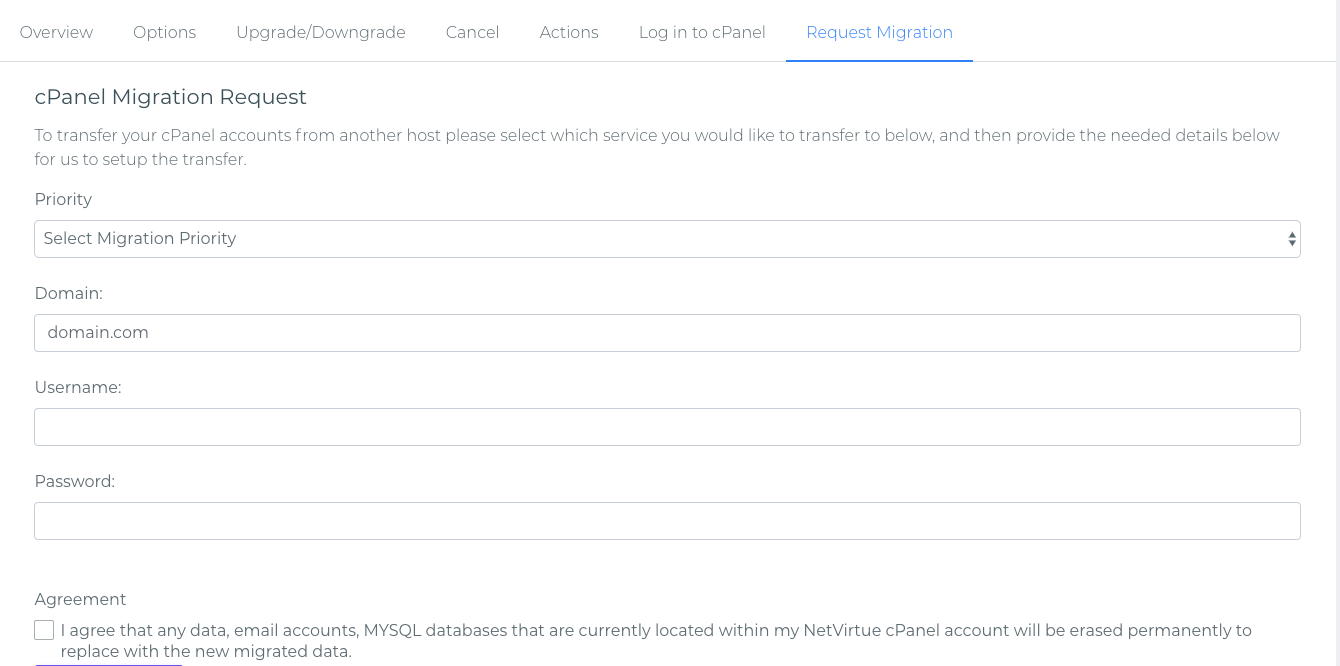 Step 4 – Click Request Migration from the top Menu.
Step 5: Enter the domain, cPanel Username and cPanel Password that you want us to copy over to your account with us.
Step 6: Read the acknowledgement provided on the page and check the Agreement box.
Step 7: Select your preferred priority for this account migration and click the Migrate Service Button
A member of our migrations team will get back to you as soon as your migration has started, or if we require any additional details from you.
Please be aware that we can only migrate an account over for you if your current provider is running cPanel.

We Are Here to Help You
Get in touch with one of our local experts at any time.