Support Centre
Find the answers to your questions and get the support you need with the VentraIP help centre.
Setting up an 'Under Construction' page using WordPress
Disclaimer: we are not professional web designers or WordPress developers. The plugins shown in this example are not affiliated with VentraIP, and this article should be taken as general advice only.
If you have a WordPress website, the quickest and easiest way to throw up an "under construction" page is via a plugin. Simply search for "construction", "under construction", or "maintenance" to be given hundreds of options in your search results.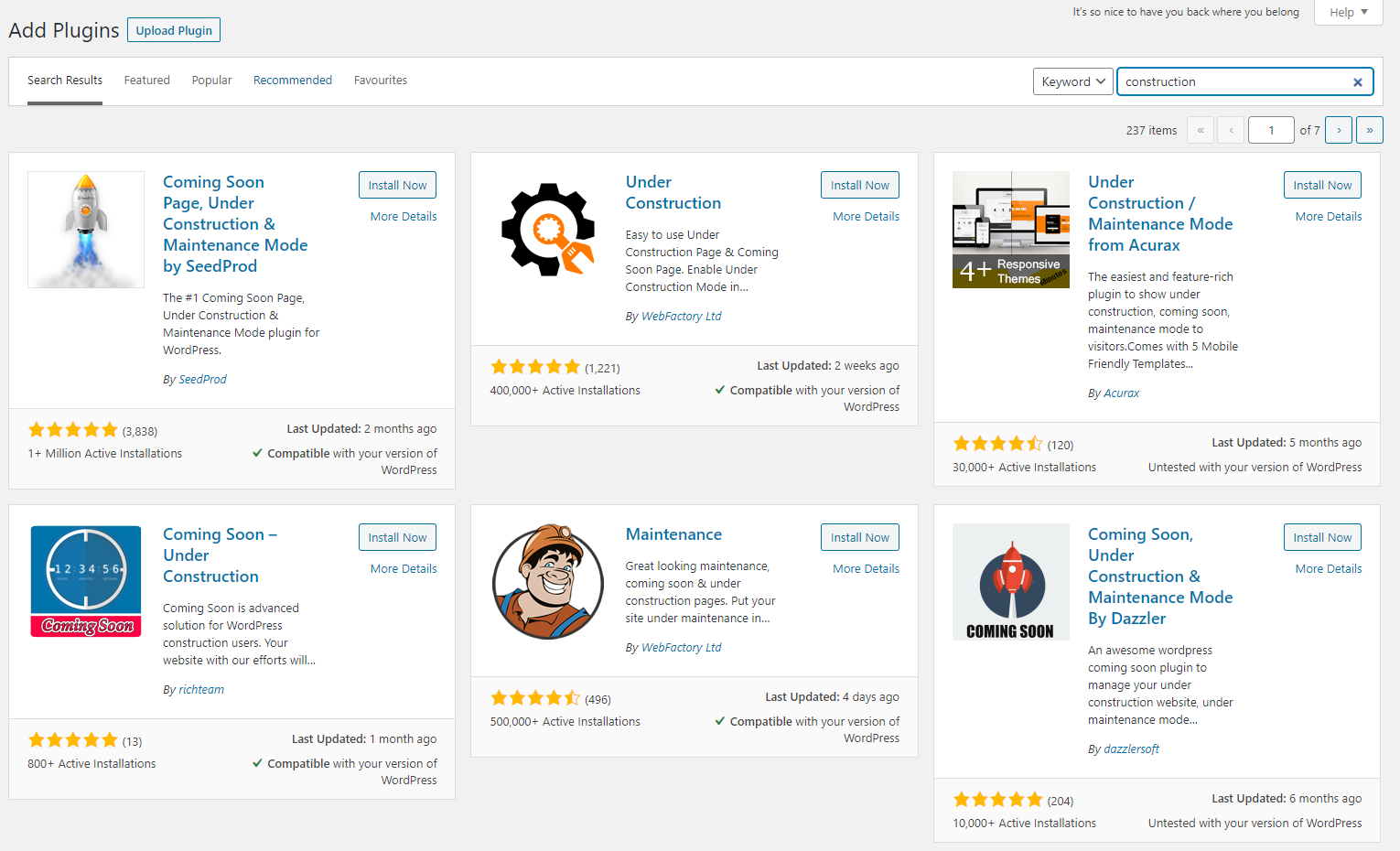 Don't have a WordPress website? You can also try this easy-to-edit HTML template provided by a GitHub user.

We Are Here to Help You
Get in touch with one of our local experts at any time.