Adding your email account to popular mail apps
Prior to setting up email on your device(s) you will need to have purchased cPanel shared hosting and set up any required mailbox(es) for your domain OR purchased and configured dedicated email hosting mailbox(es) for your domain.
Once you've created a mailbox using one of these methods you will be able to retrieve server settings from cPanel – if you're using Dedicated Email Hosting this will be in the welcome email we send out once your mailbox is configured.
Our mail app setup guides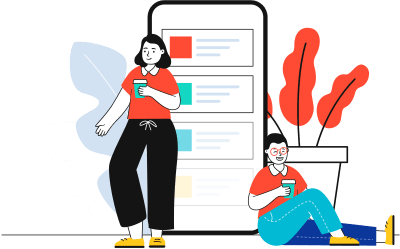 Here are some guidelines for some of the more popular email clients.
Our staff will endeavour to support you as much as possible, however, please keep in mind that these are third-party apps.
Looking to change the settings on your existing setup? Find our guides for that here.
| | | | | |
| --- | --- | --- | --- | --- |
| iPhone Mail | Outlook 365 | Mac Mail | Outlook for Mac | Thunderbird |
| | | | | |
| --- | --- | --- | --- | --- |
| Gmail Web App | Windows 10 Mail | Outlook 2016 | Android Mail | Gmail for Mobile |
| | | | | |
| --- | --- | --- | --- | --- |
| Outlook For Mobile | | | | |